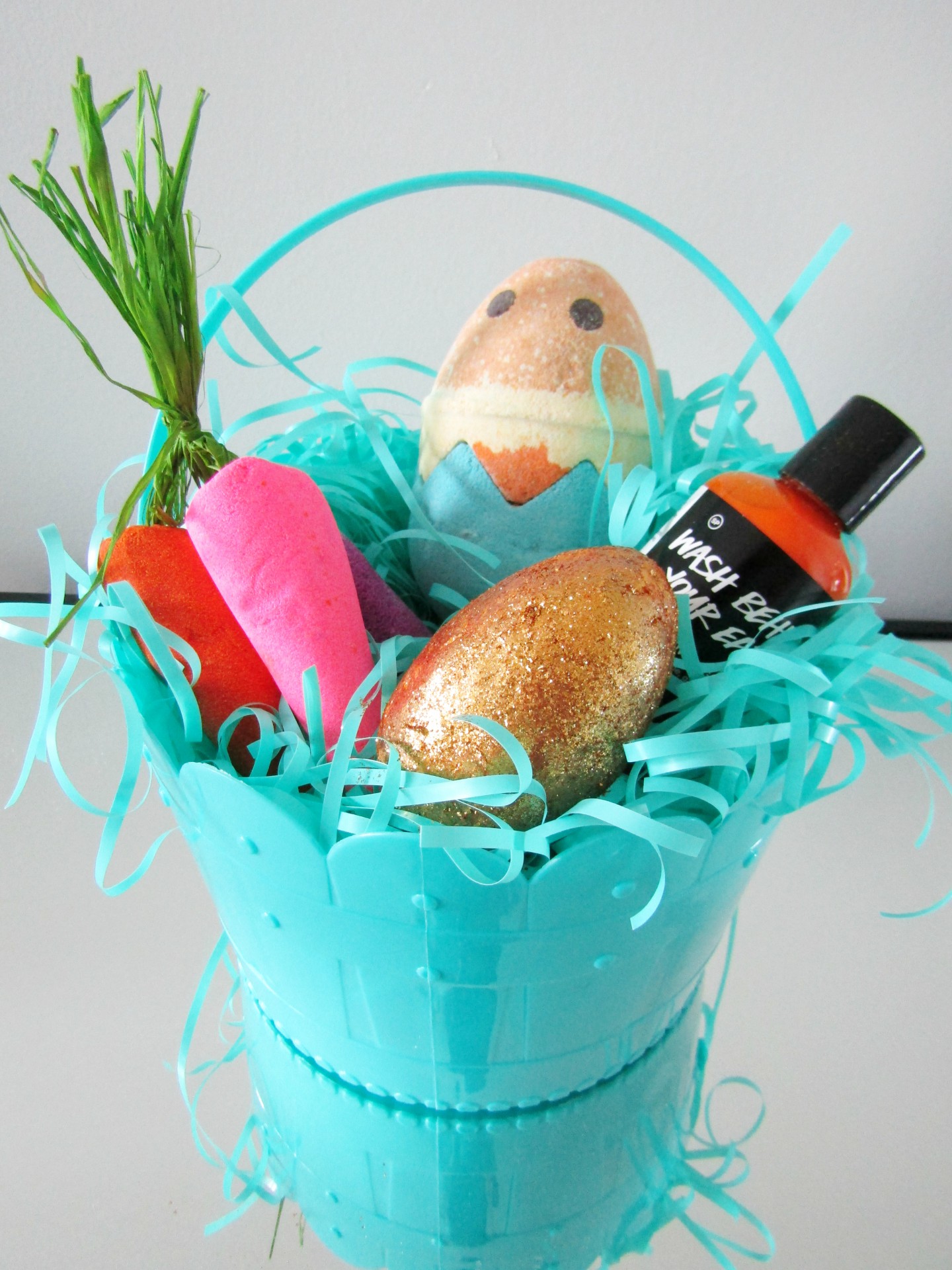 What's one store whose scent is absolutely irresistible? Lush, it is LUSH! Whether you actually need to replenish a product such as your stash of shampoo bars or enriched masks. Or not. It's hard not to just drop in and checkout what they have in store. I recently got to try out some newness from the Lush Easter 2017 collection. Which is filled with floral scents and adorable Easter designs.
Some of the items are old Easter favourites that Lush has brought back and some are new additions.Starting off with the bath bombs (because who isn't obsessed):
Lush Golden Egg Bath Bomb Melt – $8.95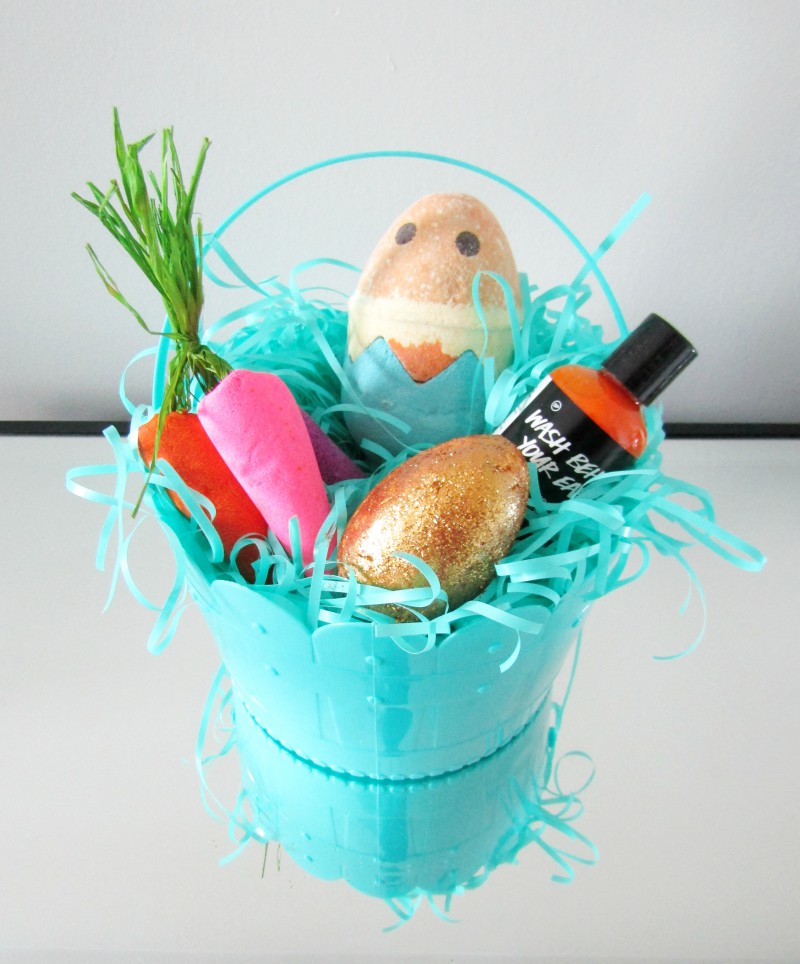 Known to be an Easter favourite, it is a toffee scented, glittery gold egg. Containing organic cocoa butter, olive oil and almond oil. Once the glitter party in your bathtub settles, the mix of oils will leave your skin feeling smooth and well moisturized. Definitely my favourite bath bomb yet!
Bunch Of Carrots Bubble Bar – $12.95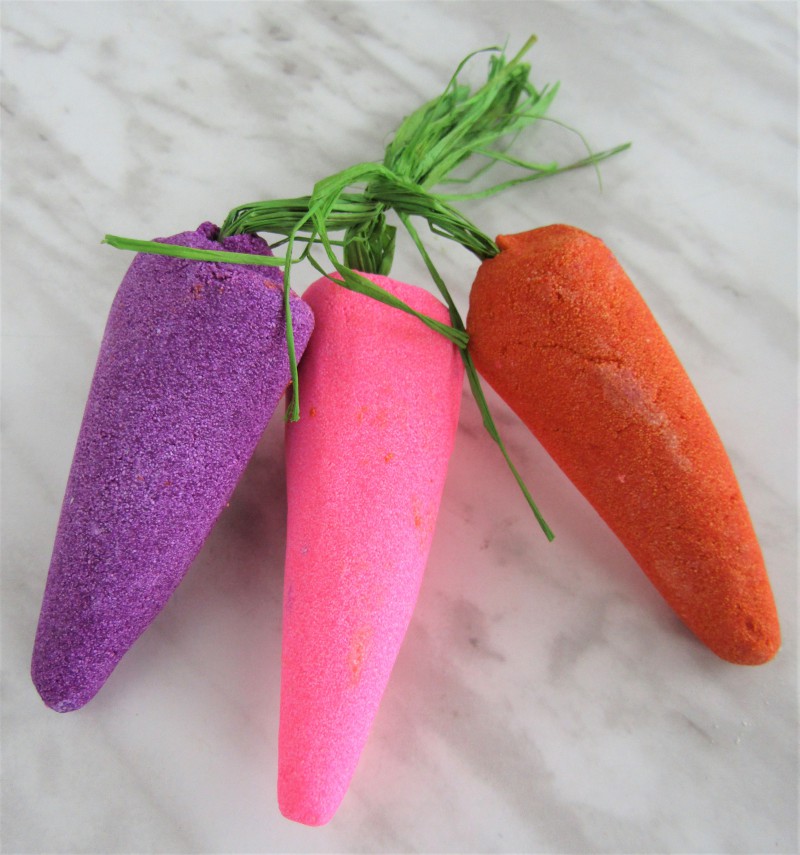 The Bunch of Carrots Bubble bar contains 3 colourful carrots for 3 separate baths (or indulge and combine all 3.) It has a refreshing citrus-y scent.
This has to be yet another favourite from the bunch! I learnt through Lush's Instagram page that this larger bath bomb can be separated for multiple uses. Removing the top unveils an orange center that sits atop of the base. This bath bomb surprise contains tonka, dark chocolate and bergamot oil. It's hard to describe the scent but it is a mix of fresh, warm and floral aromas.
Wash Behind Your Ears Shower Gel – $10.95 for 100 mL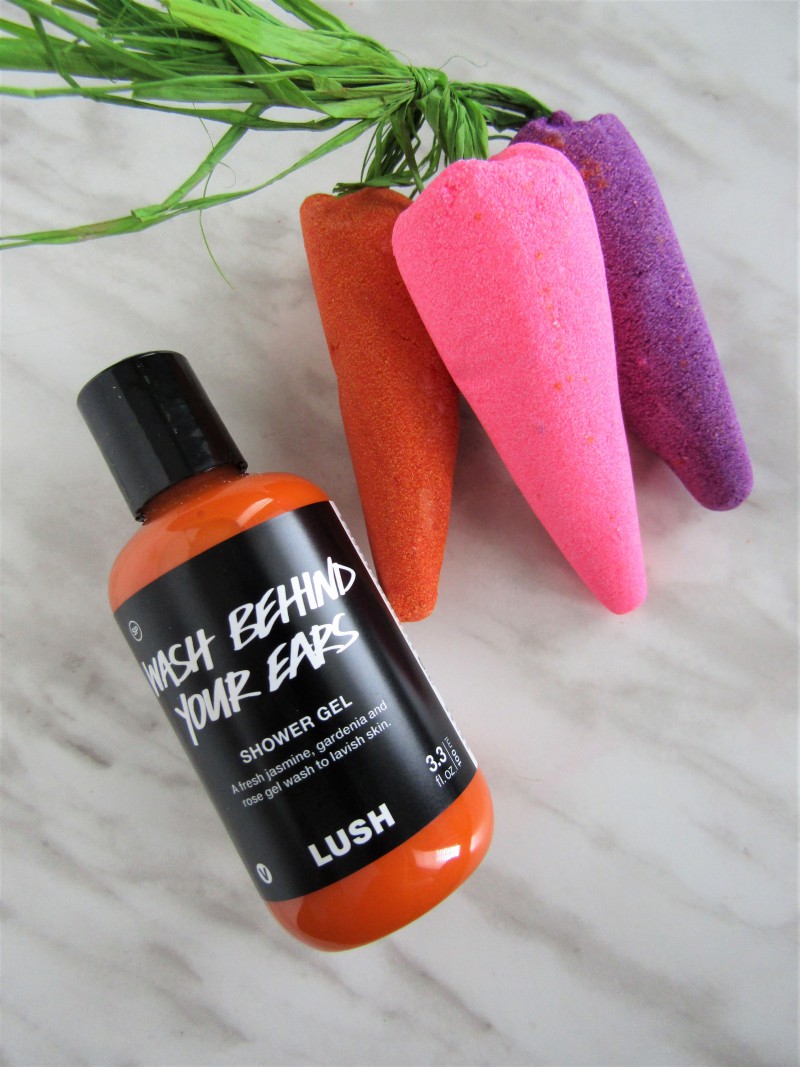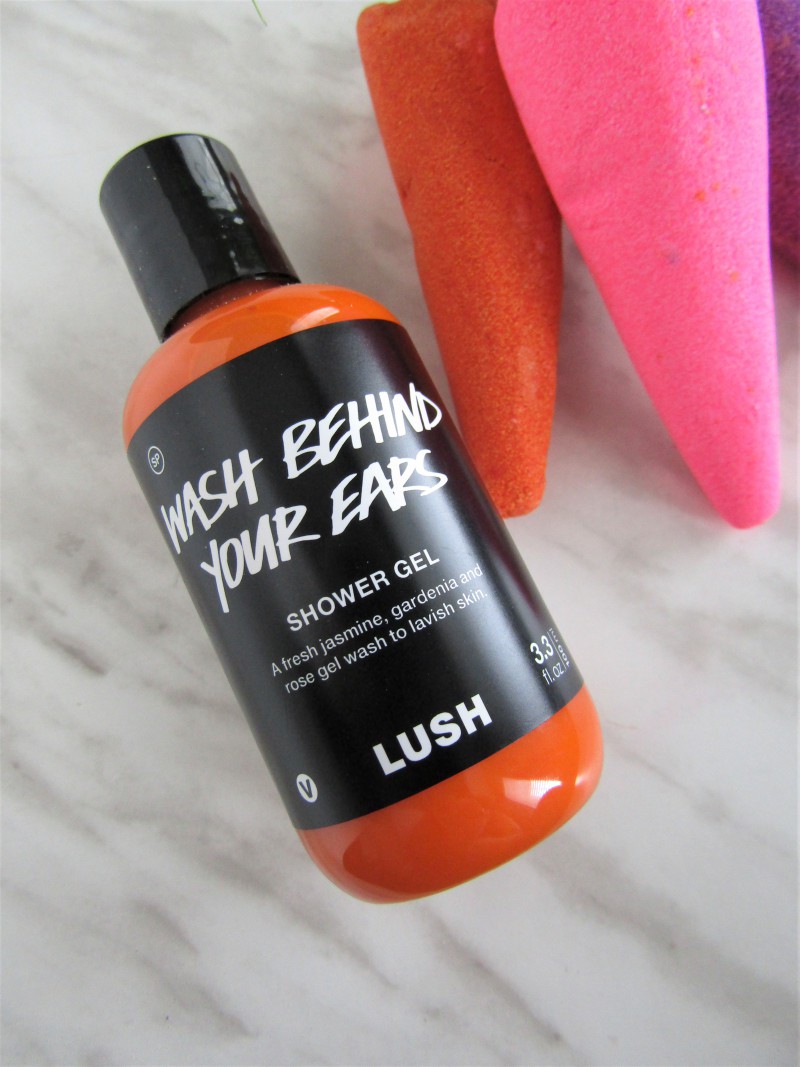 I have always really liked shower gels from Lush, especially their Rose Jam Shower Gel. The Wash Behind Your Ears Shower Gel is a festive orange color and combines the scent of jasmine and roses. The organic sunflower oil helps to soften your skin. A little goes a long way with this thick shower gel.
These and many other Easter goodies are currently available at Lush. 🙂