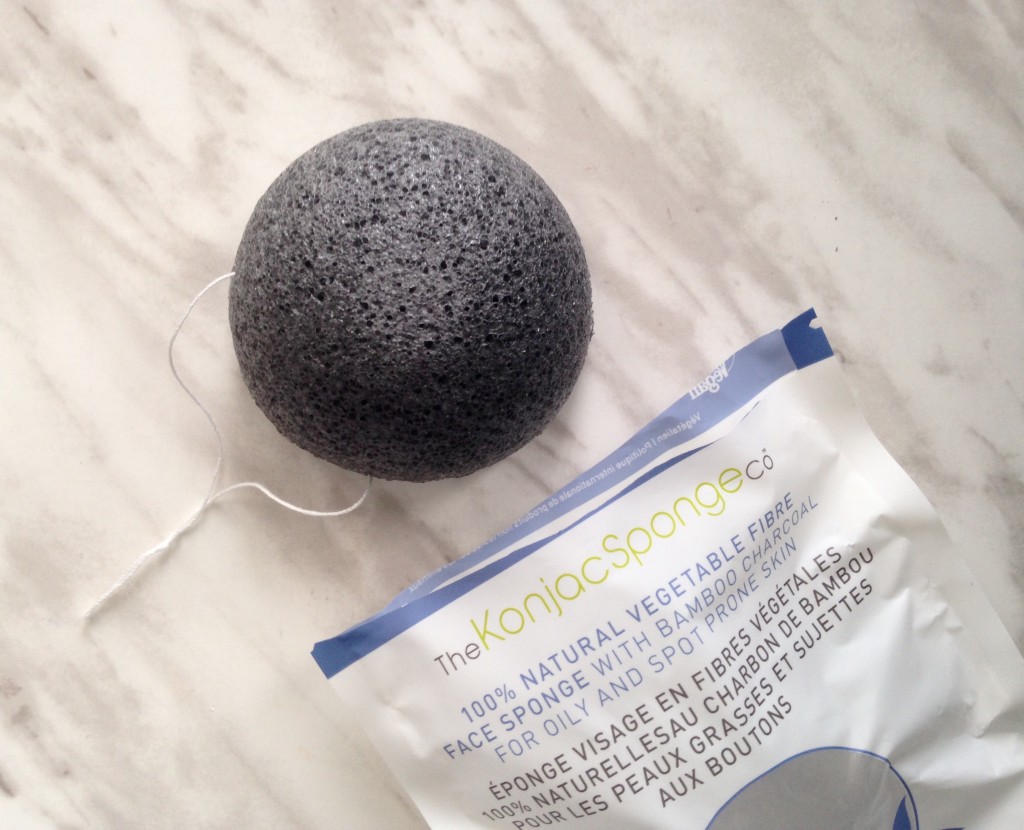 My methods of exfoliating are using scrubs or using my clarisonic. So when the Konjac Sponge landed in my hands, its concept was really new to me. The only time I apply a sponge to my face is when applying my makeup, not so much for manual exfoliation. Hence, why I wanted to share my first go with the Konjac Facial Puff Sponge Bamboo Charcoal by The Konjac Sponge Company with you. I have previously included this in a Holiday Gift Guide but wanted to share an in-depth review with you.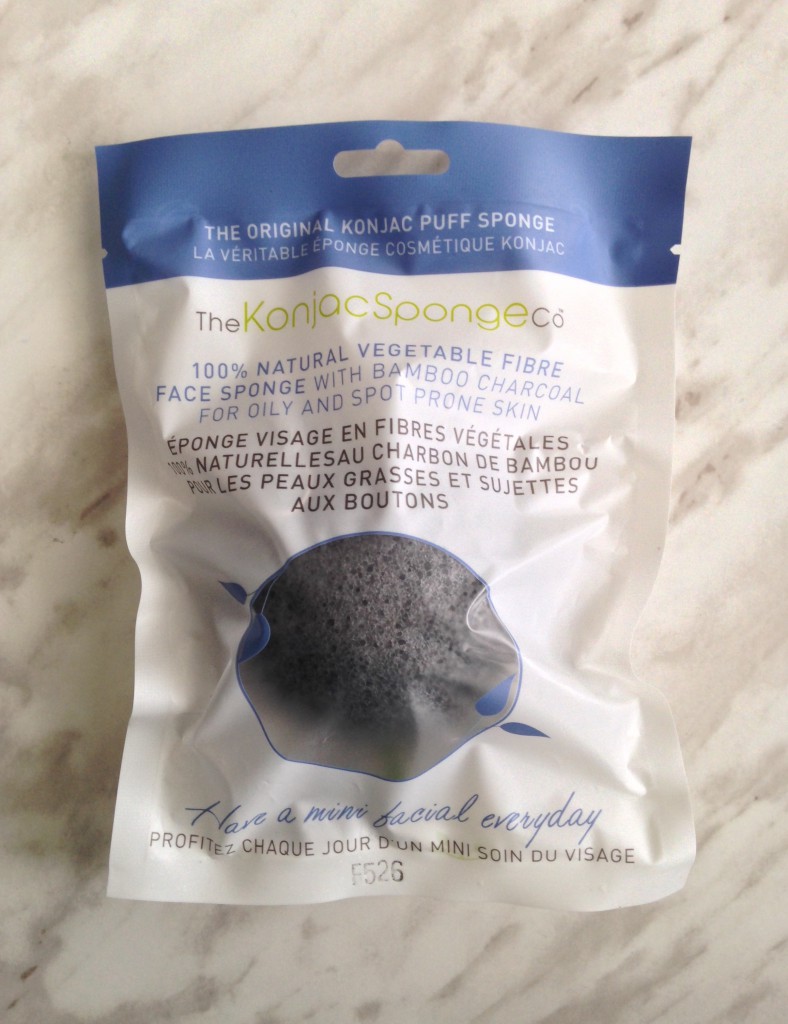 I'll give you a run down on what type of skin I have, so you get an idea of why I was eager to try out the Konjac Bamboo Charcoal Sponge. I have combination skin and I have scars from old blemishes on my outer cheeks. Charcoal products have always worked well for my blemishes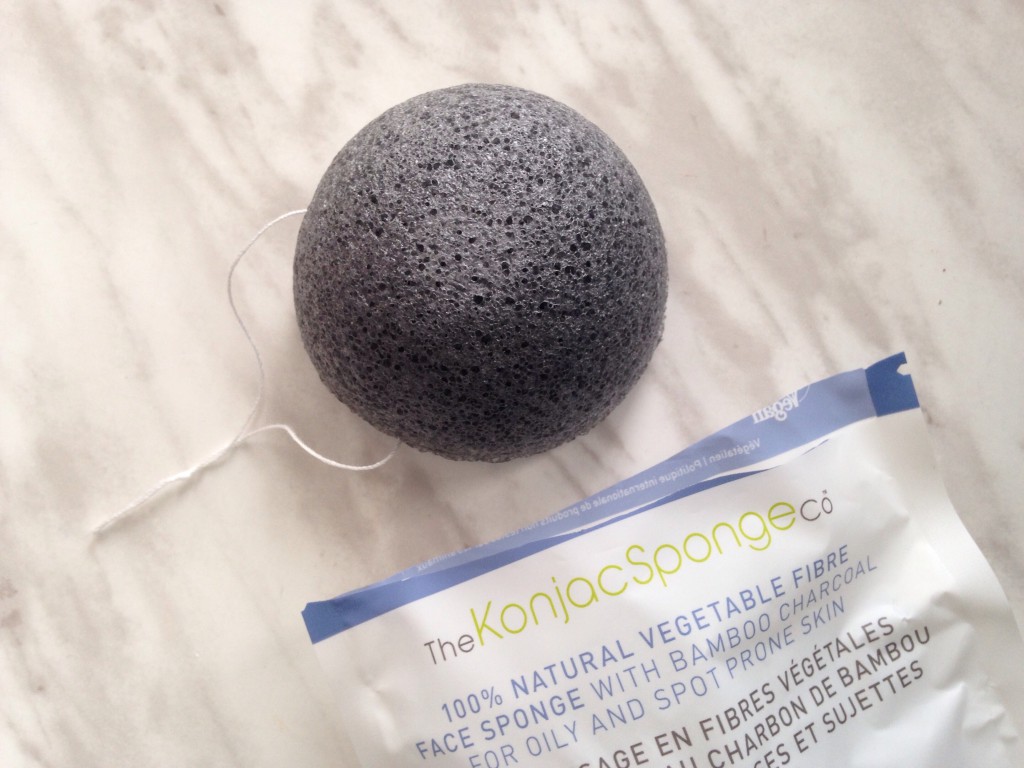 Konjac sponges are made to clean and treat your face with exfoliation. In their packaging they are dry and appear like a firm sponge but when wet they become plush/spongy when squeezed and grow in size. They are about 3 inches wide, with a domed side and a flat side. They are available in a wide array of shapes and consist of ingredients which cater to specific skin problems. The charcoal sponge doesn't really have any kind of scent.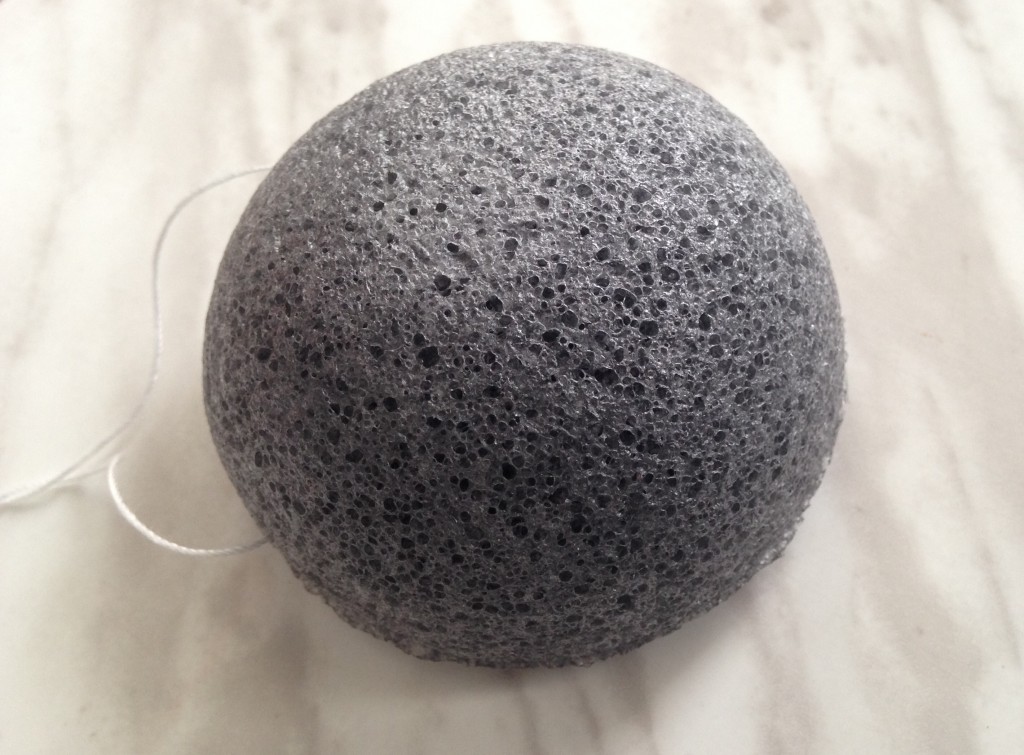 The sponges are made of natural vegetable fibres from the konjac plant. The sponges contain minerals and antioxidants but I wondered how long that would last since you're constantly giving the sponge a wash. The charcoal sponge has a string attached to it, so you can hang it to dry after each use.
The Bamboo Charcoal Sponge is packed with mineral rich carbon, that deep cleans skin pores to eliminate blackheads and dirt while ridding excess oils and toxins. It is anti-bacterial and antifungal, which kills acne-causing bacteria.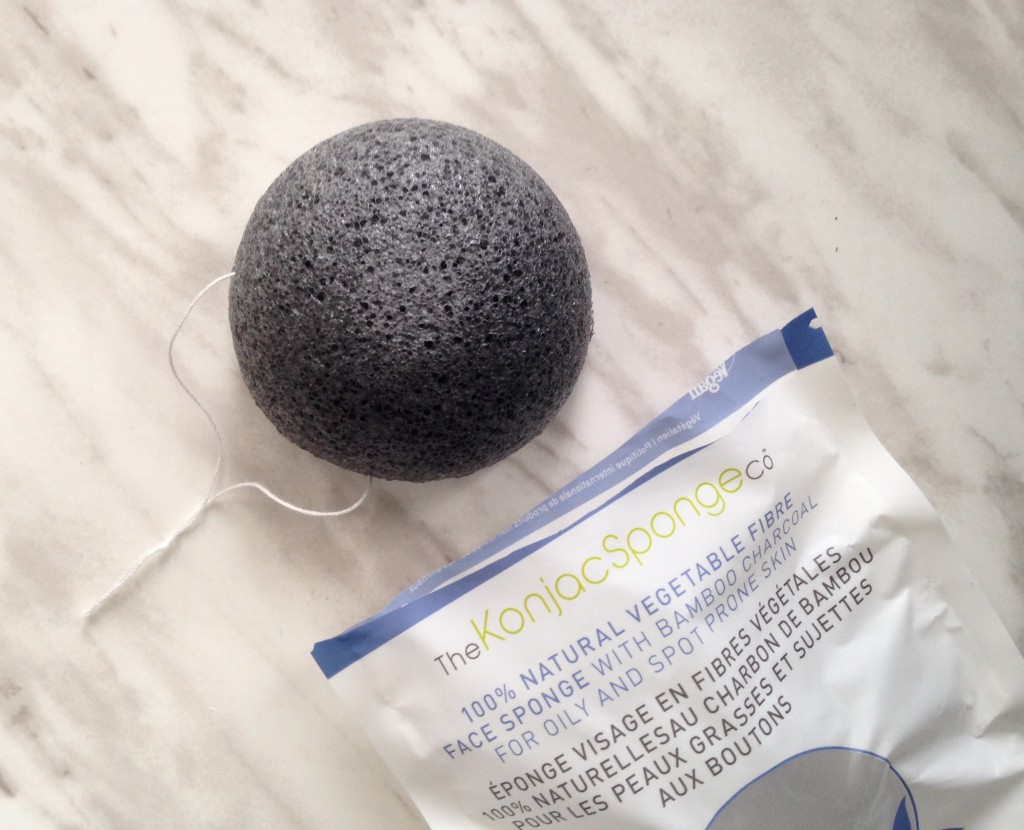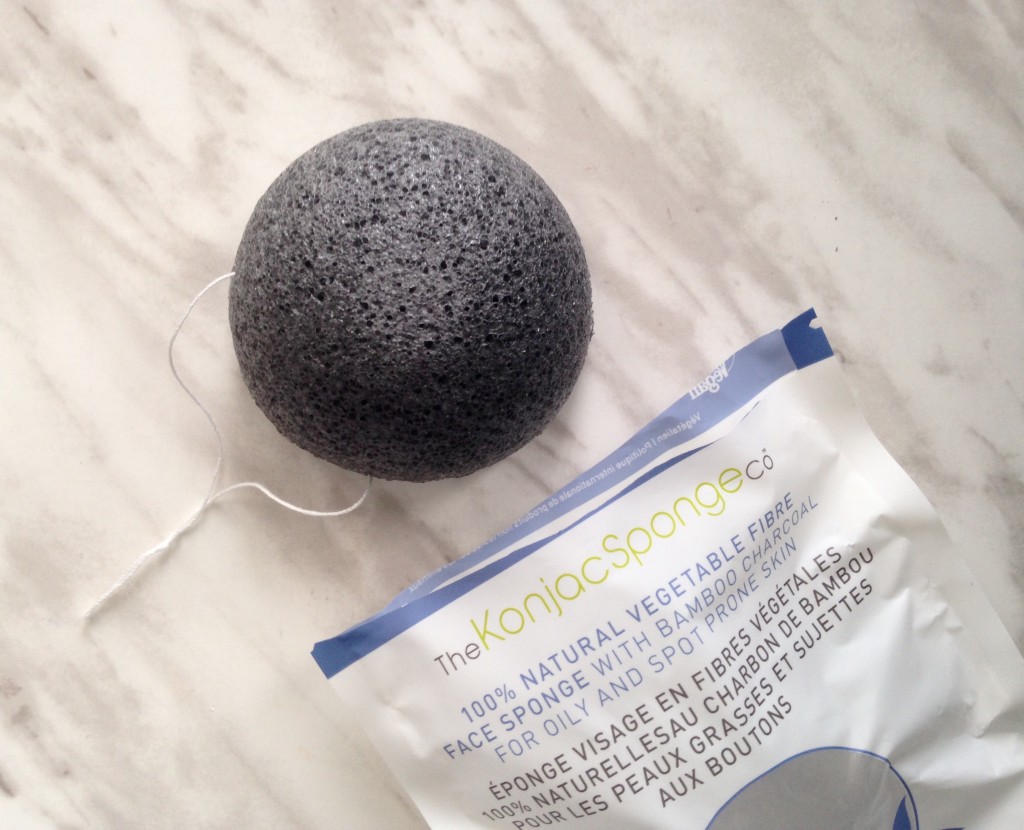 The information pamphlet says that the Konjac Sponge, should be changed every 1 to 3 months, or as it begins to 'look tired'. You can also place your clean sponge in the fridge to keep it fresh and help keep your Konjac Sponge last even longer.
Prior to using the sponge, it needs to be soaked in warm water. You can use a cleanser with the Konjac Sponge but I felt like for me to reap all the benefits of the Charcoal Sponge, I opt for a very mild cleanser or use the sponge on its own. After being soaked, the sponge was quite gentle to use. It's recommended that after each use you squeeze out the water by placing the sponge between your hands and hang it to dry.
After each use, the sponge doesn't need as much time to soften as it initially did, so it's more convenient to incorporate into your skincare regime. As well as gentle enough to use everyday.
The Charcoal Sponge gives me an even texture in between my bi-weekly microdermabrasion treatments. Which allows my skin to better absorb any acne treatment lotions I apply.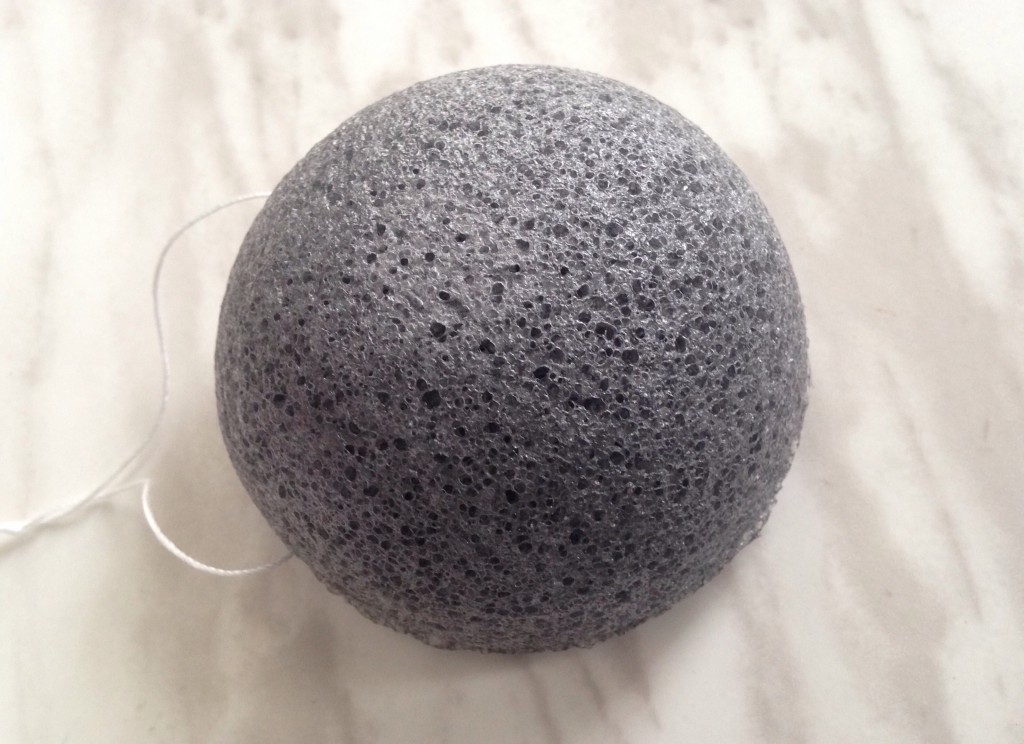 This was definitely a pleasant first experience! It is one of the most surprisingly mildest exfoliators I have ever come across and I feel like it helps any product I use with it to work better. It has become a part of my daily skincare routine.
You can see The Konjac Sponge Co's full selection of products on www.konjacspongecompany.com. 🙂
Aishwarya