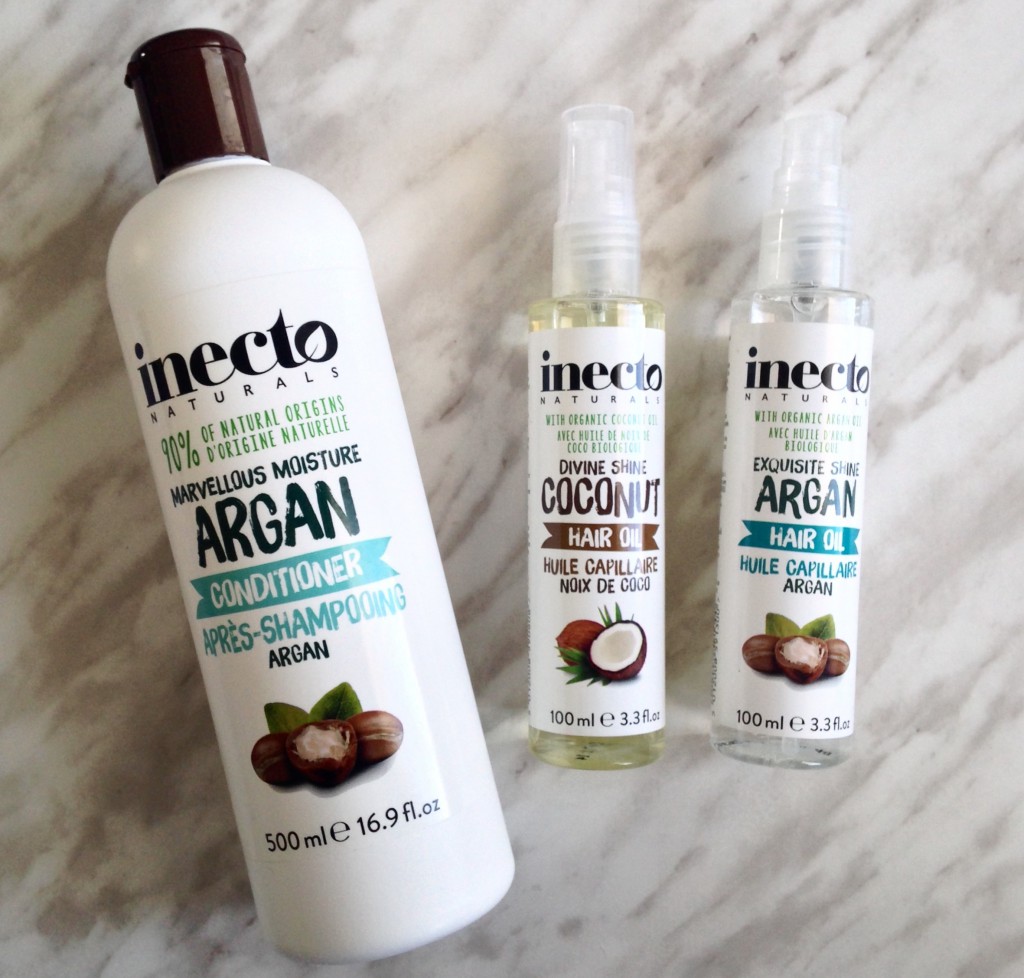 Finally giving my hair what it deserves. I tried out a few products by Inecto Naturals. Inecto products consist of 90% natural ingredients and are 100% vegetarian, as well as organic. The products either use organic argan or coconut oil, which are two oils I have always used growing up, so I know their great benefits.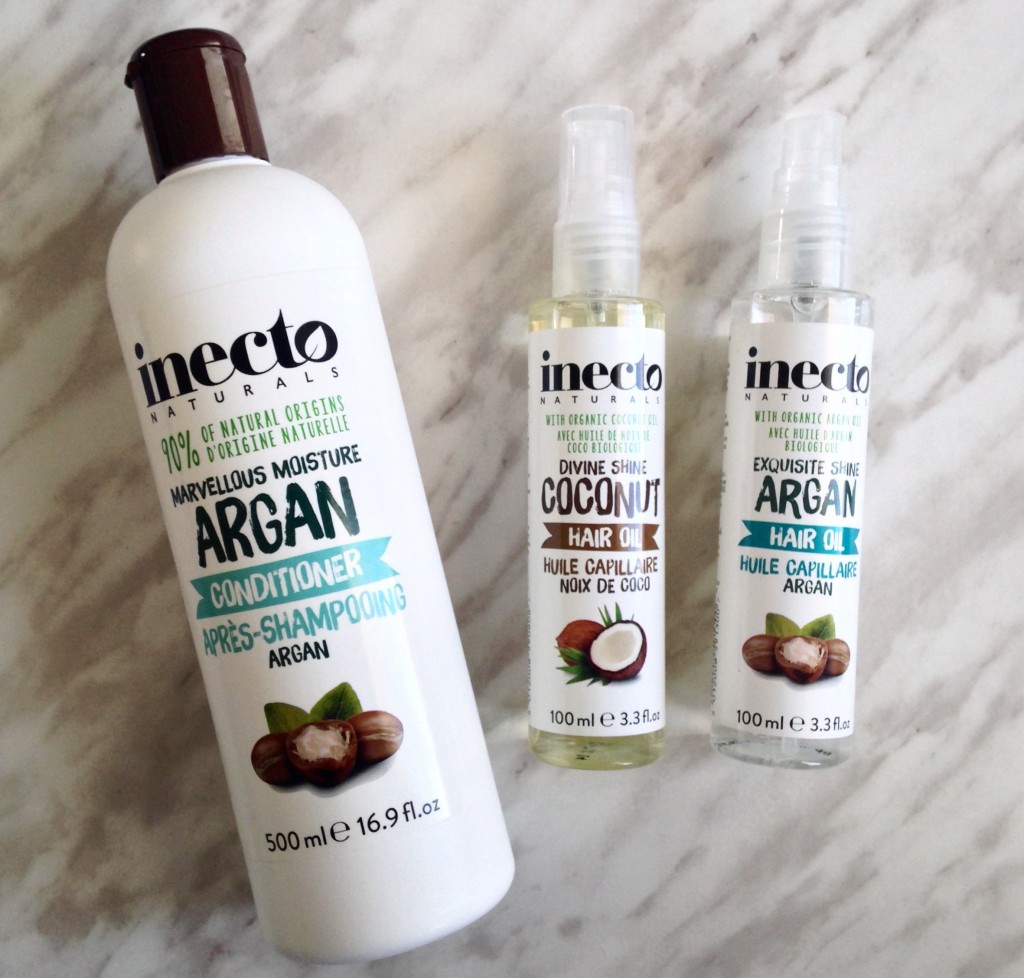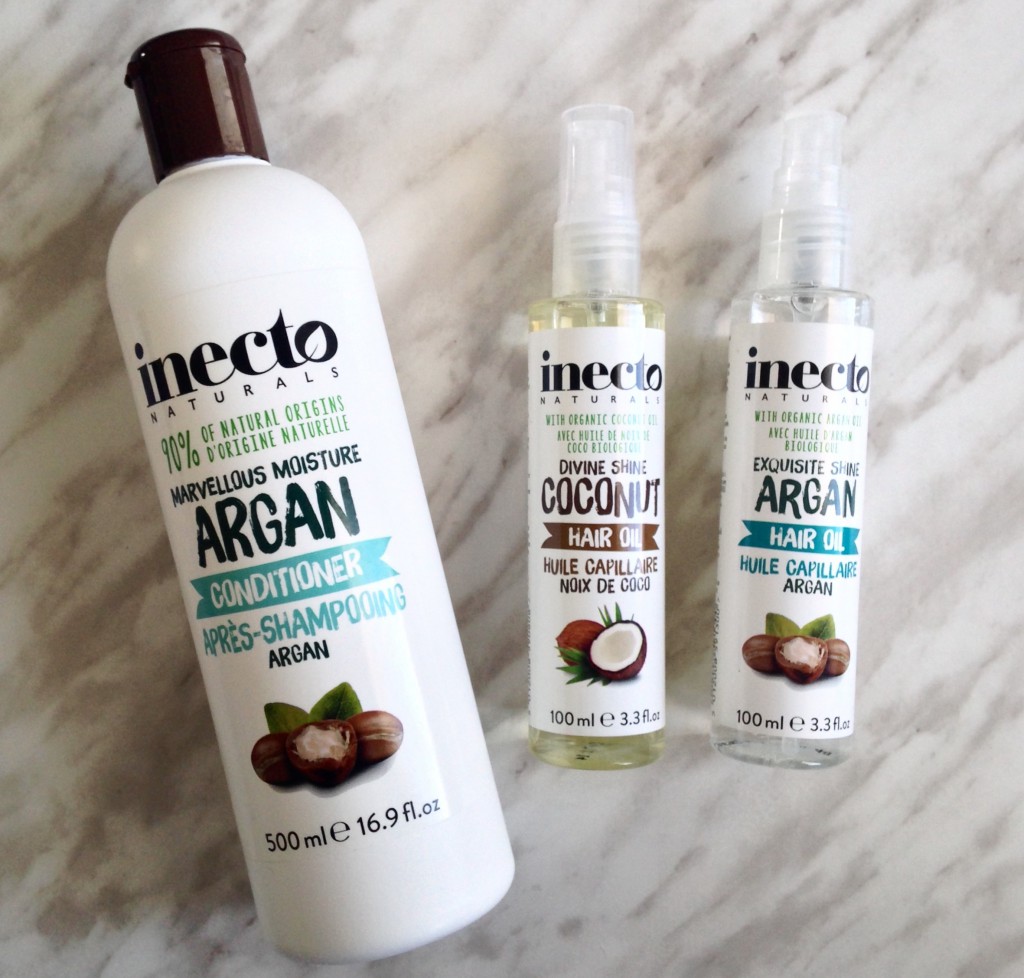 The products I tried out are:
Marvellous Moisture Argan Conditioner: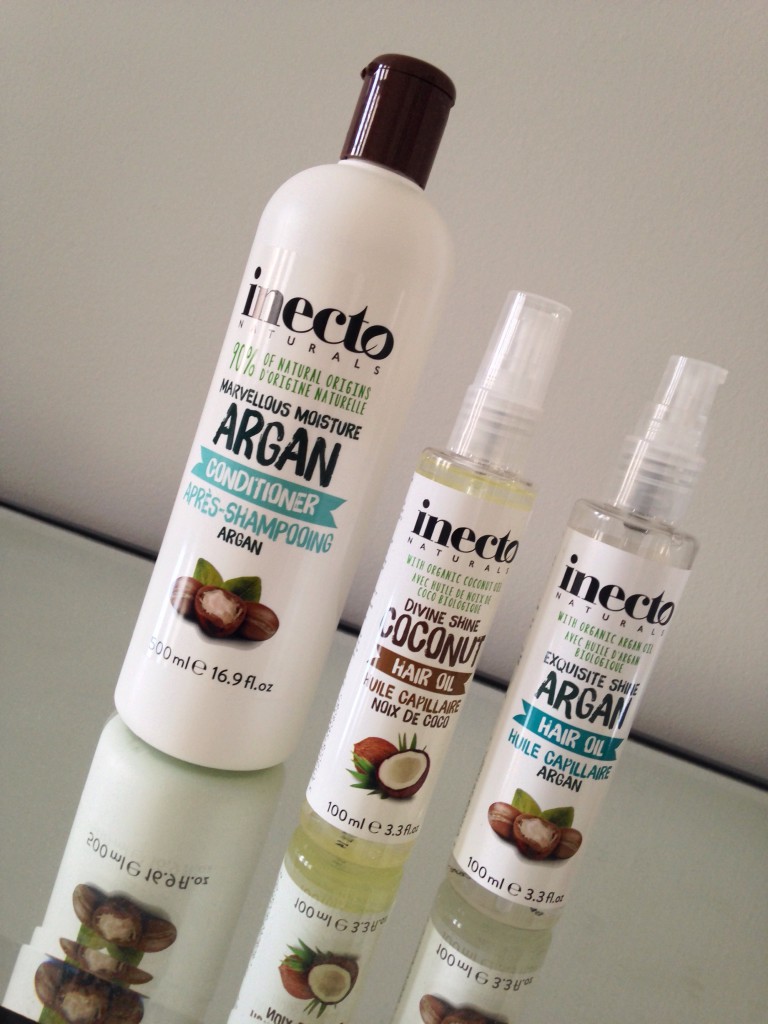 This conditioner smells heavenly and adds an immense amount of shine to your hair. Just within a few uses you'll see the difference and others will too! The scent lingers on your hair for 2 days and leaves your hair nice and smooth. The way I like to use my conditioners is I  apply it to the bottom of my hair and leave it in for a few minutes and then work it into my roots and rinse off. I found that worked best, without leaving a residue on my scalp. One bottle contains 500 mL of product which is fairly large! I never want to run out of this stuff and if I do it's okay because it's only $4.99!!
Equisite Shine Argan Hair Oil: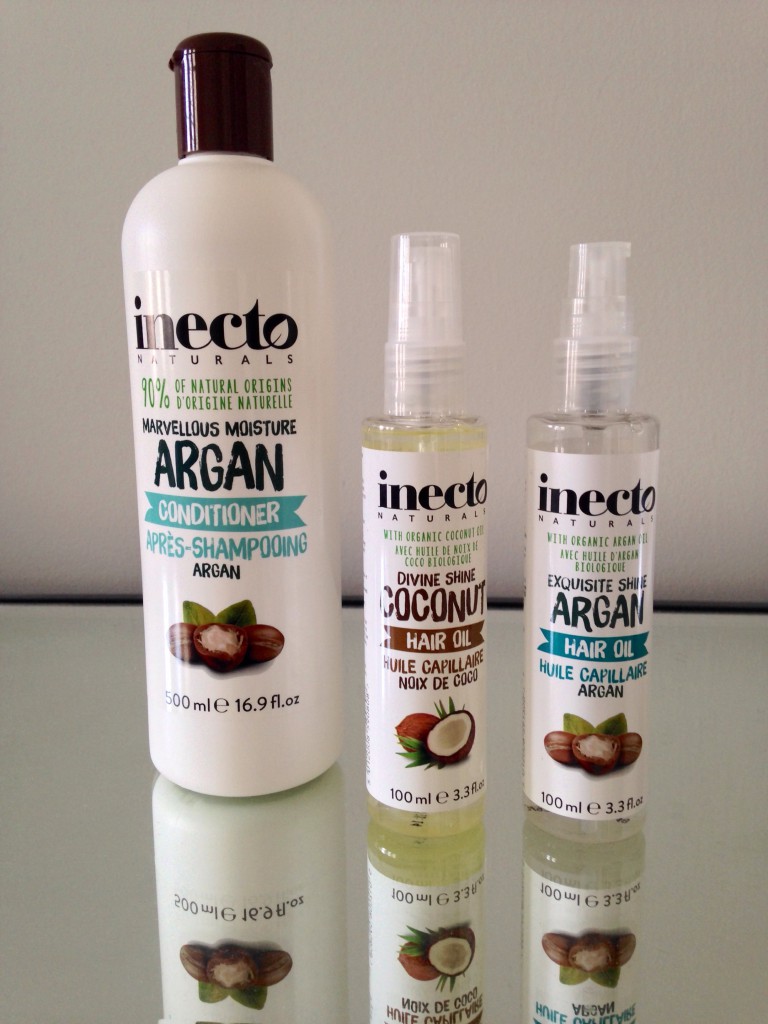 The argan hair oil is designed to nourish damaged and dull hair. It comes packaged in a spray bottle with 100 mL of product. I can definitely see this lasting a really long time because like most serums, you only need a tiny bit. I prefer spraying thicker serums in the palm of my hands and then working it into my hair to prevent my hair from getting oily way too fast and to get more days in between washes. It is recommended that you apply it to wet/towel dried hair, allow your hair to soak it up and then proceed with styling. It definitely tames the little frizz that I get after washing my hair and it stays tamed. The Argan hair oil retails for $6.99. 
Divine Shine Coconut Hair Oil: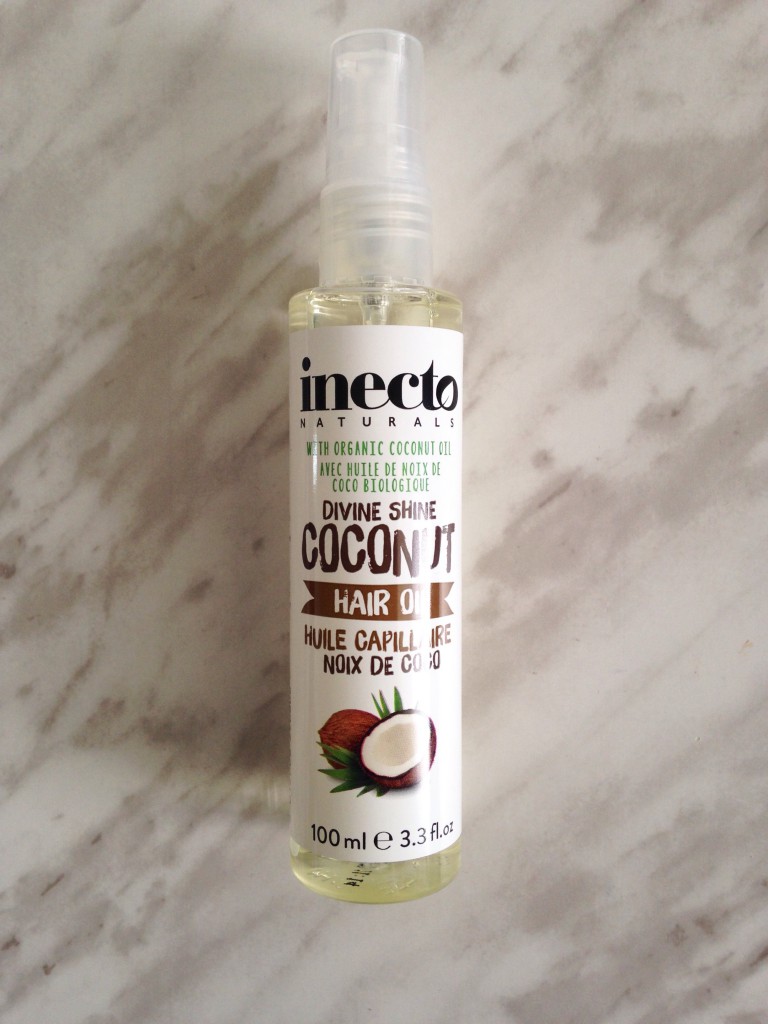 Another hair oil but this one has organic coconut oil. This is a styling/finishing oil spray. Packaged in a spray bottle, you receive 100 mL of product. Similar in consistency to the Argan hair oil but different in scent. It has a nice, mild coconut fragrance, which normally I would not use, as I prefer fresh scented products for styling my hair. But this didn't have an overpowering scent, which I liked.  You can either apply a small dime size amount to your wet hair or work it into your dry hair and then style, which gives a nice, shining finish. The Divine Shine Coconut Hair Oil retails for $6.99.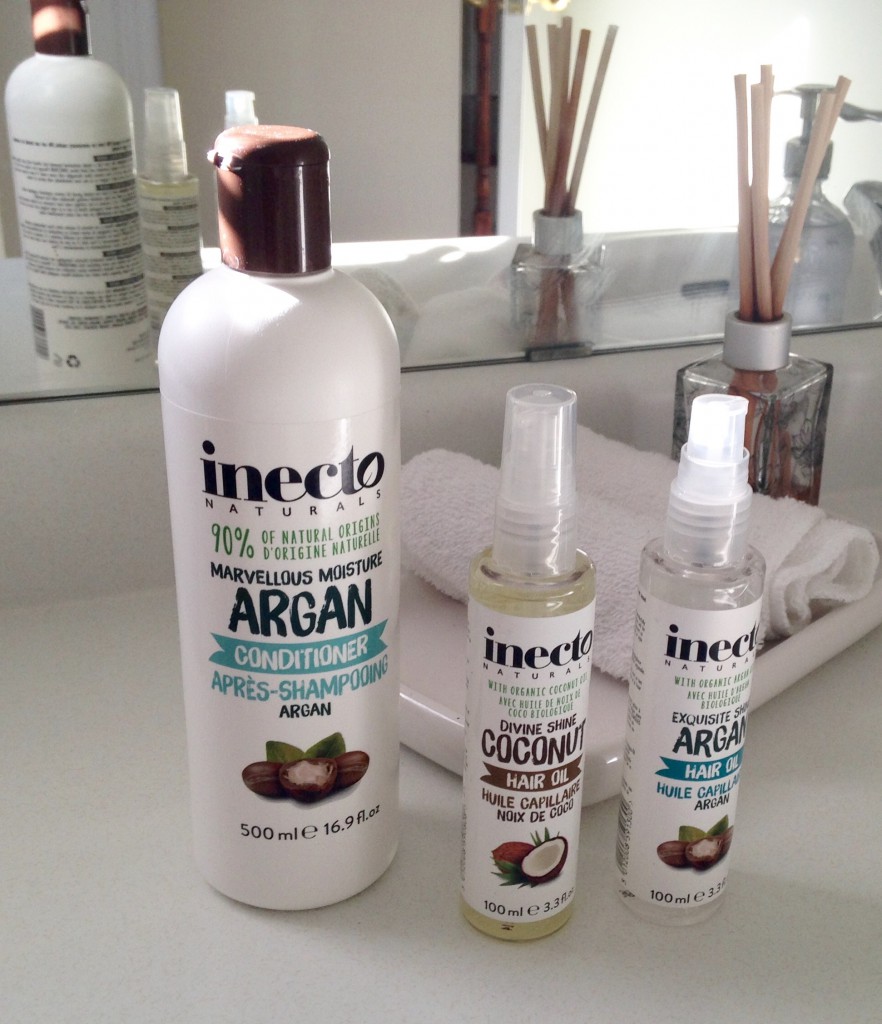 I would definitely recommend the Marvellous Moisture Argan Conditioner and either one out of the two hair oils, (as it really is your personal preference which you like better). They both work equally well and leave your hair nice and soft, and less likely to break (which is what I am using it for). You can't go wrong with products that consist of all natural ingredients with affordable price points.
Inecto Naturals products can be purchased from FarleyCo, London Drugs, Select IDA, Guardian and other retailers.
I hope you found this helpful! 🙂
Aishwarya