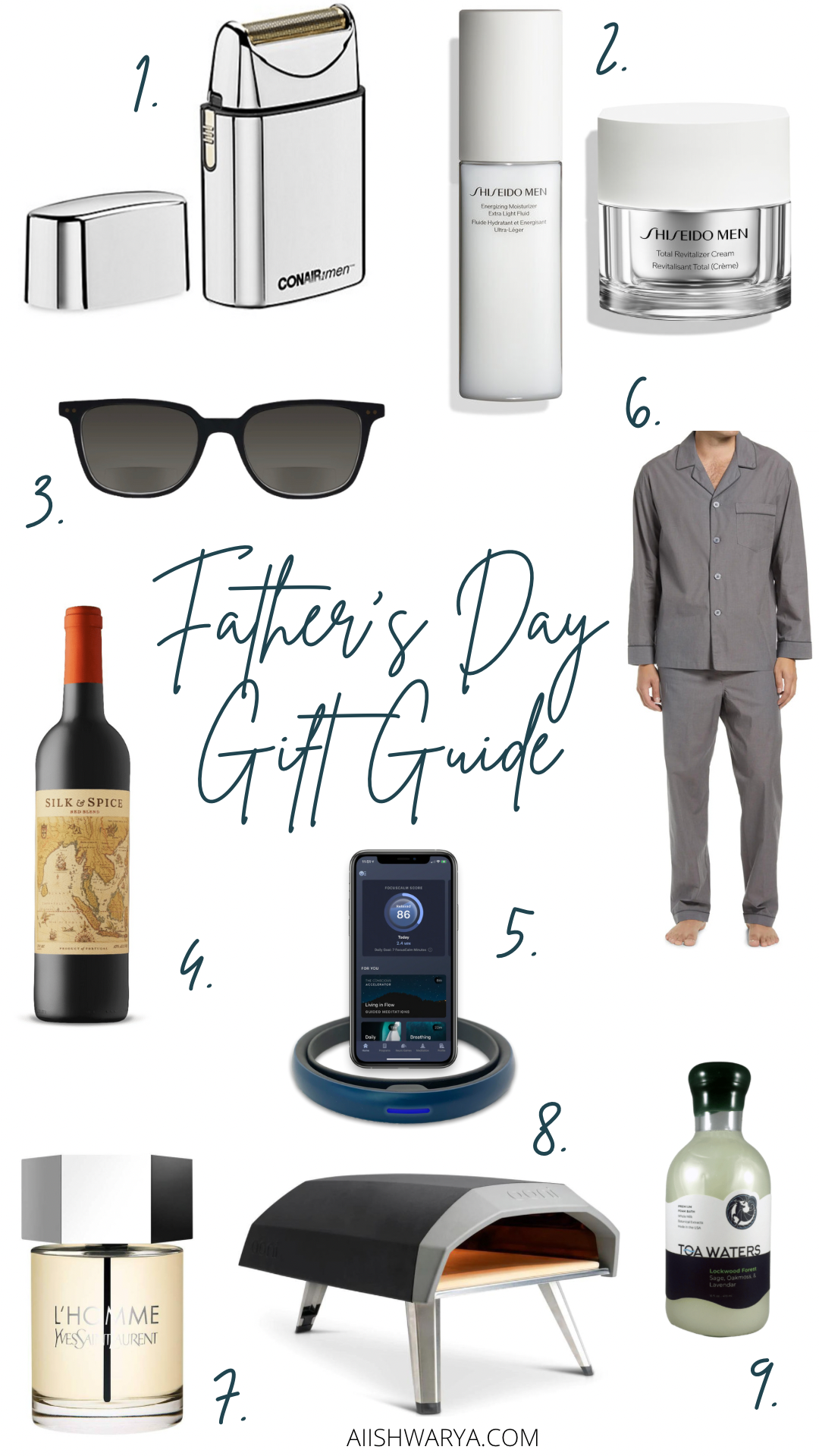 Father's Day is around the corner and there is nothing more I enjoy than gifting my Dad gifts that he will truly put to use in his day to day. Alongside practical, I always pair a little bit of luxury, because who doesn't want to be pampered? If this sounds fitting for your gifting needs, check out my Father's Day Gift Guide 2022 below!
*Some links contain affiliate links, which means I earn a small percentage from the sale. Please refer to my disclosure page to learn more about affiliate links*
A stunning, high quality metal gold foil shaver. "With hypoallergenic foils and a powerful rotary motor, this is now the most professional tool for an extra-close shave around the neck and hairline, as well as shaving away your beard." Available online and in store at Hudson's Bay, Walmart and Amazon for $49.99 CAD.
2. Shiseido Men
A range of powerful products available online and in store at Shiseido and Hudson's Bay.
3. EyeBobs
Eyebobs provides trendy prescription and non-prescription lenses and sunglasses at affordable prices. Available online at eyebobs.com.
"Portugal's heritage of exploration is celebrated in this easy-drinking red blend. Deep ruby, with aromas of black plum and berry reduction and lifted honeyed and spicy notes. On the palate, Silk & Spice lives up to its name; soft, supple, and approachable, dry, with plum, jammy and spicy flavours." Available at the LCBO for $14 CAD
5. FocusCalm
"FocusCalm is a neurofeedback app coupled with an EEG reading wearable headband that uses 'learn, practice, challenge' to teach people how to recognize a non-optimal brain state, moderate their brain activity at will and train themselves to lower their baseline stress levels." FocusCalm is available online at focuscalm.com and retails for $149.99.
6. Pajamas Set
Available in many different colour waves and price points at Hudson's Bay.
7. YSL L'homme
Available online and in store at YSL Beauty, Shoppers Drug Mart, Hudson Bay and Sephora. 60 mL for $104 CAD and 100 mL for $133 CAD.
If your Dad is like mine, he'll ask you for a homemade pizza for any celebration or no celebration whatsoever lol. The Ooni Pizza Oven is every pizza lovers dream come true. The ultimate outdoor cooking tool for yourself and for hosting gatherings. Pizzas are ready in 60 seconds flat. Portable and incredibly easy to use, considering taking this on our next cottage trip. Available online and in stores, find a retailer near you on ooni.com.
9. Toa Waters
Breaking bubblebath stereotypes. Toa Waters has a line up of premium scented bubble bath soaps. Alongside being Vegan, made with Organic Ingredients, paraben-free and handcrafted in Maryland, USA. Agave, Jasmine and teakwood are just some of the few invigorating scents they have available. Toa Waters bubble bath is available online at toawaters.com.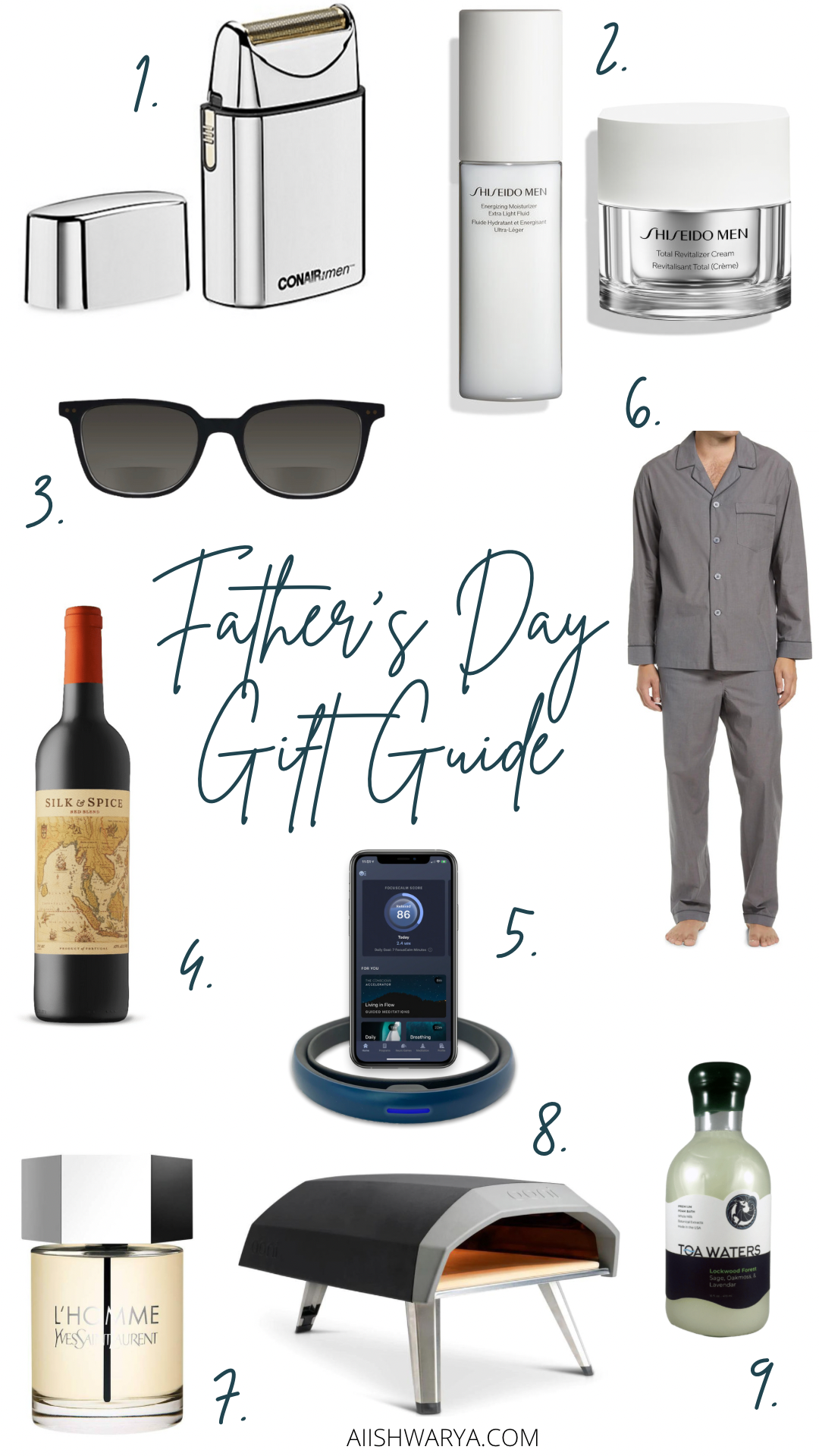 I hope you find my Father's Day Gift Guide 2022 helpful!