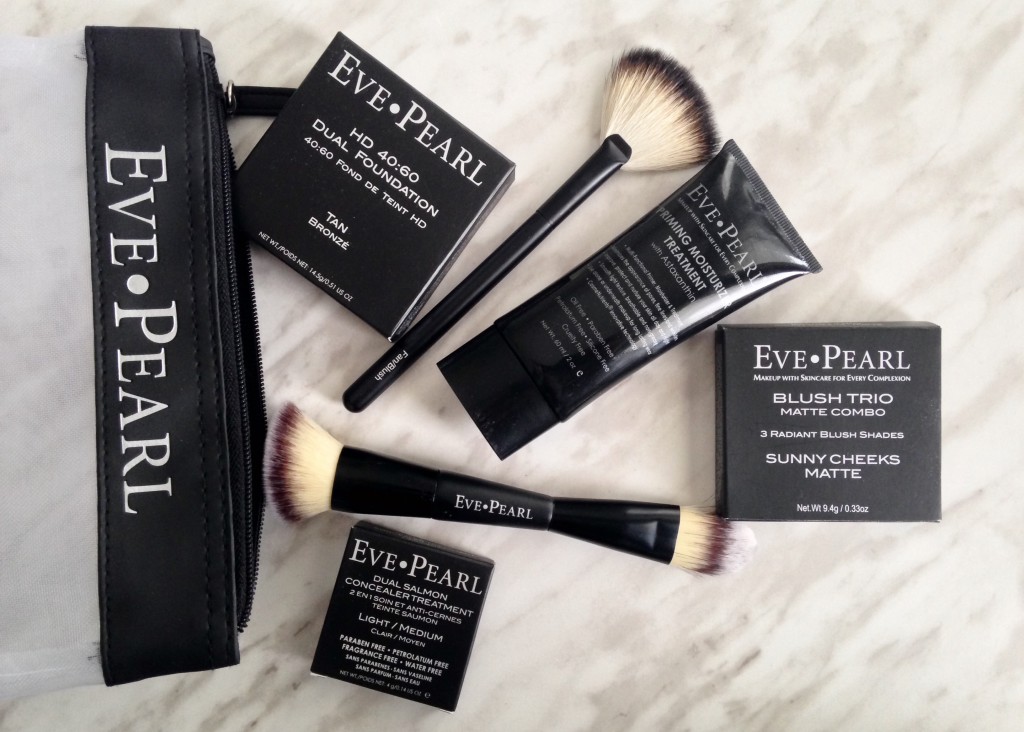 I recently posted on Instagram @AIISHWARYA.S a selection of Eve Pearl make up brushes and make up products, I have been trying out. Since it was my first time using any of their products, I really had no idea about the quality of their products but had a very pleasant first experience! I tried out their Dual Contour Blender Brush and their Fan Brush.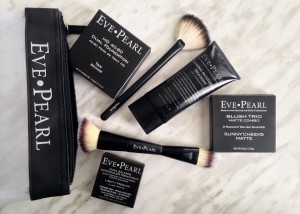 201-Dual Contour Blender Brush $54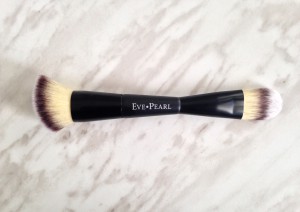 The Dual Contour Blender Brush is a dual ended brush made from cruelty free synthetic silk fibers. The flat ended brush has a domed shape, just like other flat foundation brushes.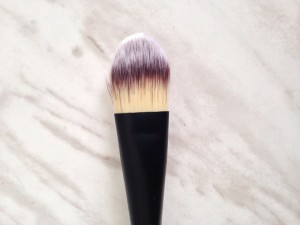 The other end has a dense, angled blush/contour blender brush. The bristles on both ends are soft and sweep the angles of your face very well.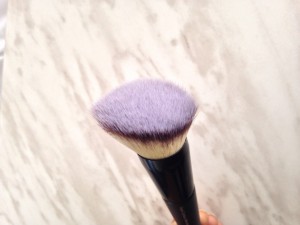 According to the "Reverse Contouring" method by Eve Pearl, using the Dual 40:60 Foundation (click here for review & steps), they recommend you use one side of the brush for one shade and the other for the second shade. I find that the flat ended traditional foundation brush side is great for either applying the light foundation or for applying the contour. The dense blender side of the brush is great for blending either ONE of the shades out. I just don't think I would be able to apply my foundation with that side but more so for blending as that's what it does beautifully!
I don't own very many dual ended brushes but I can finally see why they are so convenient and easy to work with. Apply with one end and buff away with the other, quite convenient!
I am obsessed with this brush and I blame it entirely for overdoing it when applying my highlighter. It is a lightweight brush with bristles fanning outwards, hence "fan brush". The bristles are not as dense as the last brush, which is fine because I wouldn't want it picking up any more highlighter than it already does. I have read reviews where many people rave of this brush for precise blush application. Its uses are not only limited to applying makeup but also for removing excess product such as powders from your face, especially with this new "baking" process we are all obsessed with.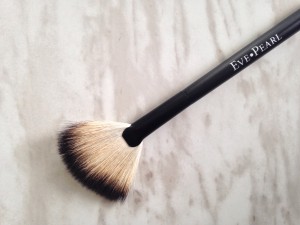 I have not had any fall outs yet and this brush feels quite sturdy, even though it looks delicate. I can see this brush lasting foreverrrrrr, so it definitely justifies its price. If you're looking for a luxe quality fan brush, I do recommend looking into this one.
The ends of the bristles have an ombre and the ferrules and handles are black with Eve Pearl embossed on them. They appear to be and truly are sturdy, luxe brushes.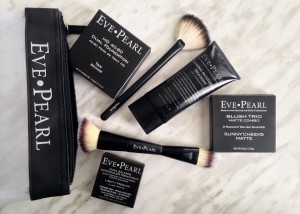 A black and white mesh makeup bag. That truly has a professional look to it. The soft black material wipes clean if any makeup smears on it. The bag is 20 by 15 cm and is able to fit full size make up brushes, which is one thing my smaller makeup cases can't fit. The mesh material allows the contents of the bag to be visible.
All of Eve Pearl's products can be purchased from www.evepearl.com.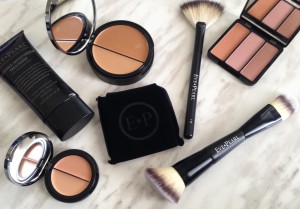 I would love to know if you have used any of Eve Pearl's products and which are your favourite. Also look out for individual reviews and swatches for all of the products seen in the picture above! 🙂
Aishwarya