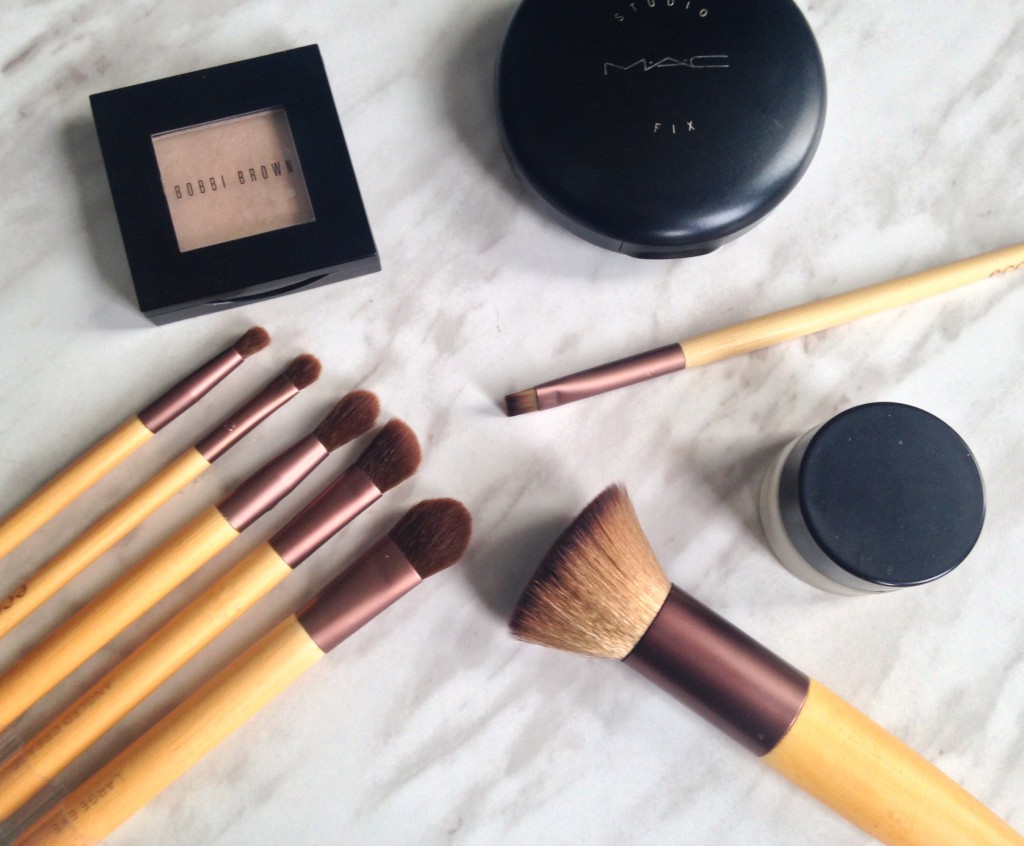 My very first collection of make up brushes consisted of EcoTools Makeup Brushes. Since then I have obviously replaced those brushes with fresh ones but never actually came across any problems with them. They were still going strong. Today I wanted to review a handful of their must-have brushes for you, some which I have been using forever and some new additions which I received to try out.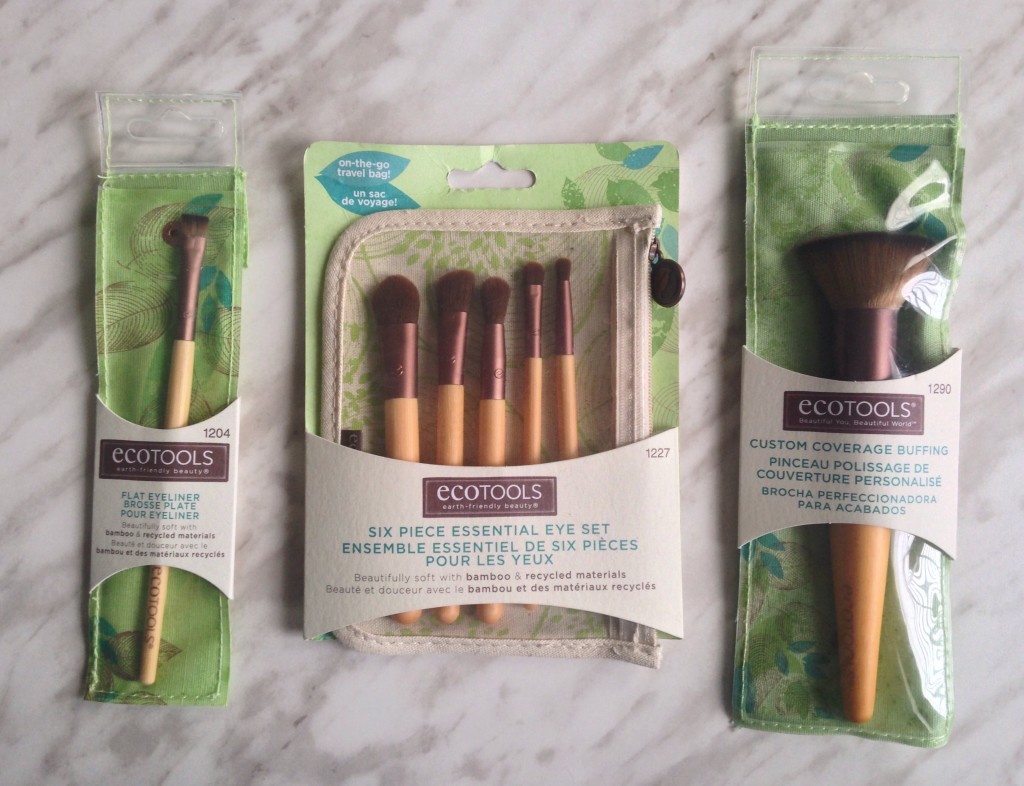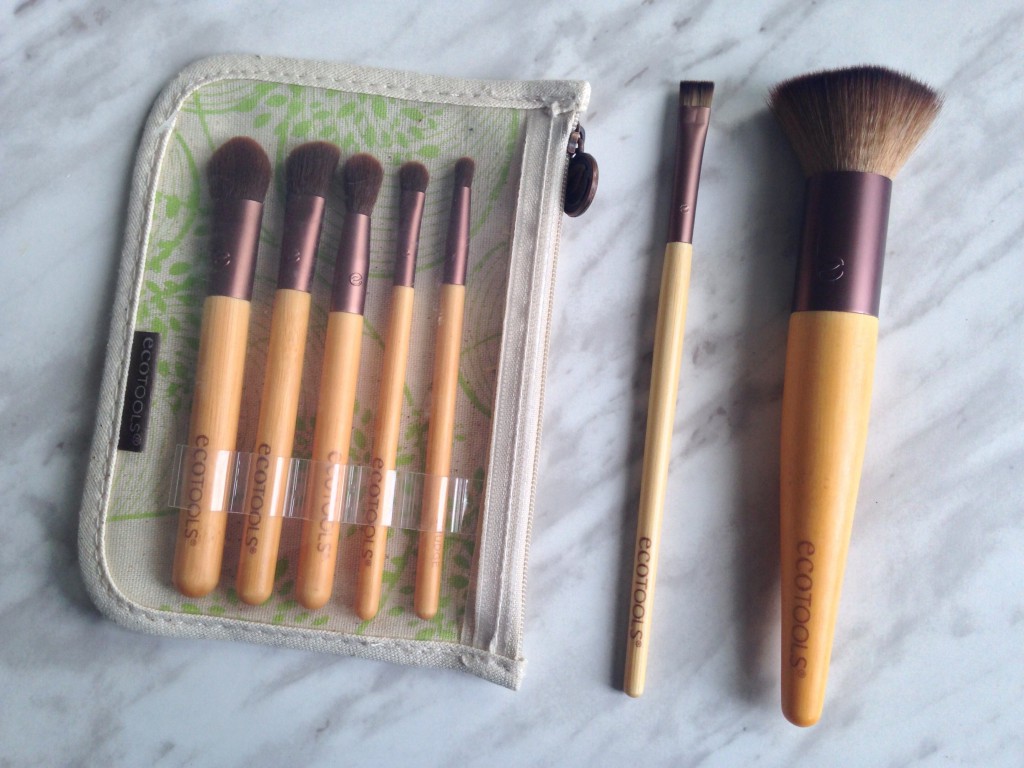 They are the Bamboo Flat Eye Liner Brush, Bamboo Custom Coverage Buffing Brush and the Six-Piece Bamboo Essential Eye Set.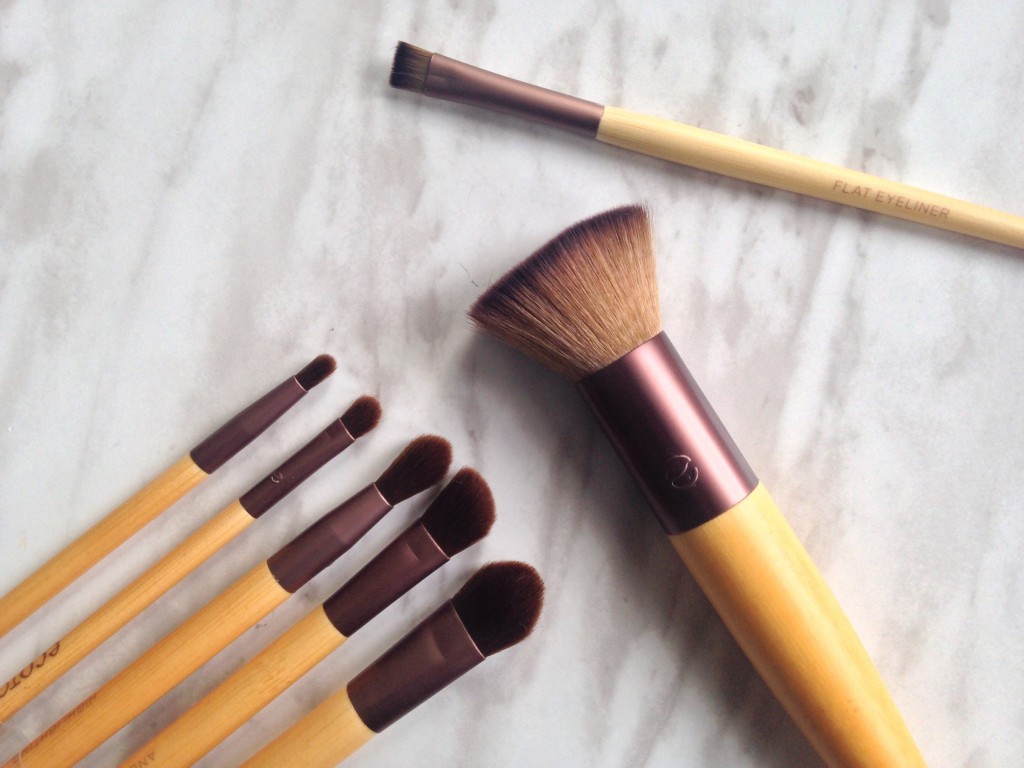 Bamboo Flat Eye Liner Brush $5.39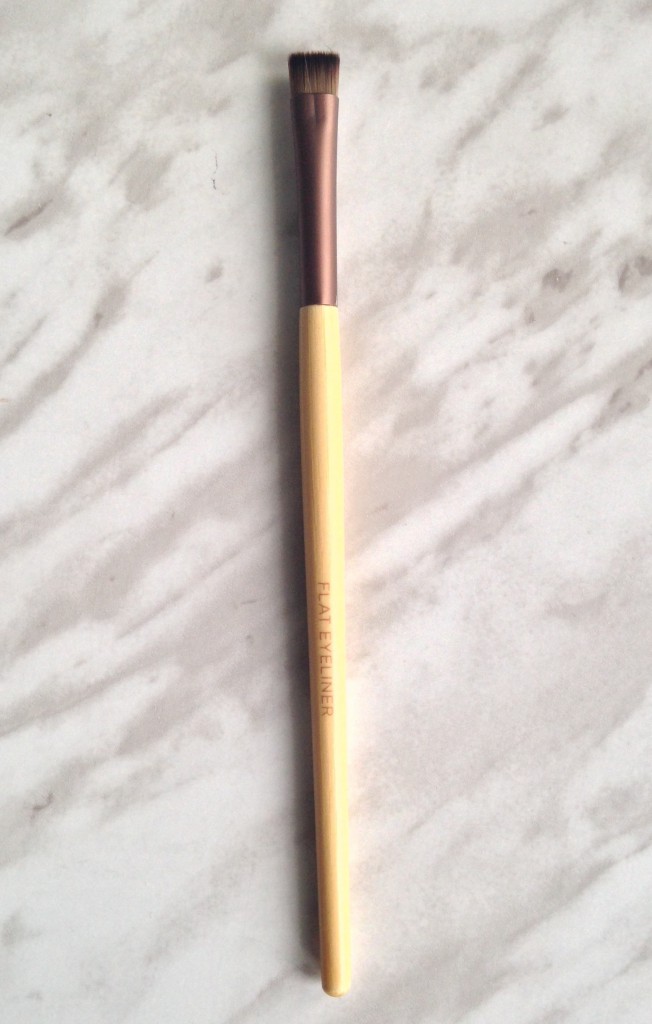 This flat top brush, has been my go to eye liner brush for applying gel liner for as long as I can remember. I always mention this in my blog posts pertaining to applying gel eye liner. I absolutely love how clean and sharp my winged liner is when using this.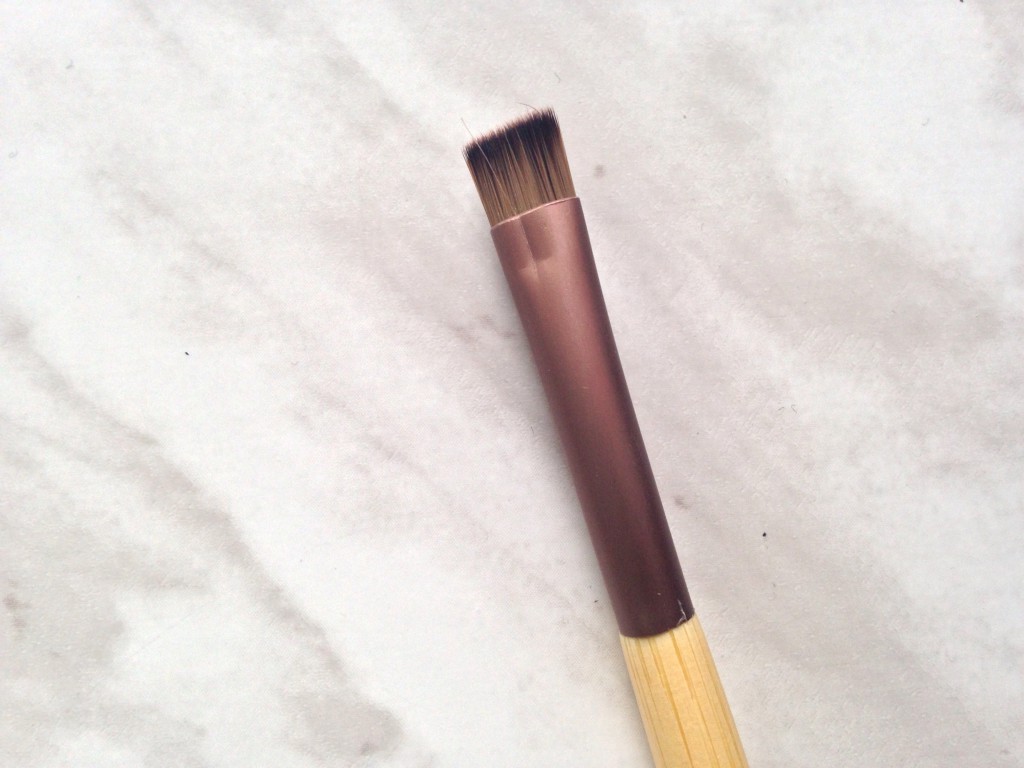 Like previously mentioned in my other EcoTools brush reviews, they have vegan taklon bristles (synthetic hair), with the metallic ferrule made from recycled aluminum. They even go the extra mile to print their reusable pouches with plant based ink. Definitely stands by their brand name.
Bamboo Custom Coverage Buffing Brush $8.99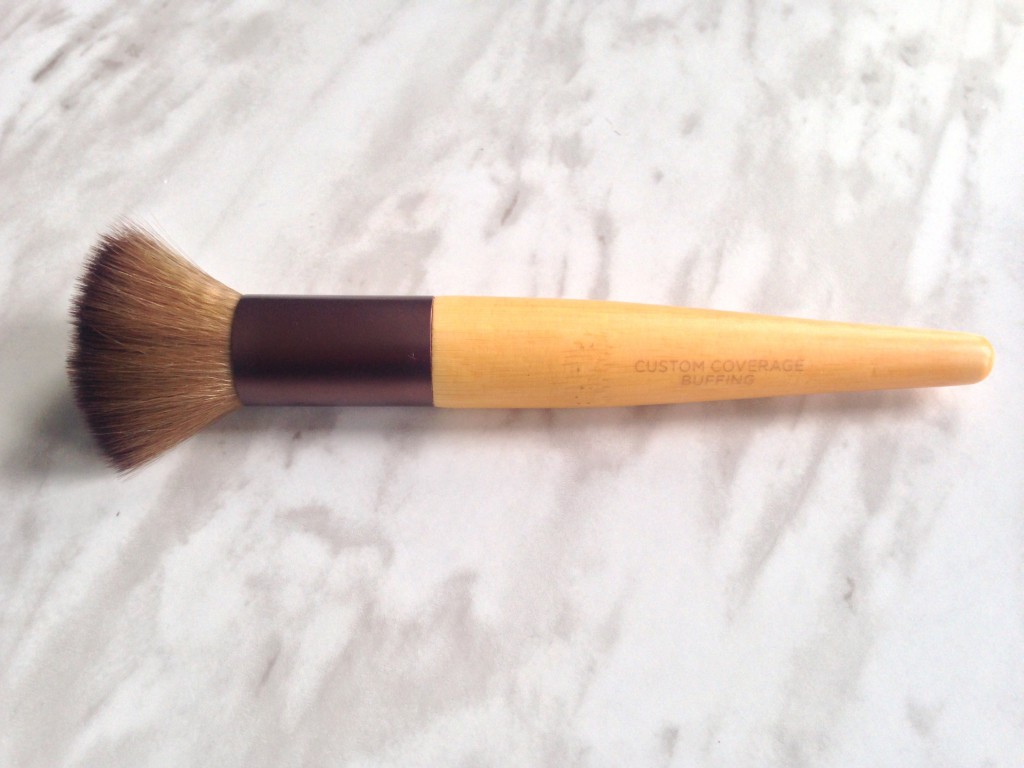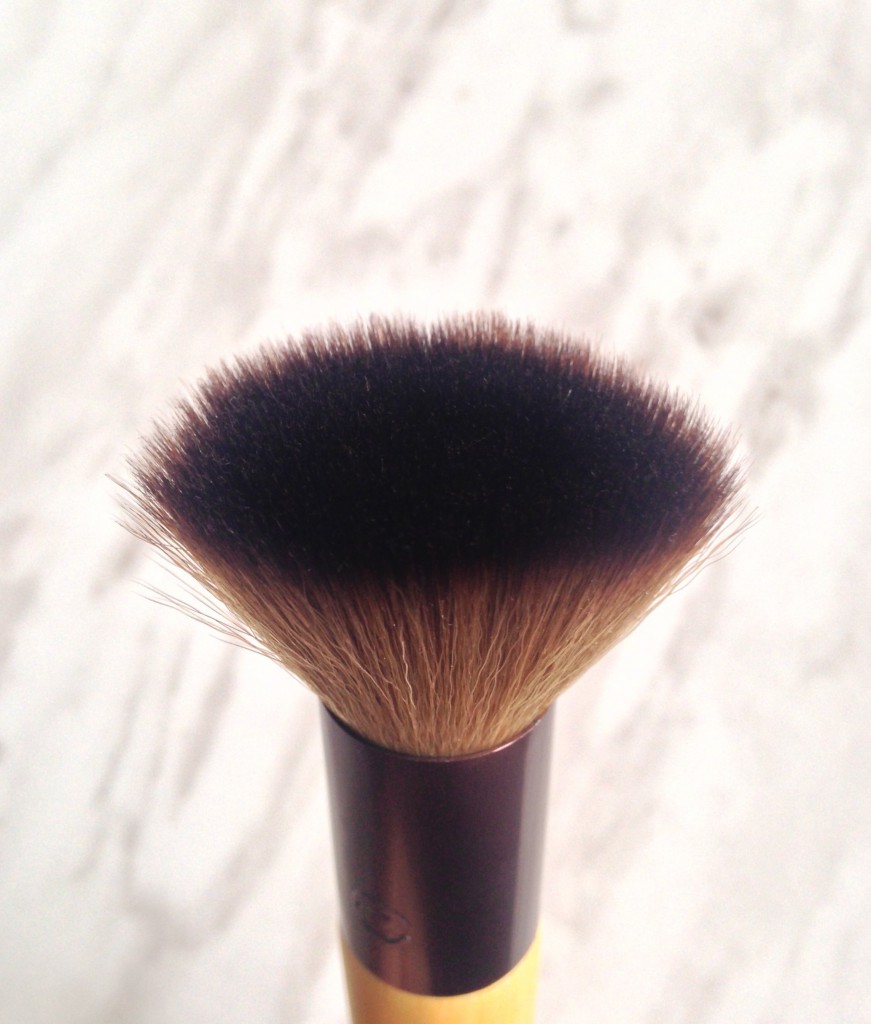 Buffing brushes are the ultimate tool for blending out your foundation flawlessly. EcoTools Buffing Brush looks like a traditional flat top kabuki brush. Its bristles are extremely dense and soft, making blending effortless. The thicker handle also allows for better control over the brush. I use this for blending out my foundation, making sure my contour is blended and overall making sure there are no sharp edges/lines on my face.
Six-Piece Bamboo Essential Eye Set $15.99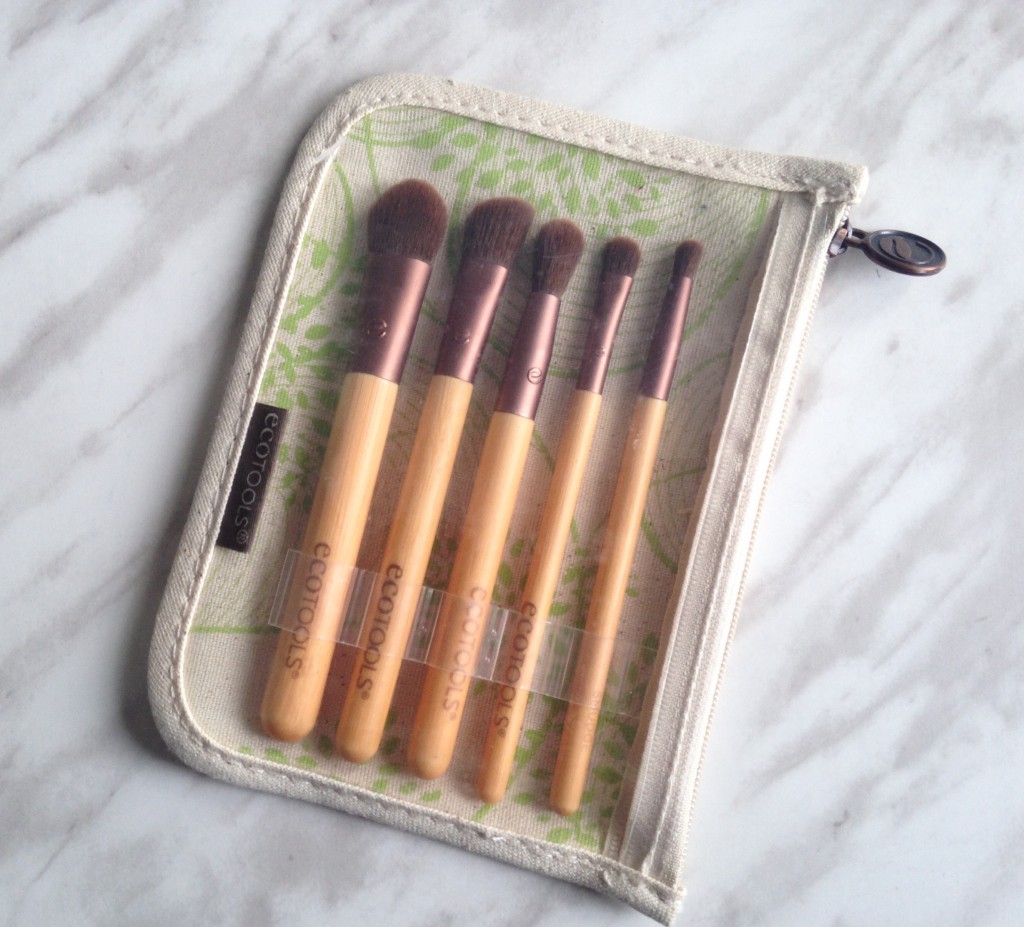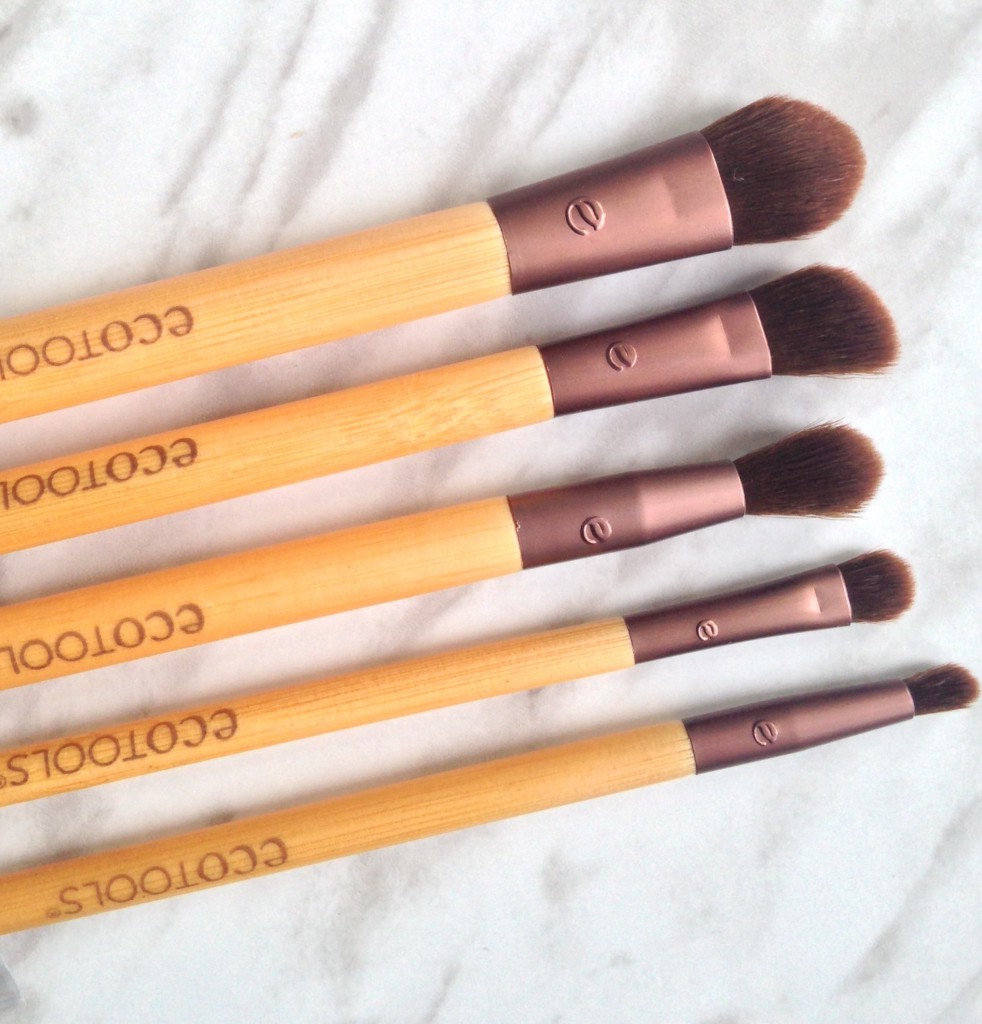 With an overwhelming amount of brushes available in the market, makeup brush sets specific to the eye or face are your best bet when looking for staple products. They often contain must have brushes that will help you complete simple to extravagant looks. Giving you more bang for your buck. The Six-Piece Essential Eye Set is exactly that. It contains: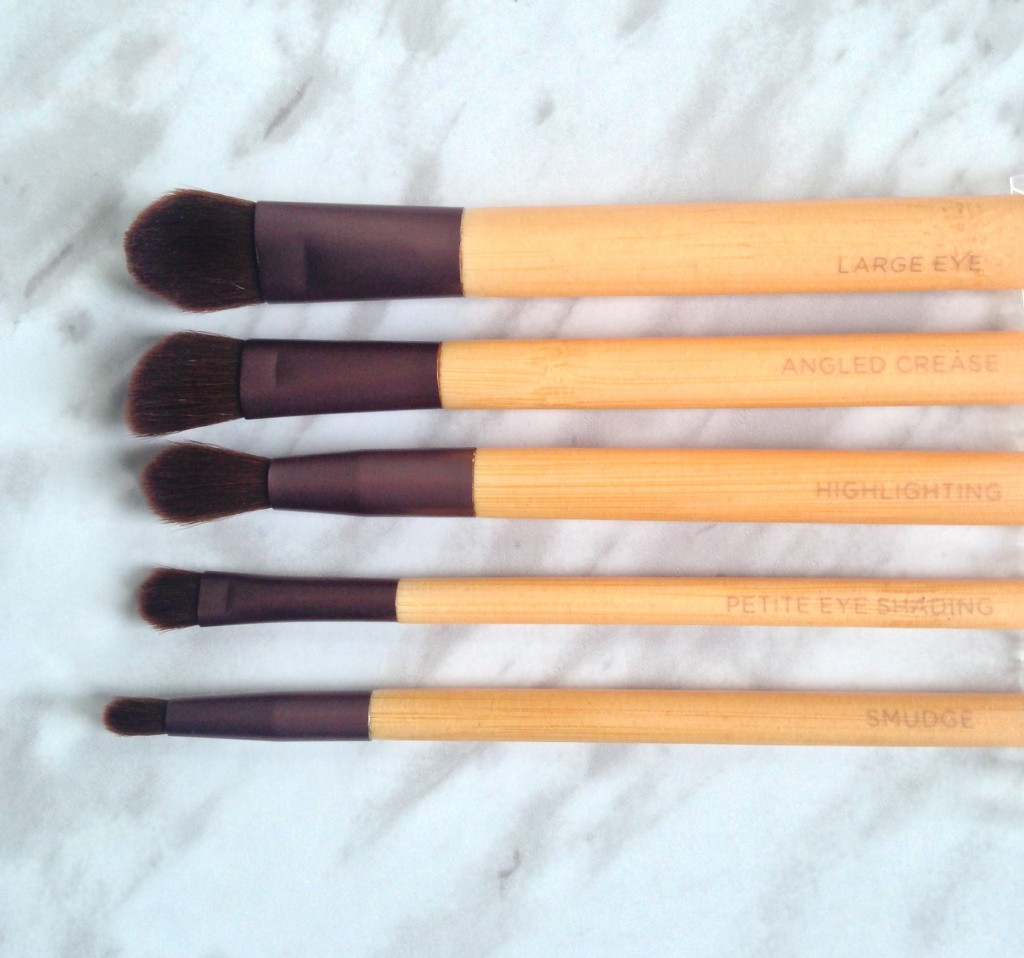 – Large eye brush
– Angled crease brush
– Petite eye shading brush
– Highlighting brush
– Smudge brush
– Makeup Brush Pouch with Zipper
It has all the brushes you would need to create any look.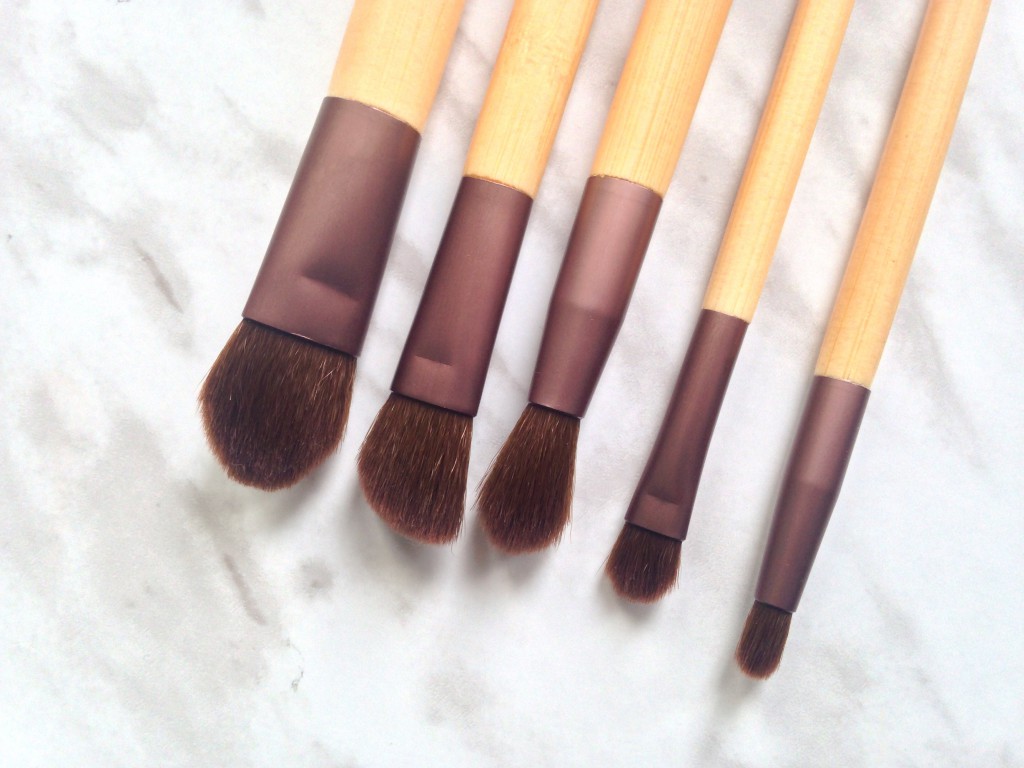 The Large Eye Brush to apply a base shadow over your entire lid. The Angled Crease Brush is used next to apply a darker shade to the outer crease.  The Petite Eye Shading Brush is for applying a dark shade to the edge of your eye. To blend the entire look together, use the Smudge Brush.
The following EcoTools products can be purchased from FarleyCo, London Drugs, NailPolishCanada.com and many other retailers.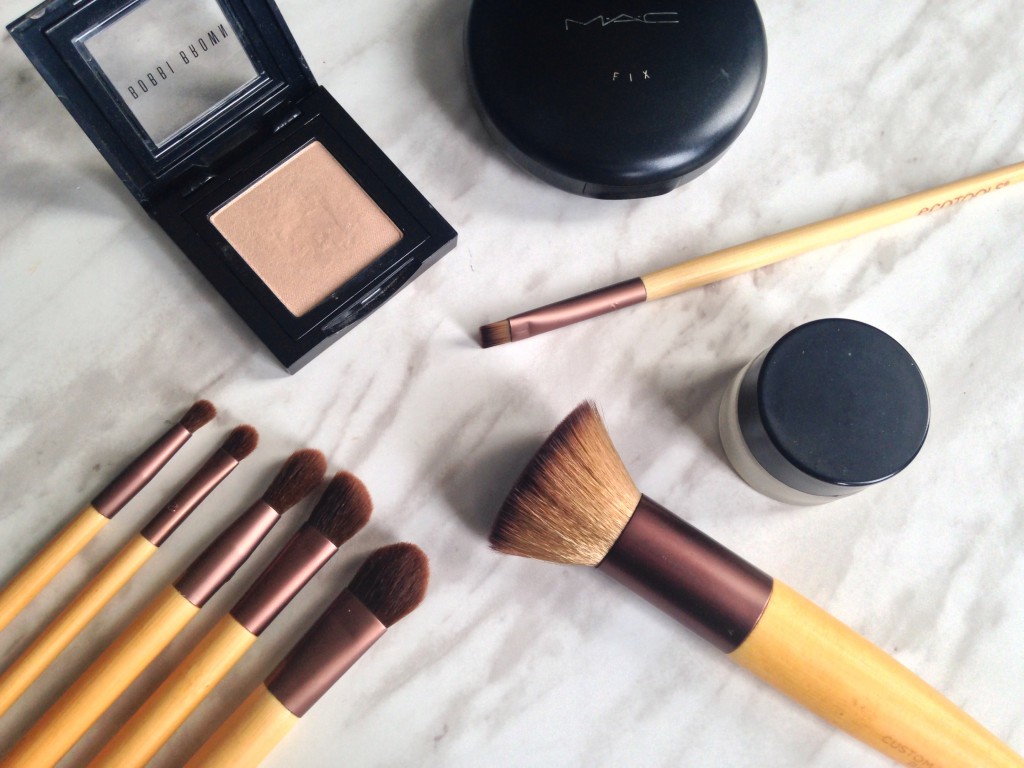 Do give them a try, if you don't already own and love these gems!! They will last you forever!
I would love to know which one is a staple brush for you! 🙂
Aishwarya