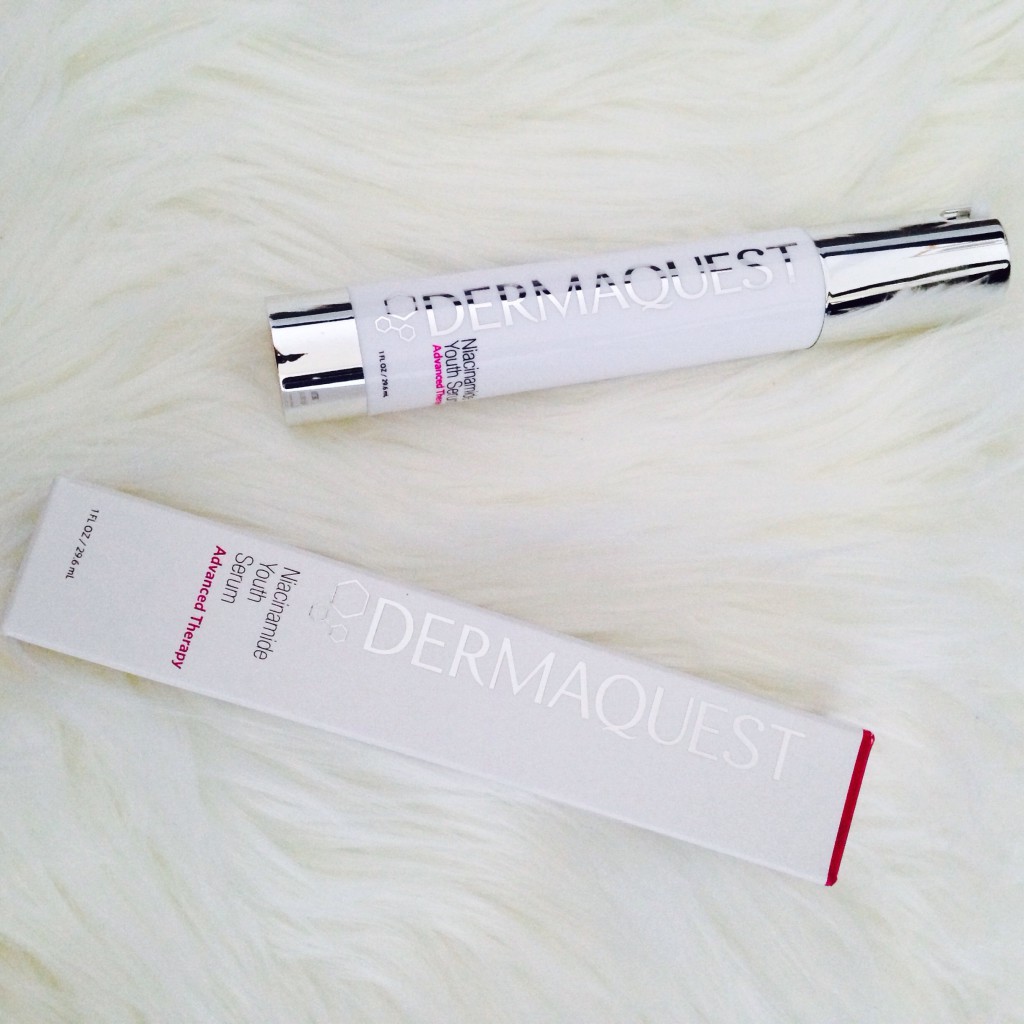 Good Evening!
I wanted to share with you all a serum I have been using to treat my breakouts. It is the Niacinamide Youth Serum by Dermaquest. A little about my skin, I have combination skin with occasional acne flares. Regardless of the amount of water I consume, my skin is dry from using acne treatments. I cannot use a thick moisturizer to fix that because excess oils only make matters worse for me. Due to this history, I was excited at the chance to give this serum a try, knowing the quality of Dermaquest products.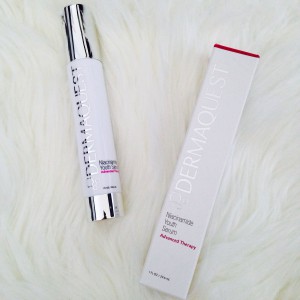 The key ingredient, Niacinamide which is essentially Vitamin B3, belongs to the family of water soluble vitamins. It is said to improve the skin's immune function. It protects the skin, while improving the appearance of the skin's tone and texture. Vitamin B3 has multi-uses that benefit the skin in many different ways. It can treat acne, fade hyper-pigmentation, and it provides antioxidant and anti-flammatory properties for the skin.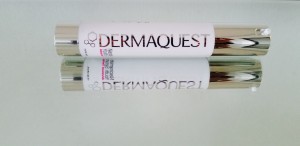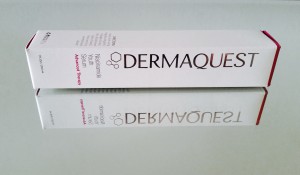 When Niacinamide is applied as a topical lotion,it has shown to increase ceramide and free fatty acid levels in the skin. These two are crucial for the structural and functional integrity of the Stratum corneum (the outermost layer of your skin). B3 prevents the skin from losing water content, which is how aging begins. When one ages, the skin undergoes changes, such as the epidermal layer is thinner, there is a reduction in skin cell turnover, and the skin cannot retain as much moisture. All while losing elasticity which is what youthful skin is all about. It even has an effect on your sebaceous glands which are your natural oil producing glands, leaving your skin drier. Niacinamide also stimulates circulation in the skin.
After completing my daily skin care routine. I apply the serum with  my fingertips, working it in to my face, neck, and décollet
é. You can also use this on the back of your hands, if you're using this serum for age-management purposes. It's important to use anti-aging serums not only on your face but also on the other delicate areas such as your chest and hands. Often time people forget these areas and they become the first areas to show fine lines and wrinkles. I do not apply a moisturizer over this and I let it settle into my skin before applying any makeup or before going to bed. Upon applying the serum, it absorbs quite quickly into the skin. You might feel slight 'tingling' or tightening of the skin.
The Niacinamide Youth Serum retails for $89. Although on the pricier end, if you have used Dermaquest products before, you know their formula is different from the rest. This serum is ideal for anyone looking to reduce signs of aging or has acne concerns. It has helped to calm down areas of inflammation on my skin. It works quite effectively as painful acne, shrinks significantly in size and is dried out the next morning. I will definitely be doing a future update with this serum to see what results I get in regards to fading pigmentation. I would also like to see if it reduces the fine lines I get next to my eyes when I smile, since that is the only aging concern I have at this moment in my life.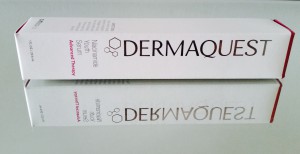 You can browse and purchase all of Dermaquest's skincare products on www.dermaquest.ca.
 I hope you found my review beneficial and I would love to know your opinions on
Dermaquest
! 🙂
Aiishwarya