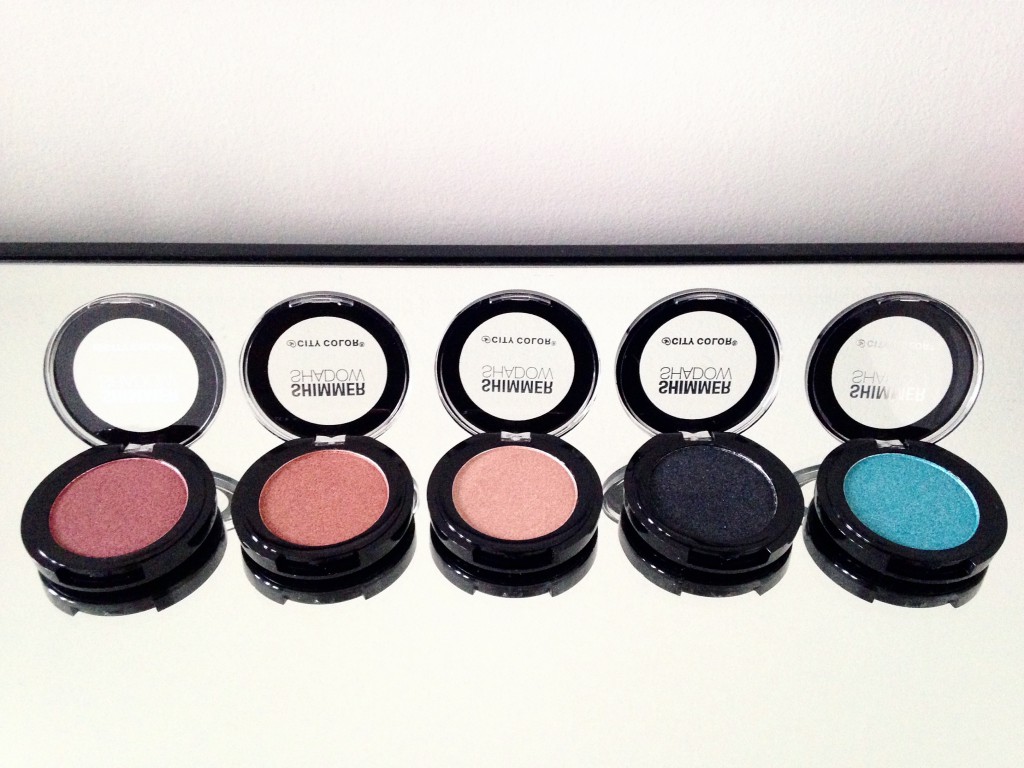 Good Evening!
If you follow me on Instagram (@AIISHWARYA.S) you may have seen my post of the gorgeous Shimmer Shadows by CITY COLOR Cosmetics. I wanted to review and swatch 5 of them for you today, as a lot of the shades are perfect for creating looks for the holidays.
This was my first time trying out City Color Cosmetics products and let me tell you, I have not come across such heavily pigmented eye shadows in quite a while. I mean the kind that require no eye primer for their colour to not only show through but have full coverage. I almost didn't want to use them because they're so pretty and extremely, extremely soft, like velvet. Just see below the pictures of the eye shadows and their swatches. The shades I swatched are Bubble Bath, Homecoming Queen, Ladylike, Oh So Naughty and Breezy.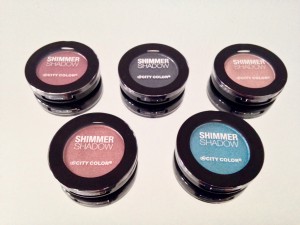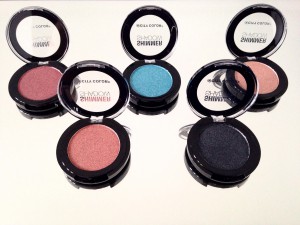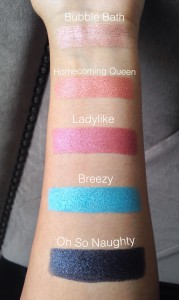 The Shimmer Shadows are packaged in a black compact with a clear top. They are larger than most single pot eye shadows I own by Mac Cosmetics. The shadows have a metallic sheen to them and have little to no fallout, unlike glitter shadows do. They are very pigmented and all the swatches pictured above are with one-two swipes of my finger on my forearm and without the use of eye primer.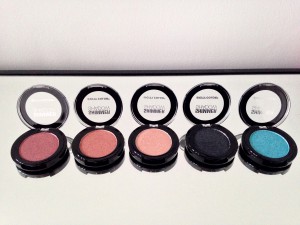 The Shimmer Shadows come in 16 shades, so you're bound to find a few that are perfect for you. For the quality of these shadows, they are very reasonably priced at $6.99. My favourite shadows have to be Bubble Bath & Oh So Naughty.
You can browse their selection of products on www.citycolorcosmetics.com. A lot of their product reviews commend them for having budget friendly products with high quality formulas. I've read many great things about their lipsticks, which are next on my list to purchase as well as more shades of Shimmer Shadows!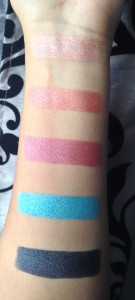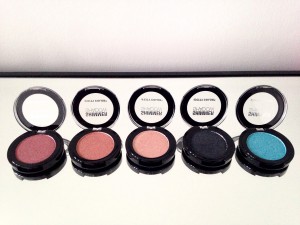 I would love to know your favourite shade! 🙂
Aiishwarya