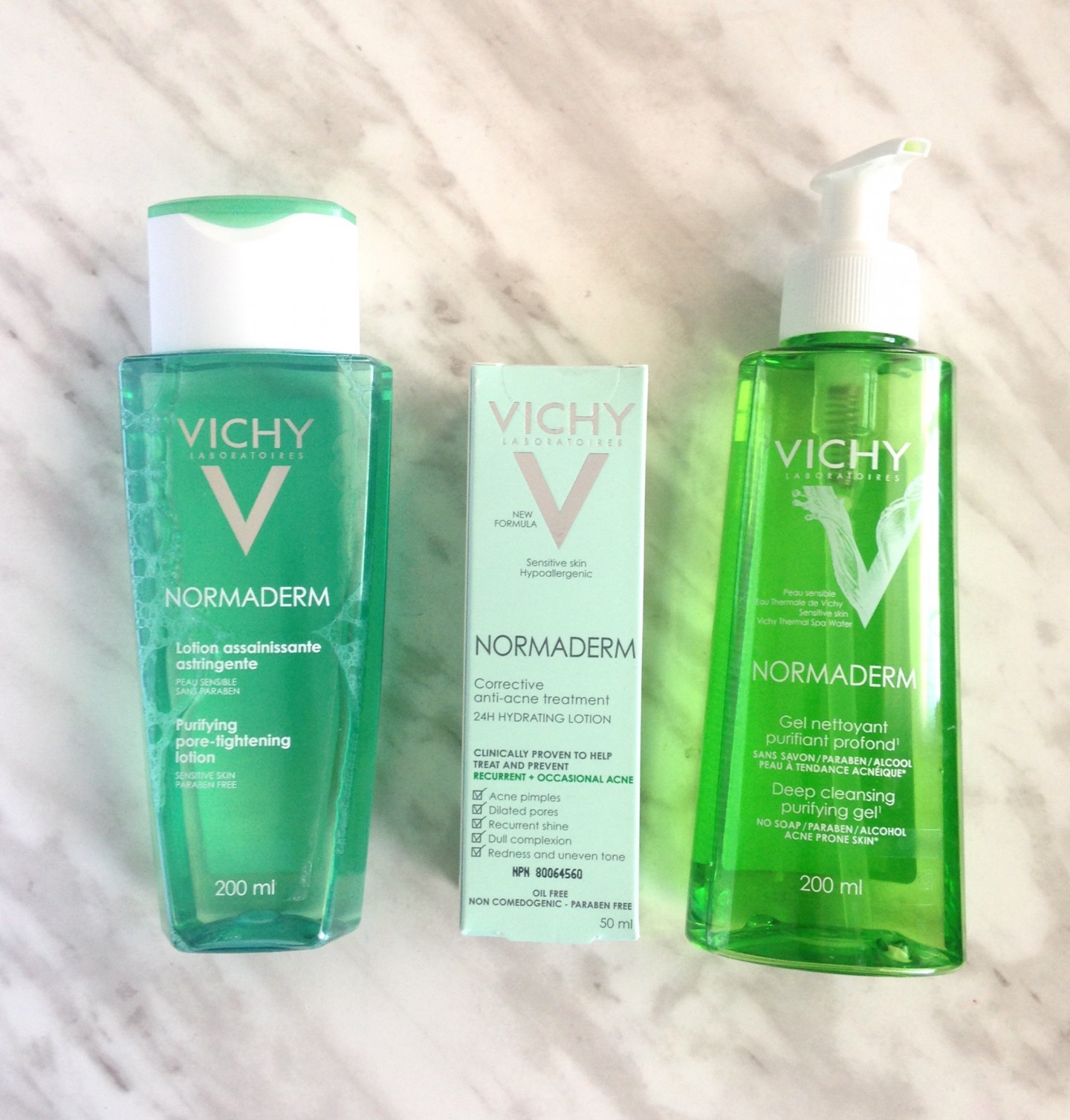 Normally, I can't stick to a multiple step skin care regime, containing products all by one brand. Because realistically, one or two of the products from the line may work really well but one simply does nothing for me. Which always leads to having to swap out for another replacement product by another brand. Which then becomes a process of trial and error and when you have blemishes, you want to clear them ASAP.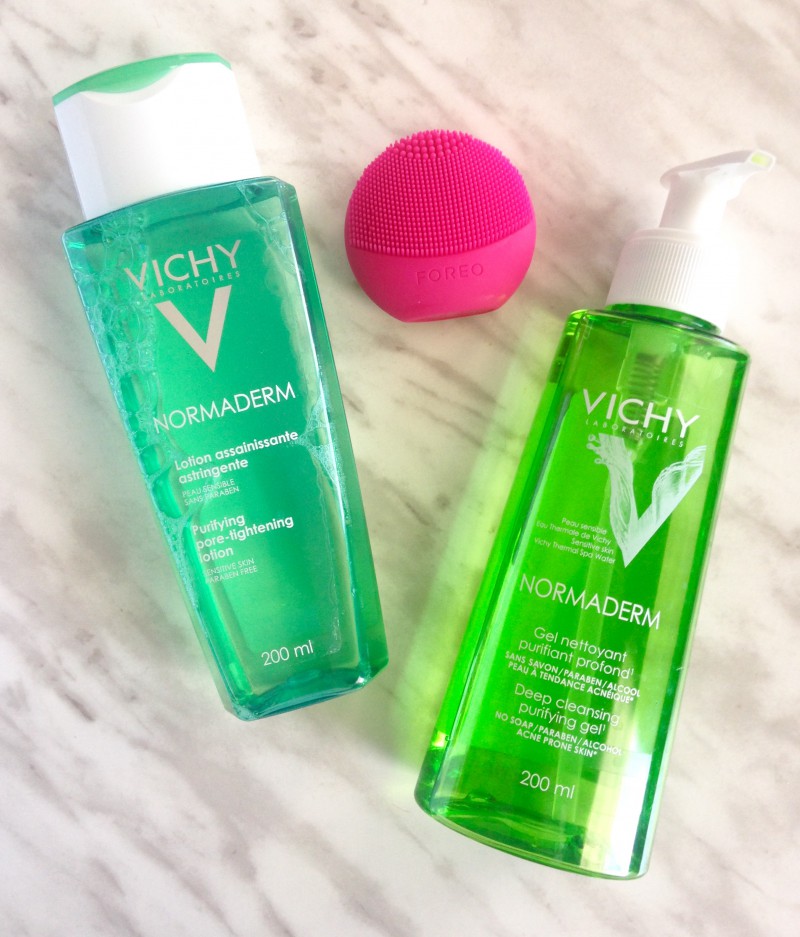 The last 4 months has definitely changed my thoughts on using a brands whole skin care system. I have been using the Vichy Normaderm line for the past several months. The line consists of a Toner, Cleanser and Lotion. The formulation of all these products are gentle yet POWERFUL. Key points when looking for a fix for irritated skin.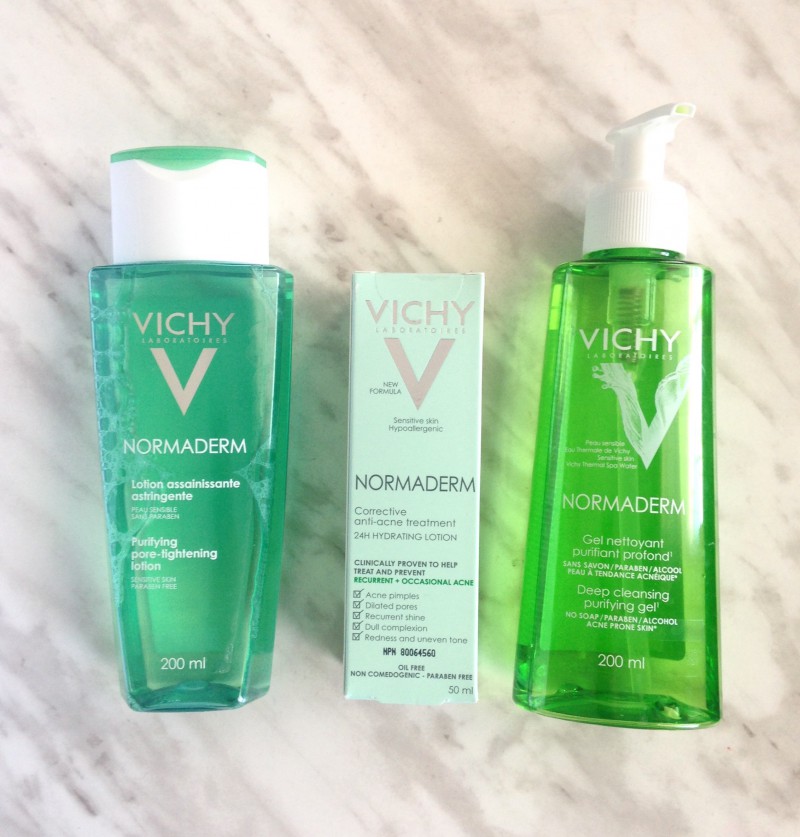 Starting off with the first step, the Vichy Normaderm Deep Cleansing Gel. Which is a gentle cleanser that rids your skin of dirt and oil with ease. Skin instantly feels refreshed without feeling like all of its moisture has been lost. Initially I didn't have many expectations for the cleanser because I wear makeup pretty much every day and not seeing exfoliators in the gel. Made me assume that it wouldn't give me a deep clean. It actually worked even better all while being very gentle. I use Vichy's Deep Cleansing Gel with my Foreo and it removes dead skin, leaving behind noticeably softer skin.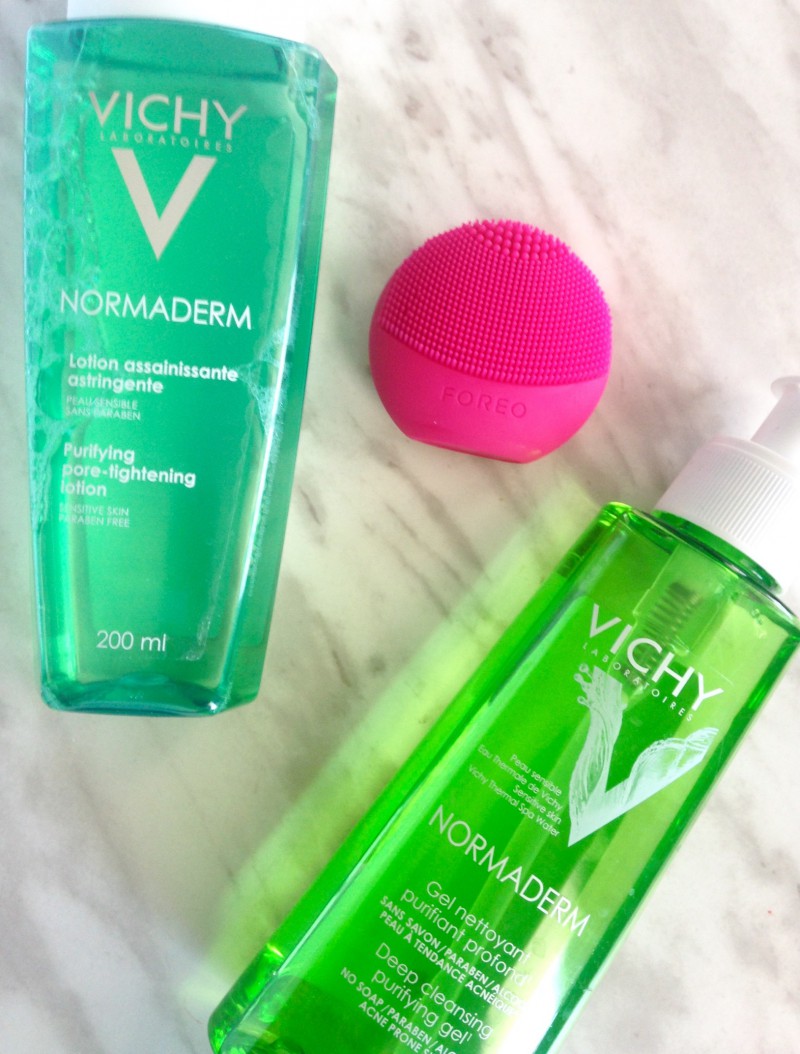 The Deep Cleansing Gel retails for $19.95 for 200ml of product.
The next step in the regime is Vichy Purifying Lotion (Toner). It is a mild toner that unclogs pores and removes any dirt or excess oil that was left behind. The scent isn't pungent and my skin remains relatively hydrated even after this step. Which is all thanks to the mineral water that further refreshes the skin. This is probably my favourite step because it helps me feel like I have reset my skin to its natural state after hours of wearing makeup. The Toner retails for $19.95.
Lastly, the one product that I am usually never impressed by in any (blemished) skin care line; an acne targeted lotion. The Vichy Normaderm Corrective Anti Acne Treatment was a true surprise for me. Formulated with LHA, it helps with cell regeneration. The Corrective Anti- Acne Treatment decreases the size of breakouts, calms irritation and reduces the size of pores. Apply it to a pimple and you'll see a reduction in the size and redness, overnight. The Corrective Treatment can be used twice a day, even by those with drier skin types. It retails for $29.95 for a 50 ml pump.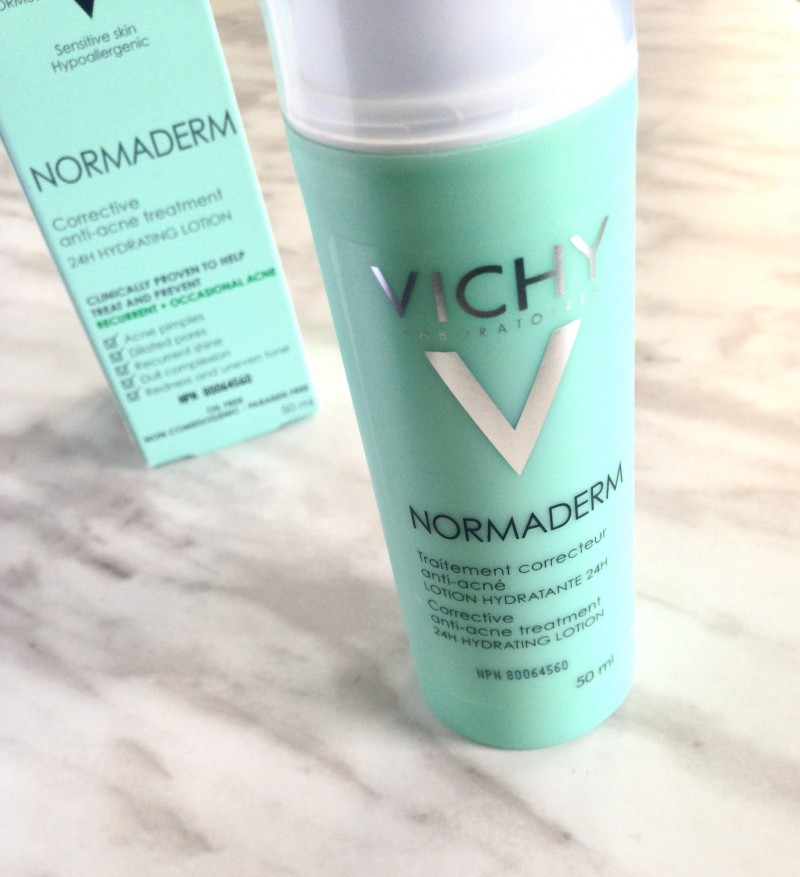 As a whole, the Vichy Normaderm line has helped to control blemishes and significantly change the tone and texture of my skin. A consistent skin care regime alongside other lifestyle changes, make all the difference.
If you're looking for skin care products targeted towards blemished skin, do look in to the Vichy Normaderm line. It can be purchased online at vichy.ca or Shoppers Drug Mart. You can also take advantage of a $15 off + free shipping promotion when purchasing online.
I would love to know if you've tried out the Normaderm line. 🙂