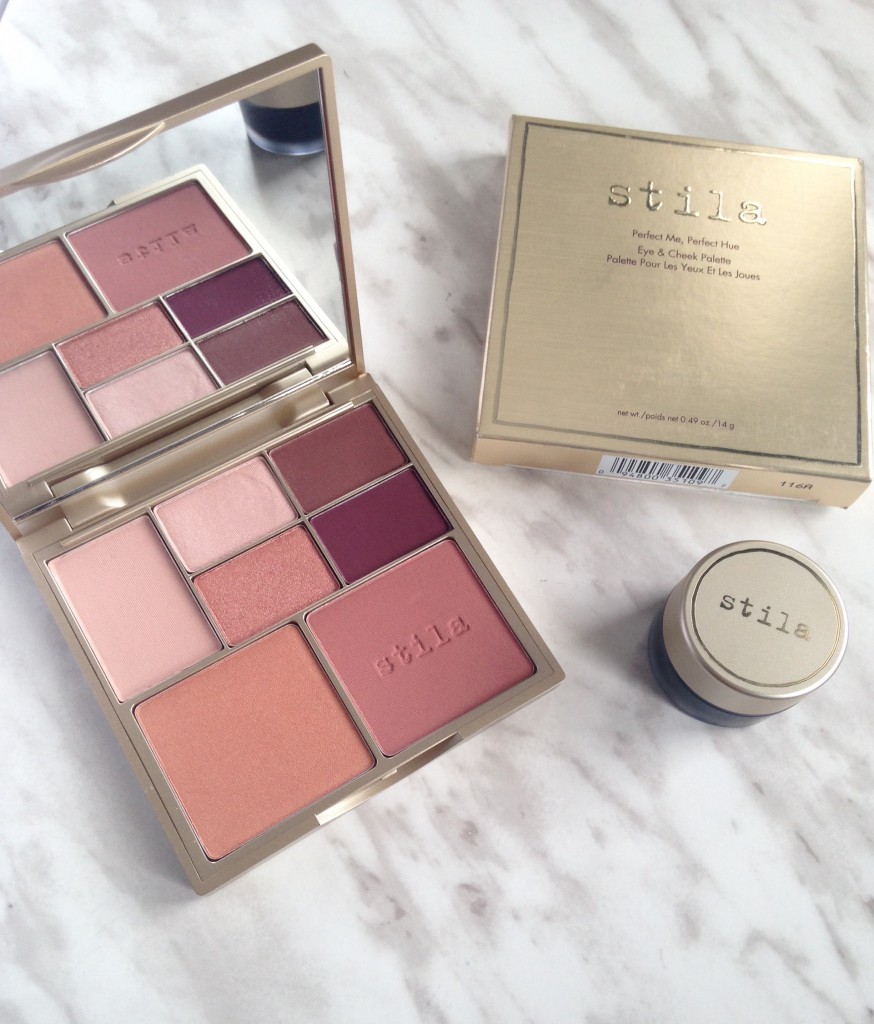 I think Summer and Fall Collections are my absolute favourite. Summer collections having the most flattering shades because they take into account that everyone is rocking a glow. My summer makeup looks consists of nudes, corals, pinks and browns. That combined with dewy skin is my perfect mix. One such palette that screams Summer to me, is the Stila Perfect Me Perfect Hue Palette.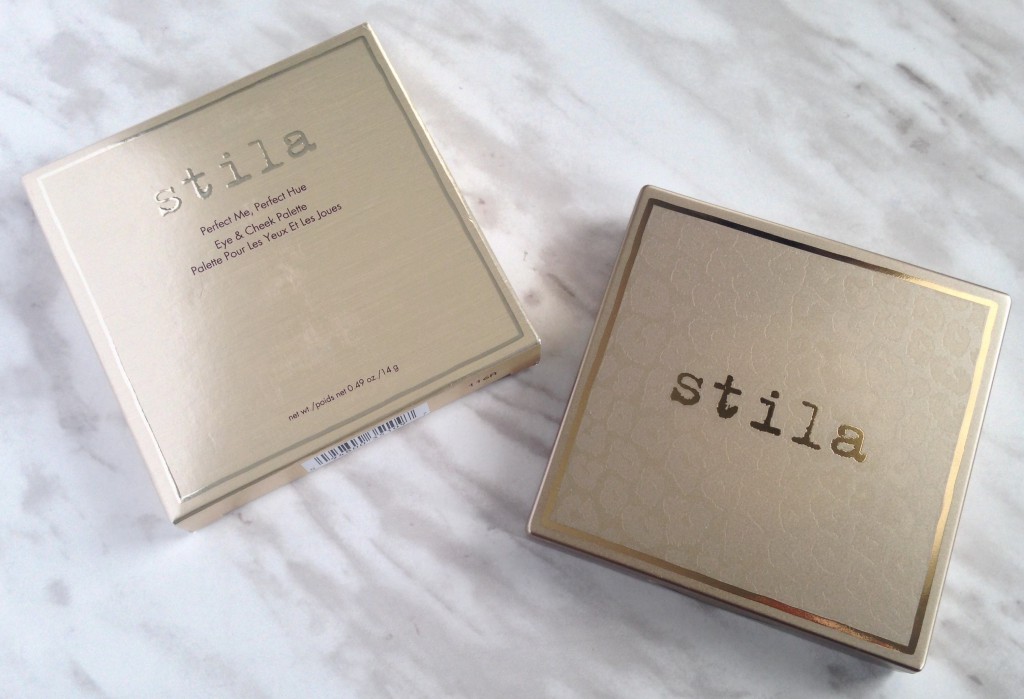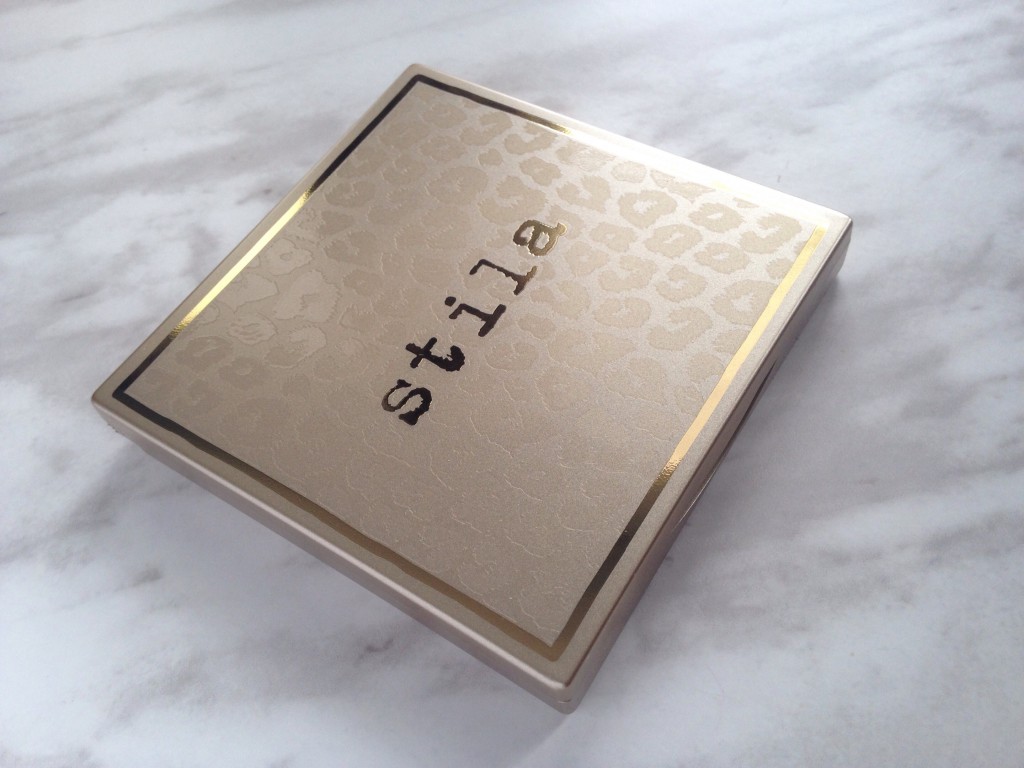 Stila Perfect Me Perfect Hue Eye & Cheek Palette, is a 5 eyeshadow, 2 blush colour palette. Available in four variations, designed for Fair/Light, Light/Medium, Medium/Tan and Tan/Deep complexions. But the beauty of makeup is there are no rules. Stila mentions that when creating a natural look for the daytime, reach for the palette intended for your skintone. If you're looking to create a nighttime look then pick one of the palettes for a deeper complexion.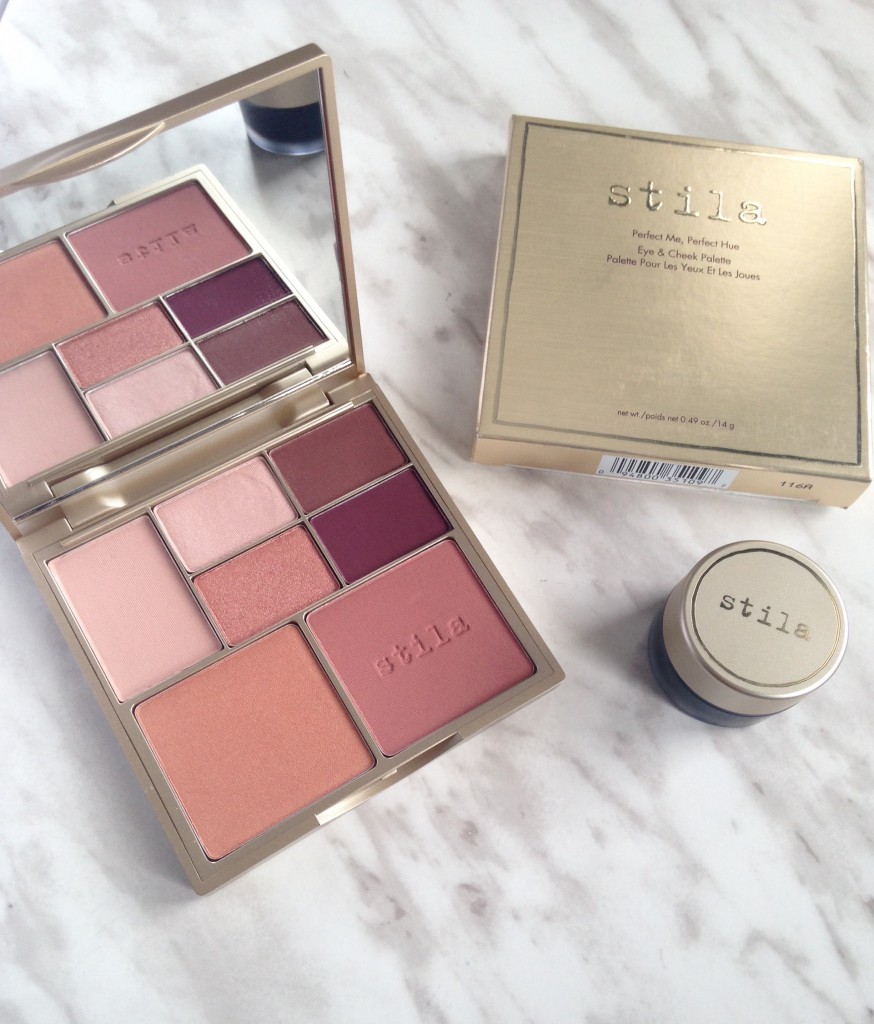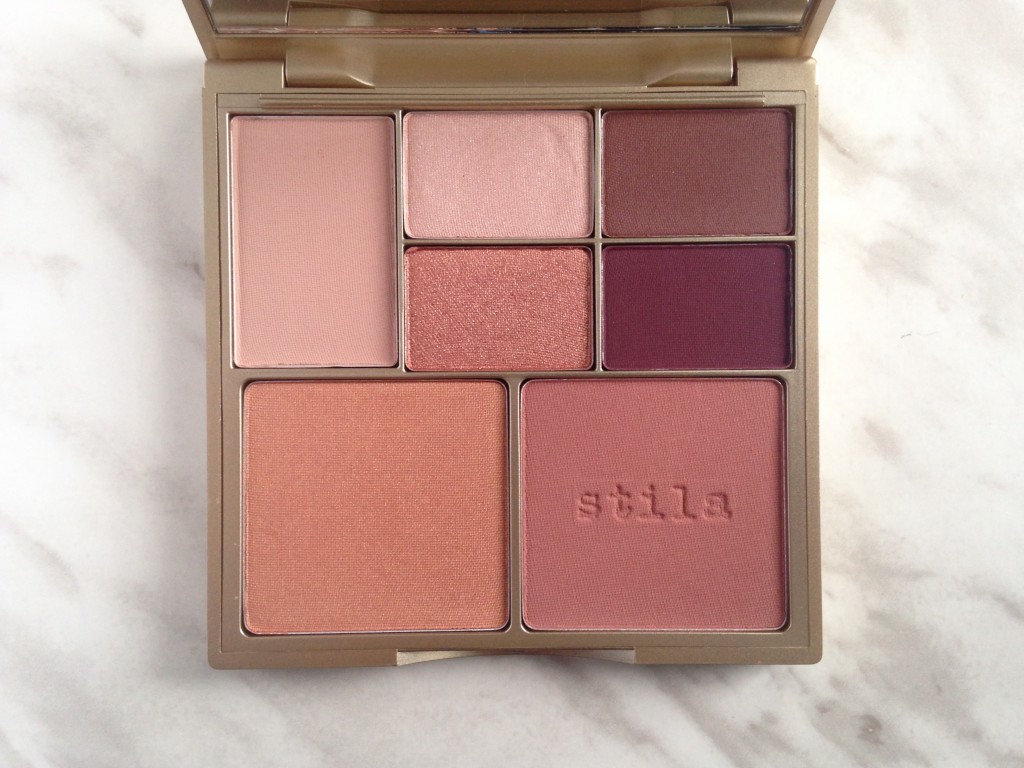 I picked the Stila Perfect Me, Perfect Hue Eye & Cheek Palette in Medium/Tan. It comes packaged in Stila's signature reflective gold packaging and the palette has a neat snake skin/leopard pattern on its cover. Inside there are 5 shadows, 2 blushes and a large mirror. There is no compact makeup brush which I don't mind at all and instead the colours go end to end and the sizes are quite generous. The largest pan (from the eyeshadows) houses the base shadow, which I love that brands are doing now because those are the shades you run out of first.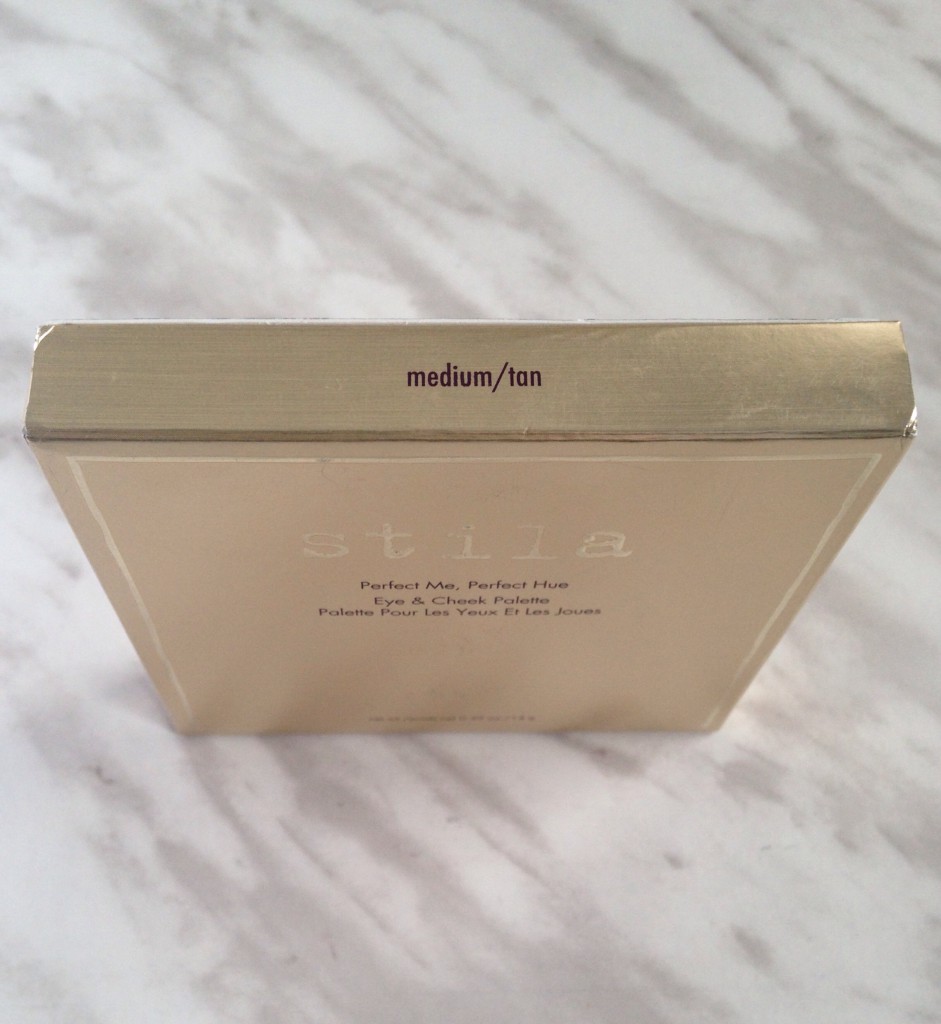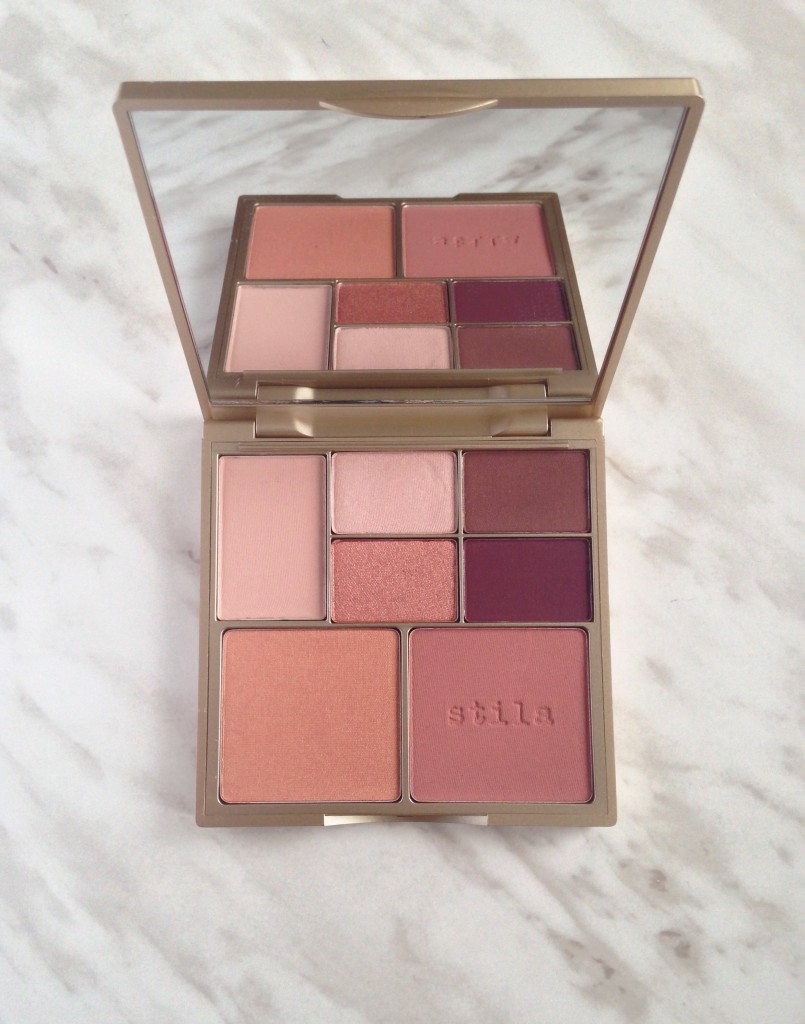 The back of the palette names each of the shades, with it's uses.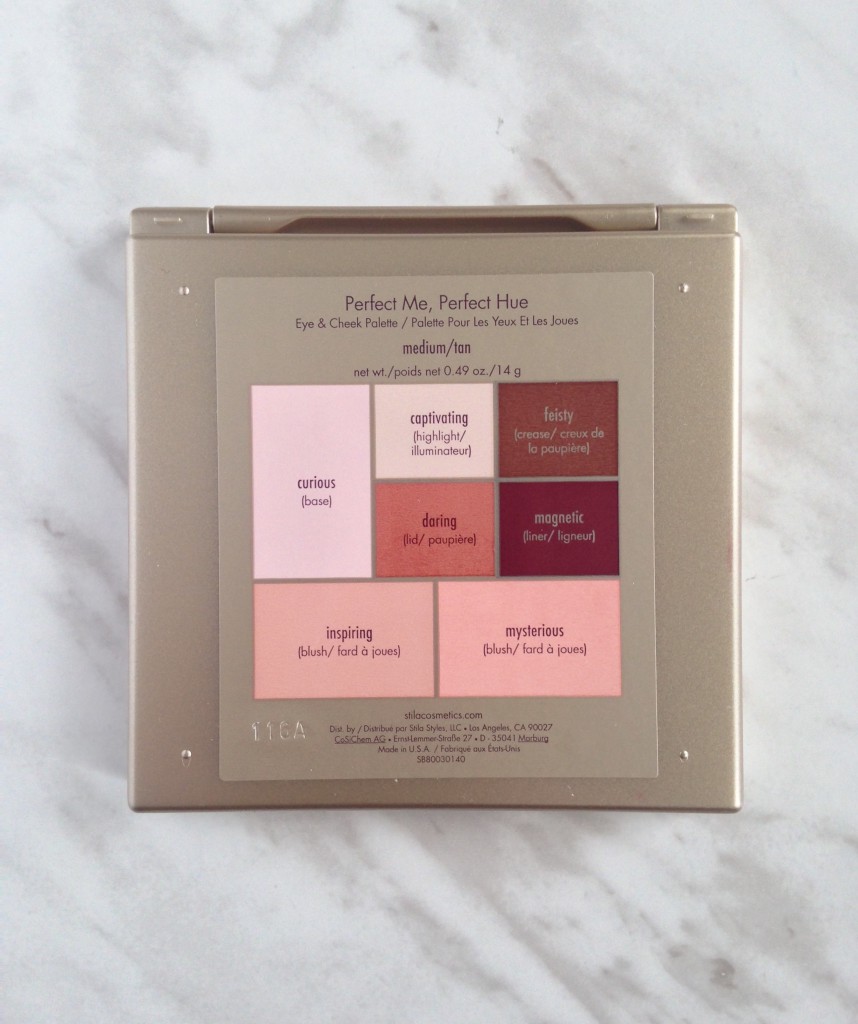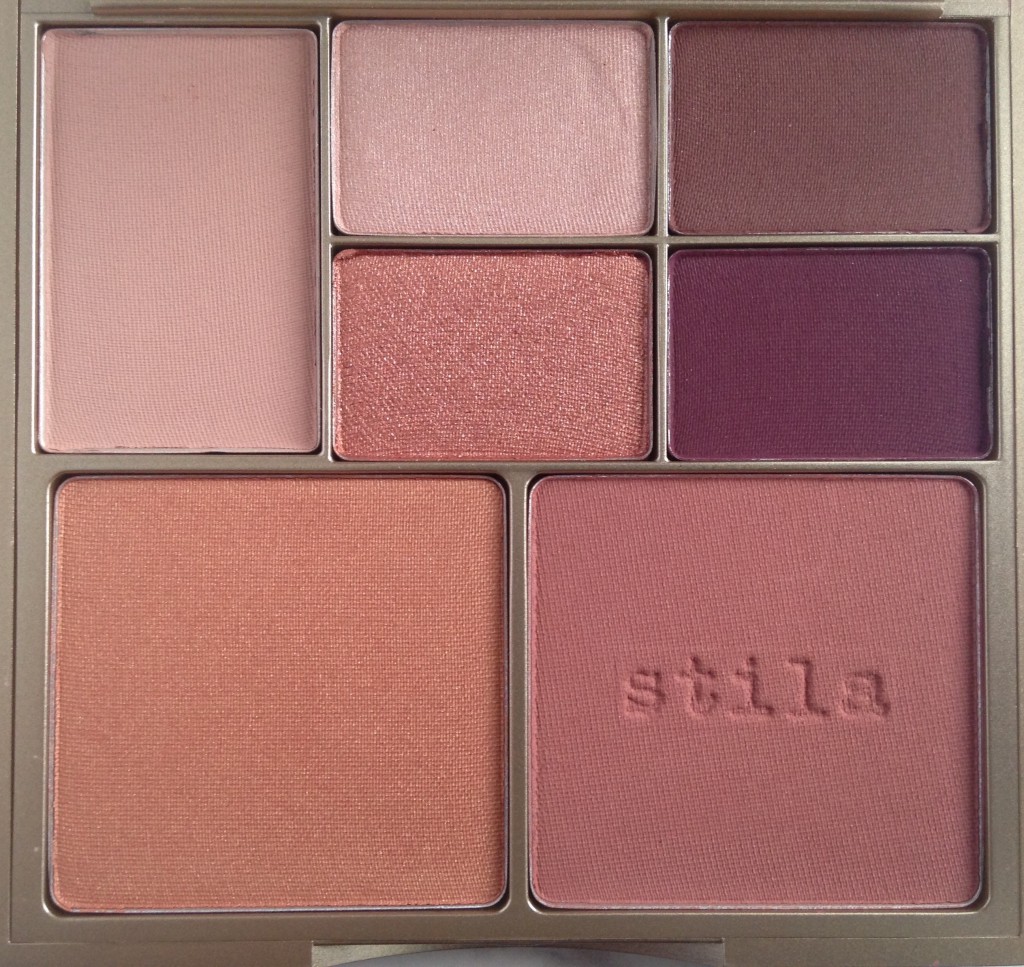 The shades in the Medium/Tan Palette include:
Eyeshadows:
Curious (soft nude)
Captivating (neutral champagne)
Daring (deep rose with gold pearl)
Feisty (midtone red brown)
Magnetic (deep plum)
Blush:
Inspiring (coral brown)
Mysterious (neutral peach)(L-R: Inspiring, Mysterious, Magnetic, Feisty, Daring, Captivating, Curious)
I asboultely LOVE the colour selection. All the shades are heavily pigmented and so, so silky to the touch. The powders are triple-milled with mica and you can definitely feel it in the texture. The matte shades apply smoothly and don't appear dry. Both blushes are absolutely beautiful on the ski. The shade 'Inspiring' warms up the skin very nicely, wherease 'Mysterious' is ideal for more full face makeup looks. The 2 blush shades also do double duty as eye shadows.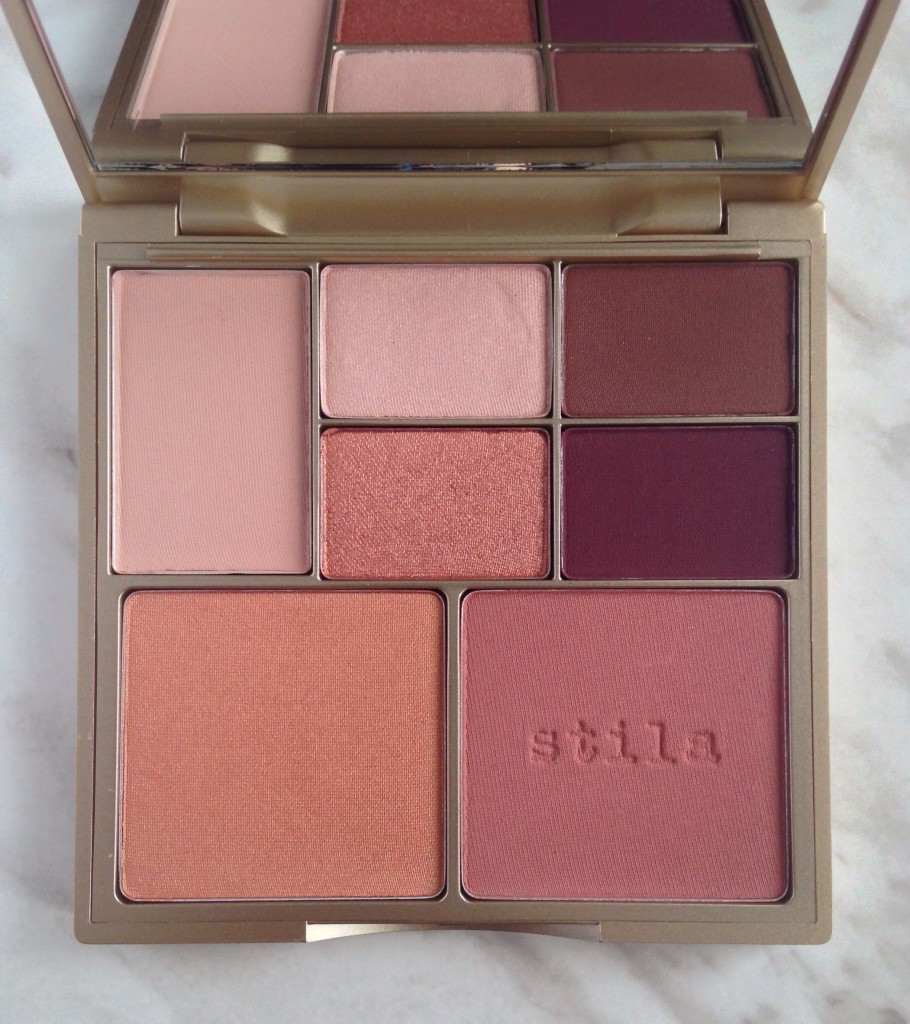 Although each palette is intended for a specific skin tone. Each of the shades are quite versatile and are flattering on all complexions. Beautiful golds, corals, pinks, browns and more can be used to create countless looks. The Perfect Me, Perfect Hue palette has the perfect balance between everyday shades, like all over bases. As well as metallic sheen shadows and deep shades for darker eye looks. I can see myself using each and every shade and that's the most important factor for me when picking a palette.
Stila Perfect Me, Perfect Hue Eye & Cheek Palette will retail for $51, and is available at Shoppers Drug Mart, Murale and beautyboutique.ca MAY, 2016. 🙂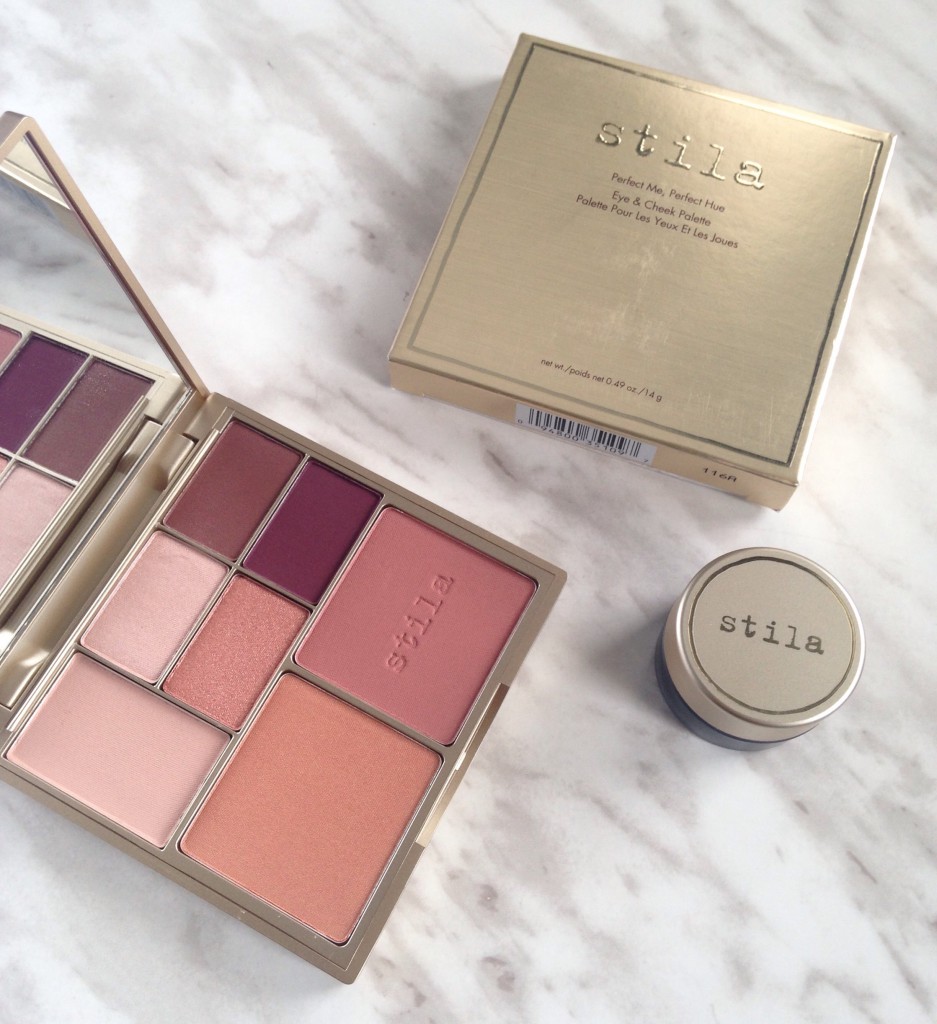 I would love to know your thoughts on the palette! 🙂
Aishwarya