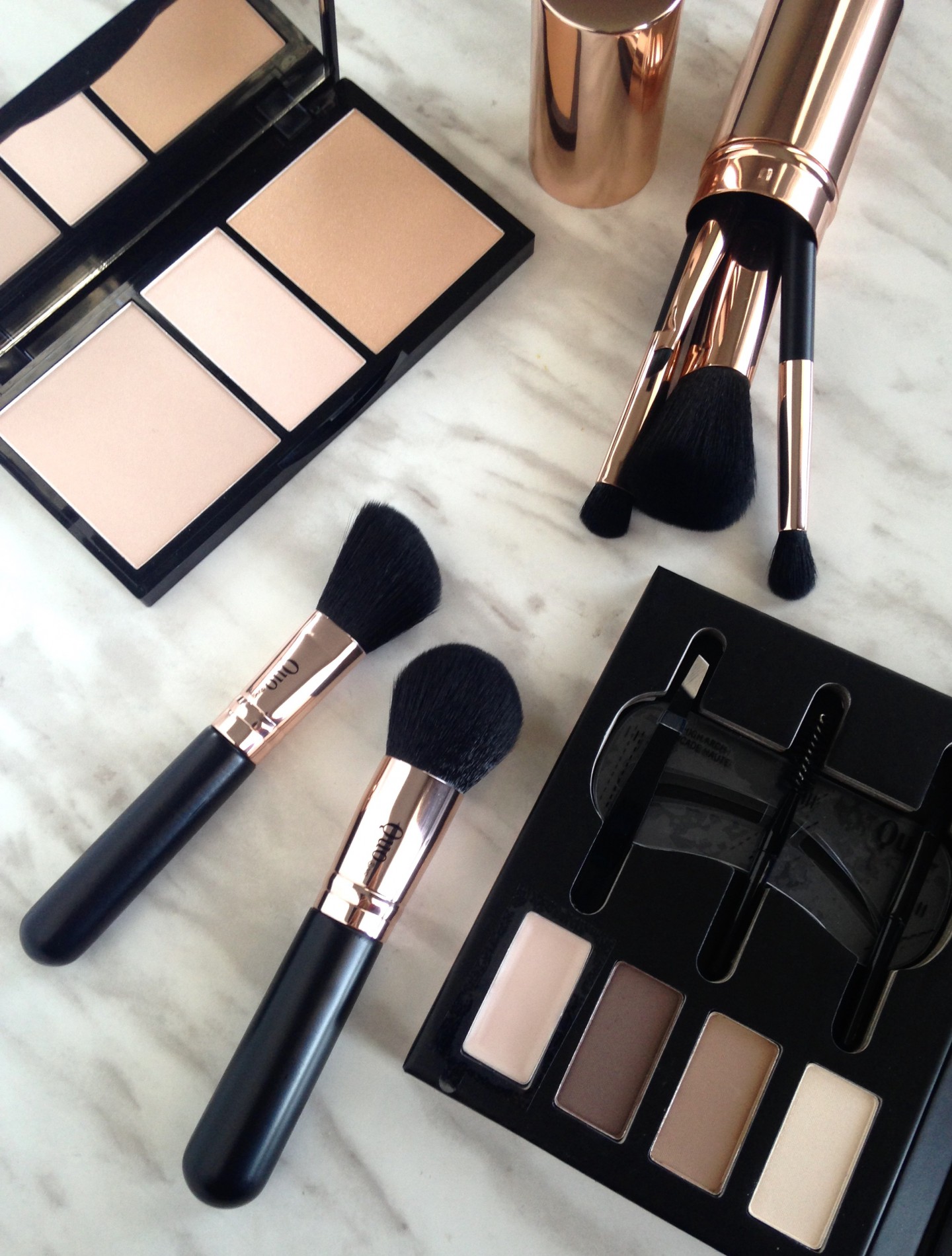 One of my favourite things to purchase during the Holiday season are gift sets (of all kinds). Like products are beautifully arranged together at even better prices! Holiday Collections bring together old and new products and you always end up getting more than you paid for! Today, I wanted to share a look into Quo Cosmetics 2016 Holiday Collection! The collection features 27 sets!!
Quo Cosmetics is a brand available exclusively at Shoppers Drug Mart. Their sets this year cover everything from stocking stuffers to deluxe makeup sets.
All of their packaging is super festive and the colour theme carries over to the actual packaging of the product as well.
Quo Luxury Lipstick Wardrobe: $30 This set comes with four lipsticks encased in gold tubes. The lipsticks shades are Orchid, Fig, Creme and Rasberry Red. They all have matte finishes with a nice amount of pigmentation. Creme is a nude shade, Orchid is a light pink shade, Fig is a rosey shade and Rasberry Red is a bright red shade. The formula is quite moisturizing and gives the matte lipsticks a comfortable wear.
Quo Brow Beauty Eyebrow Kit: $20
An eyebrow kit suitable for both newbies and those who want to cut down the time that it takes to do your brows. The kit contains instructions, two brow shades, highlight, brow wax, mirror, tweezers, eyebrow brush, brow spooli and stencils.
Quo Soft Focus Highlighting Palette: $30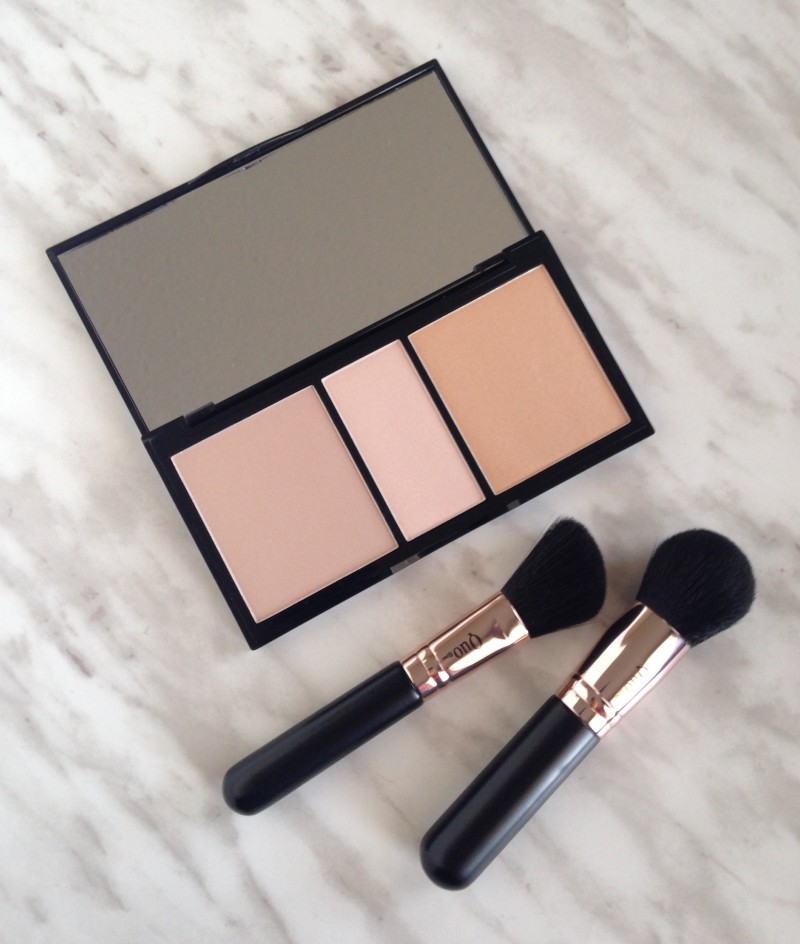 The highlighting palette contains three highlighters and two brushes. The three shades consist of a neutral share, a pearlescent shade and one with a soft, warm glow. Each of the products blend seamlessly and have a great amount of pigmentation.
Quo Hidden Treasures Cosmetic Crackers: $18

The most eye catching set from this collection has to be the Hidden Treasures Cosmetic Crackers! They make for perfect stocking stuffers! The set contains three crackers, each containing an eye shadow duo and mini lip gloss. The eye shadow duos contain one light and one dark shade. It has medium pigmentation with a finely milled consistency. The glosses are sheer, neutral shades that will compliment many complexions.
Quo Ready-Set Travel Brush Set: $17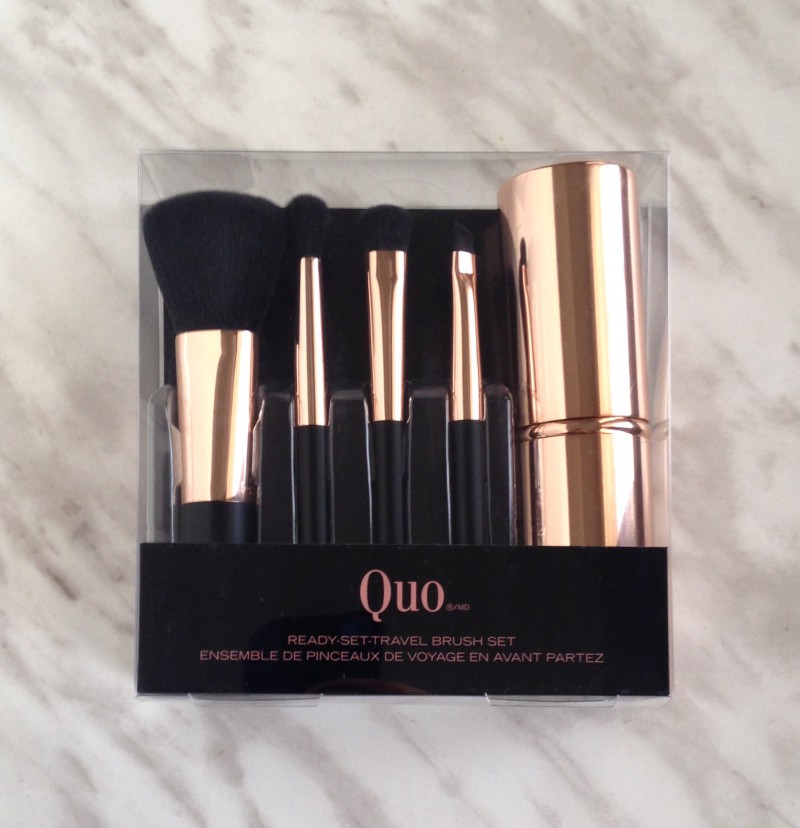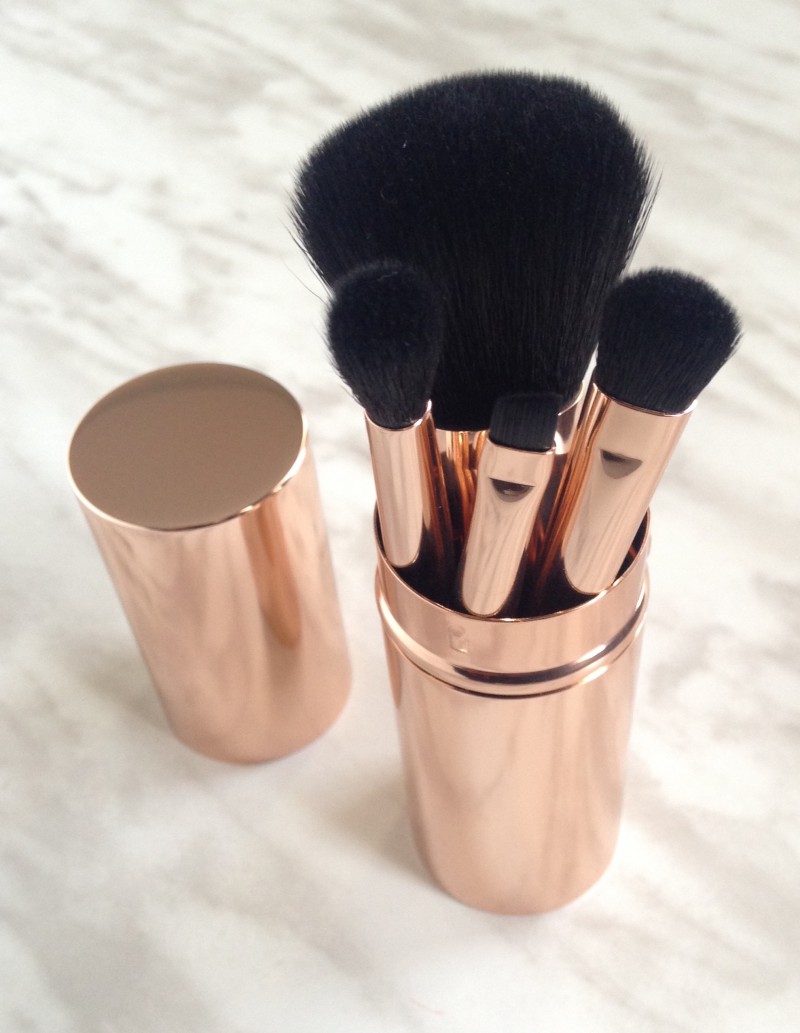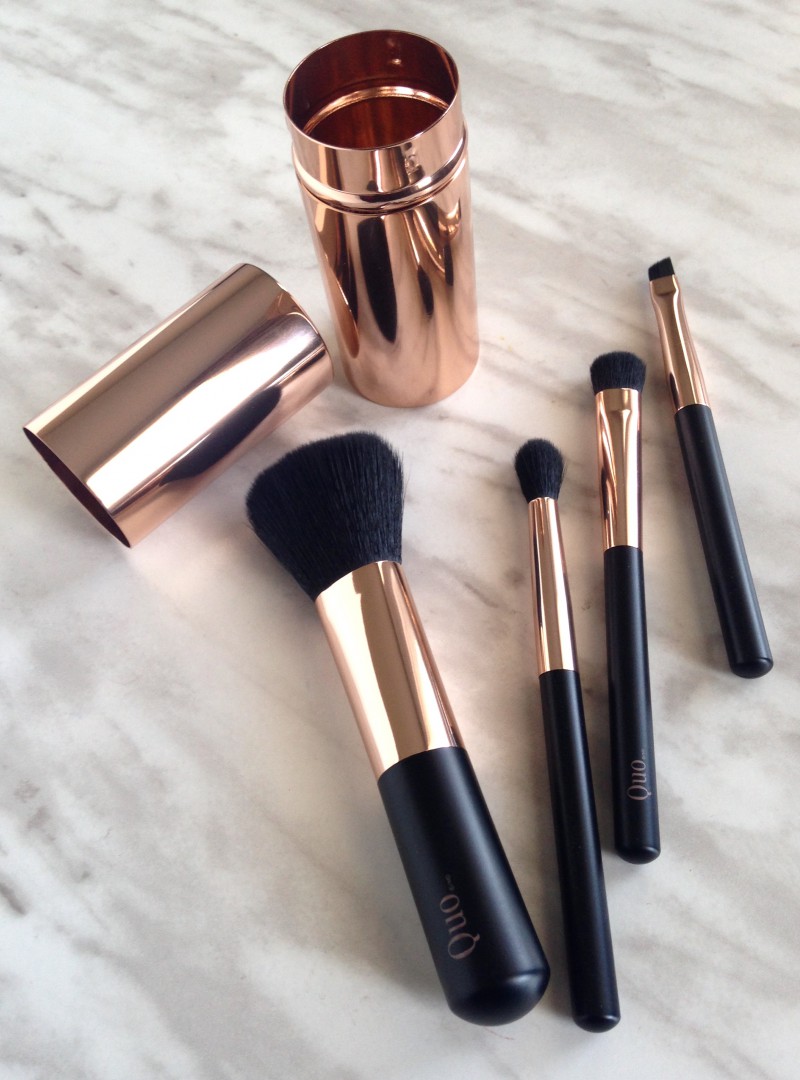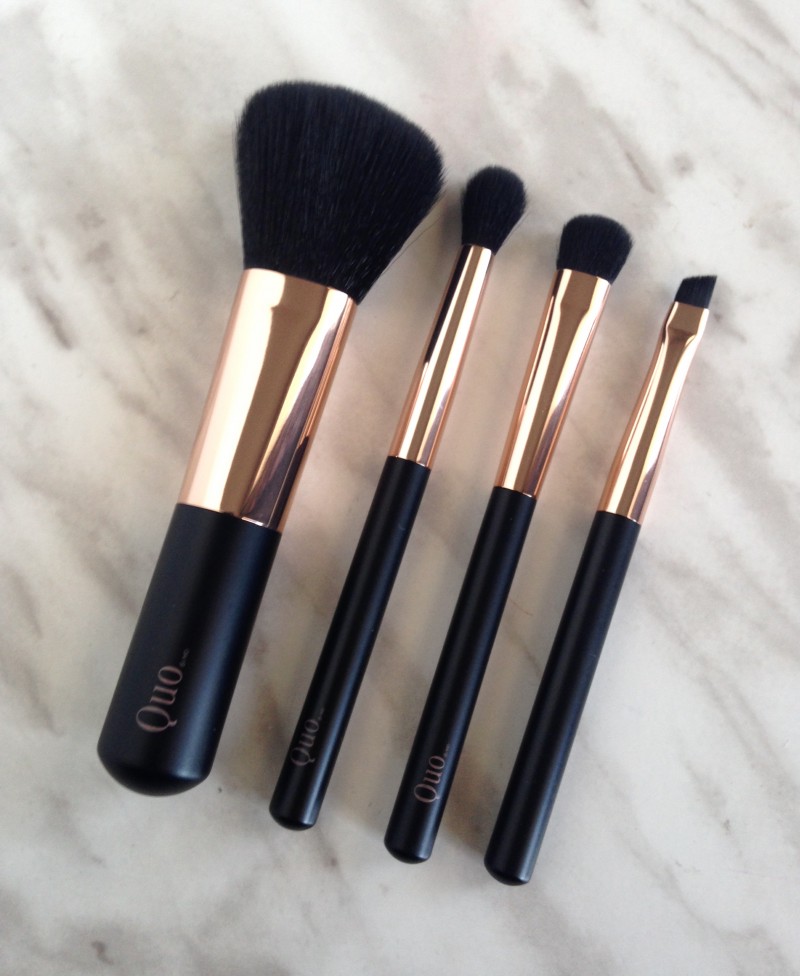 This travel size brush set comes encased in a gorgeous rose gold tin. The brush handles are made from the same rose gold tin. The brushes consist of a powder brush, all over shadow brush, crease brush and liner brush. Cute and travel friendly!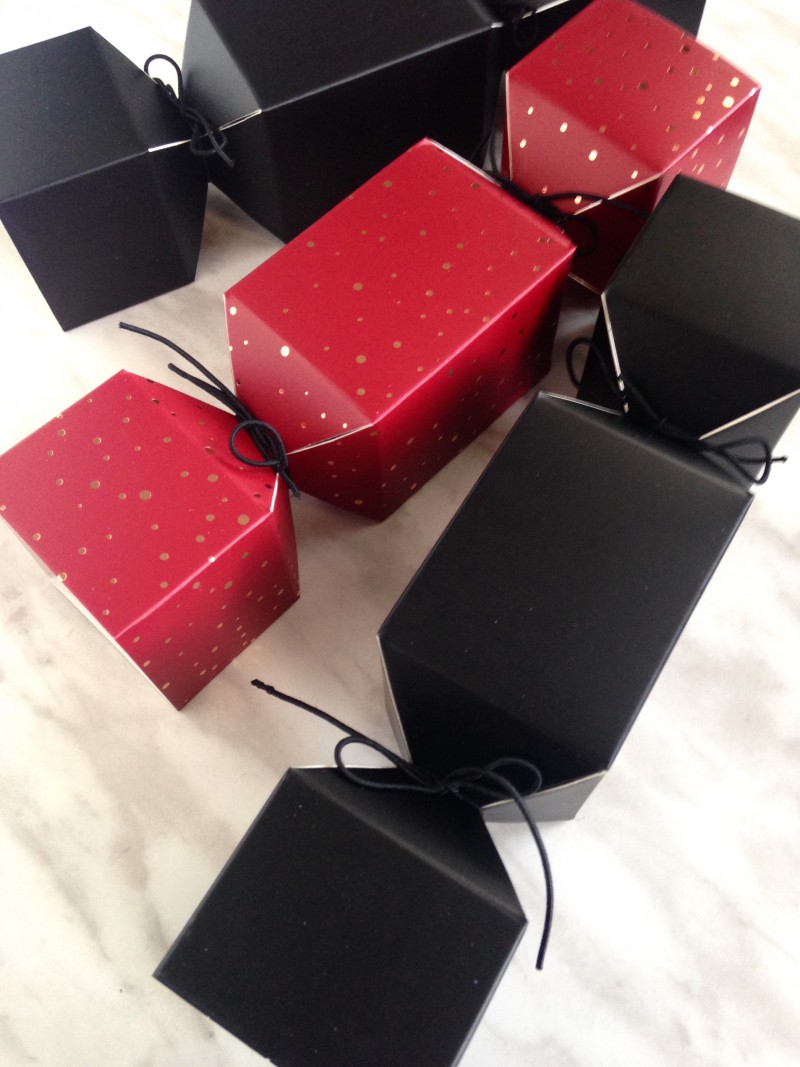 I hope this post helped give you some gift ideas for beauty lovers on your list. The Quo Cosmetics 2016 holiday collection can be purchased from Shoppers Drug Mart!
Happy Shopping! 🙂