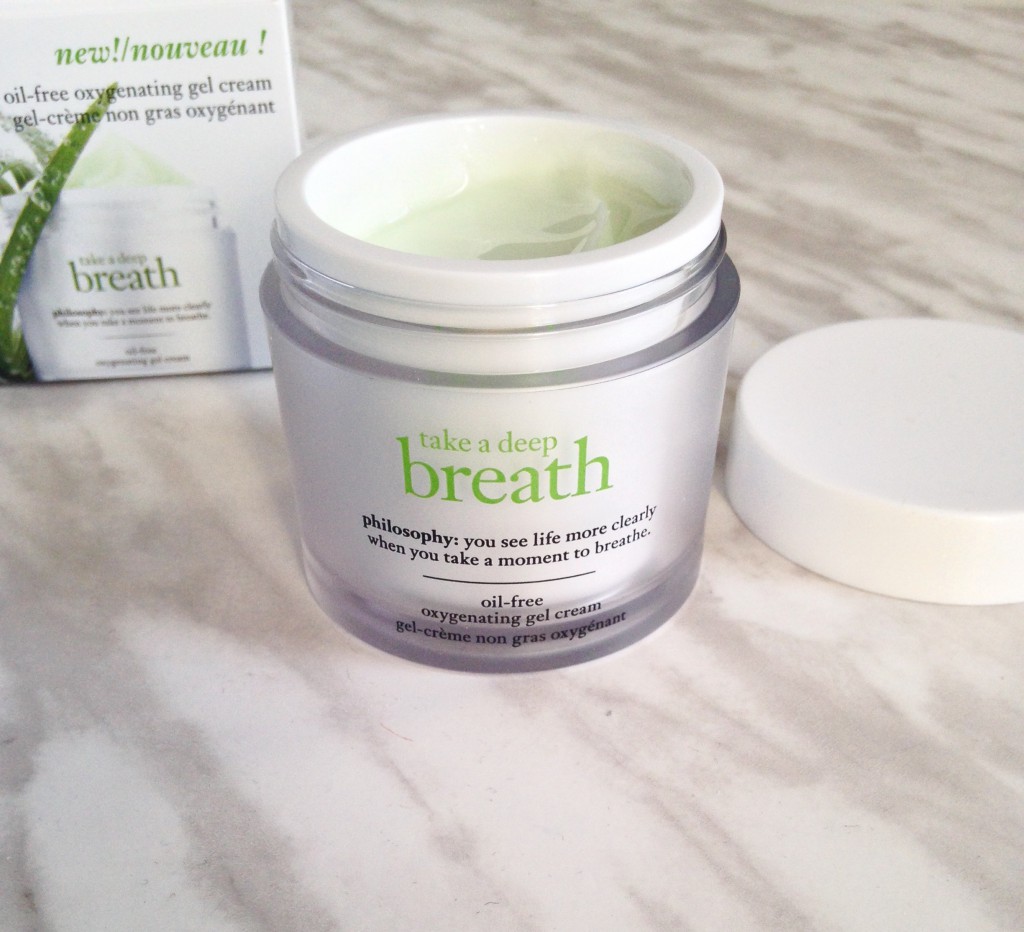 Finding the right moisturizer for my dry skin that won't melt off my face in the Summertime, is quite exciting. Hence, why I am sharing a duo I have been using for quite some time now. It is the Philosophy Take A Deep Breath Oil-free Oxygenating Gel Cream and Oxygenating Eye Gel Cream.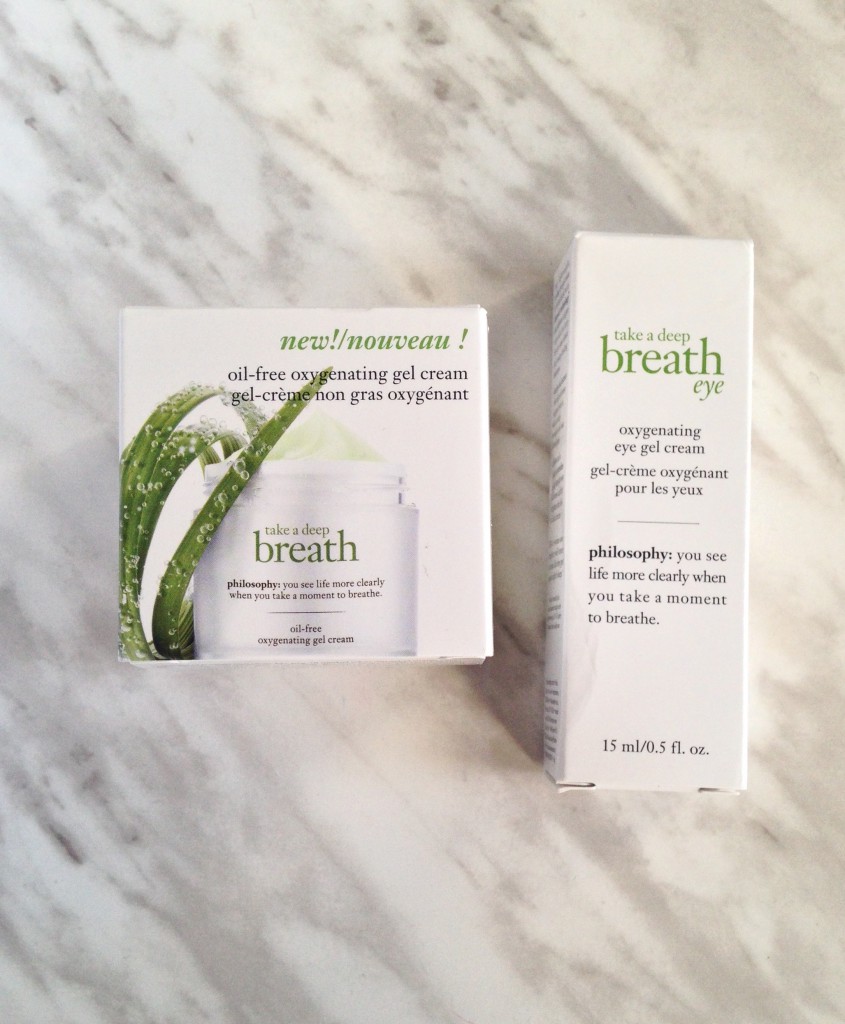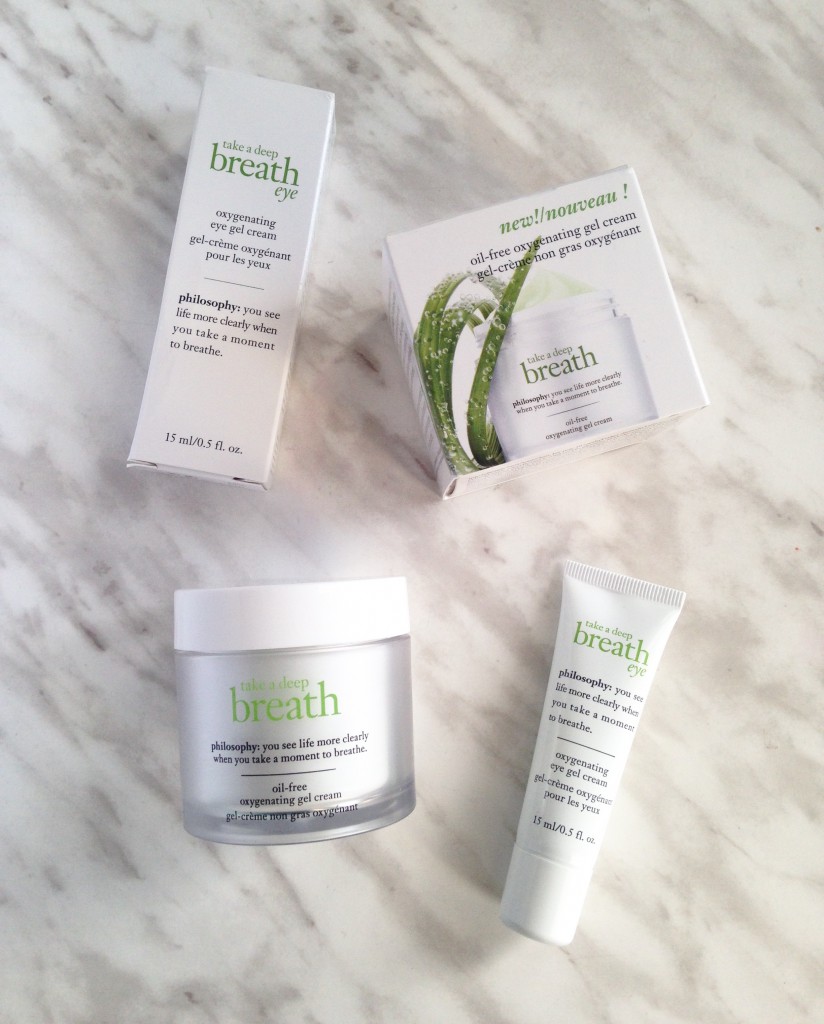 In general, the term gel moisturizer is much more appealing to me than cream. Even though I have dry skin, creams can feel heavy and just unpleasant under the sun. Whereas gels soak readily into the skin and are weightless, which is preferred especially if you're wearing makeup.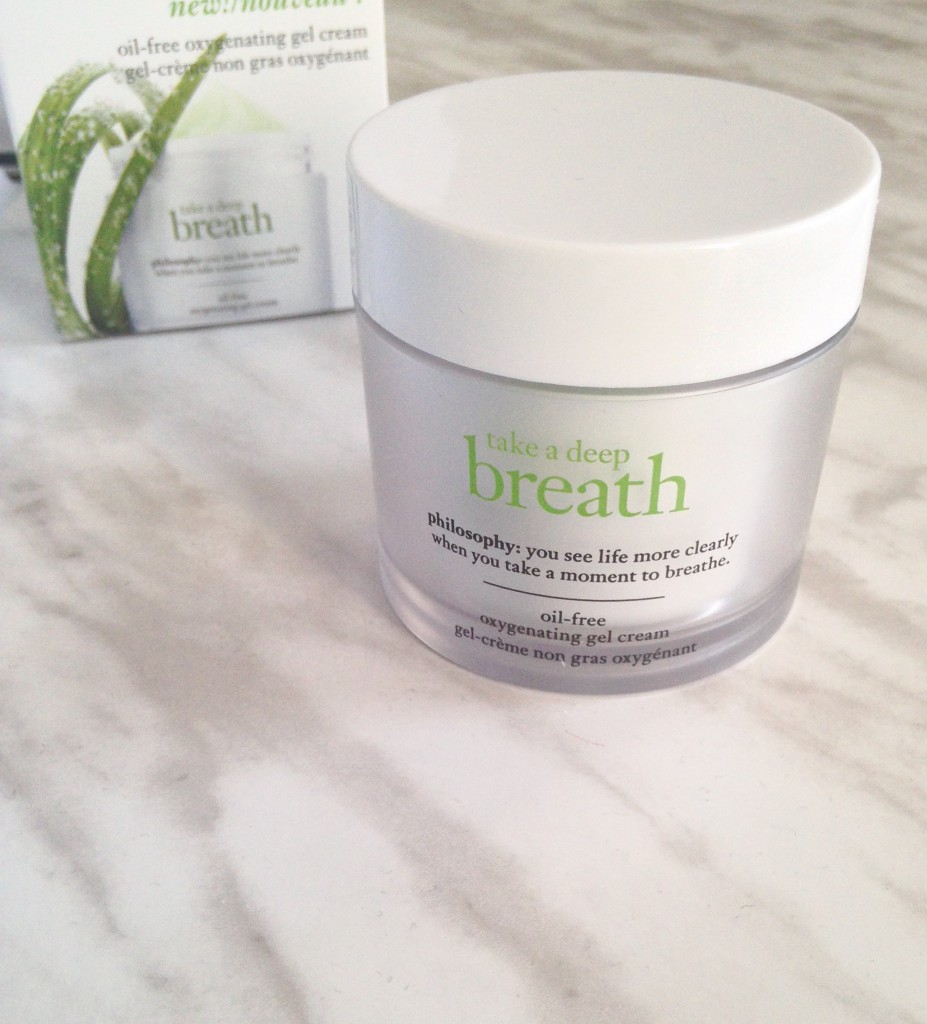 Phiosophy's oil-free oxygenating gel cream is a gel consistency which has a light mint tint to it. It is definitely a hybrid between a cream and a gel. comes in a 10 oz jar. The formula contains anti-oxidants and an anti-pollution complex. The complex is composed of barley leaf extract, green tea, pongamiazad, bitter orange peel, angelica and green coffee. It has a light, refreshing scent.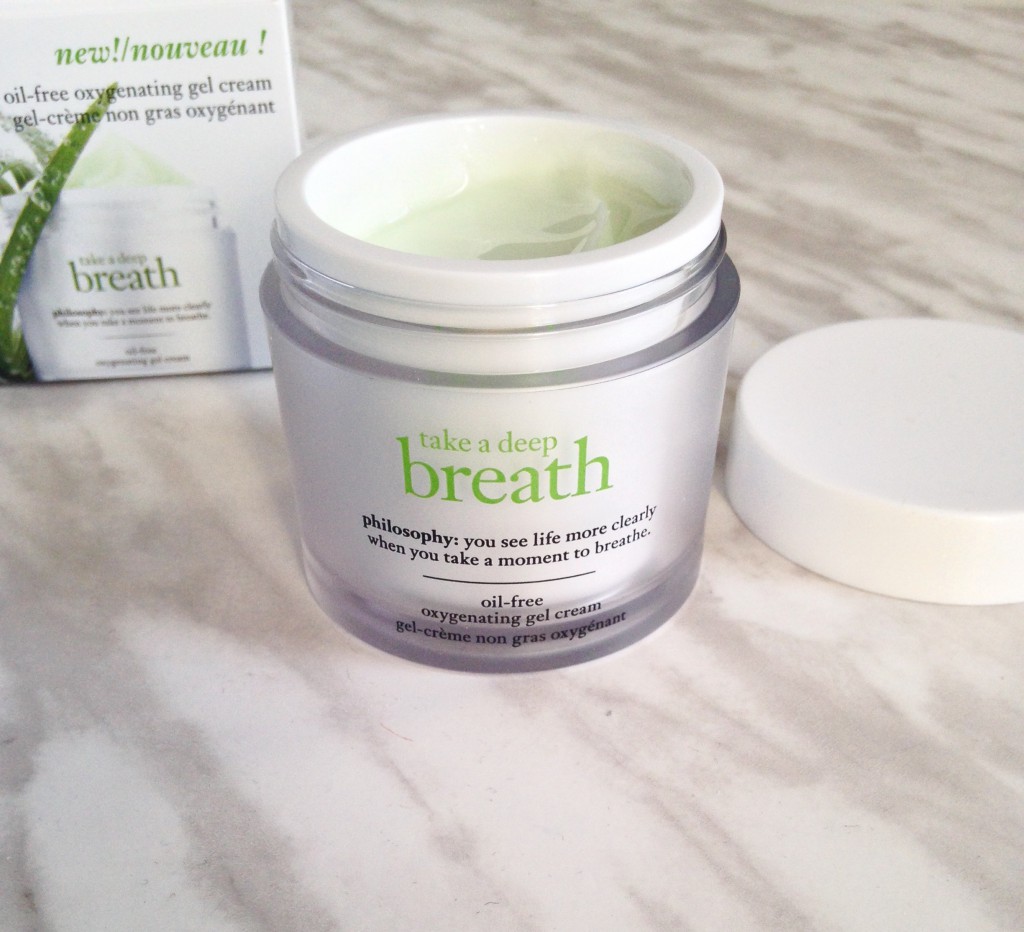 Skin looks refreshed and radiant, instantly. As well as noticeably lifted/firmer. I don't see any dry spots on my skin and have been told by many that they see a difference in the appearance in my skin.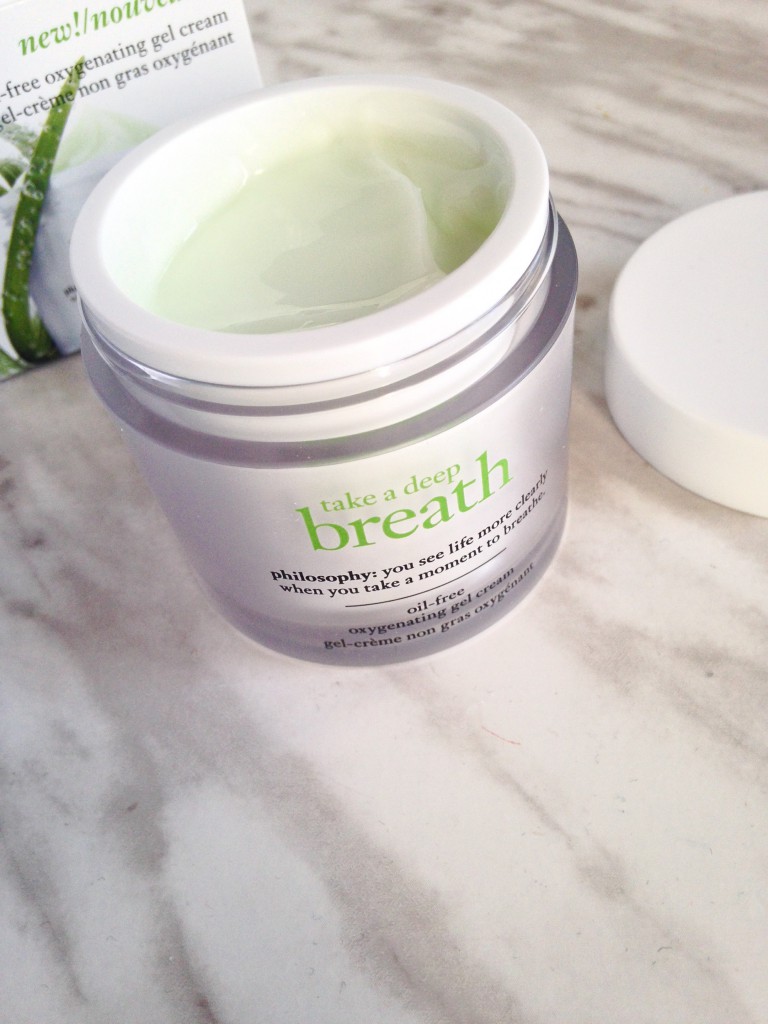 I highly recommend it to anyone looking for a lightweight moisturizer.
Philosophy's oxygenating eye gel cream combines all the goodness of the gel cream with caffeine, peptides and botanical extracts.Which help to reduce puffiness and dark circles making the skin around the eyes look well rested and hydrated.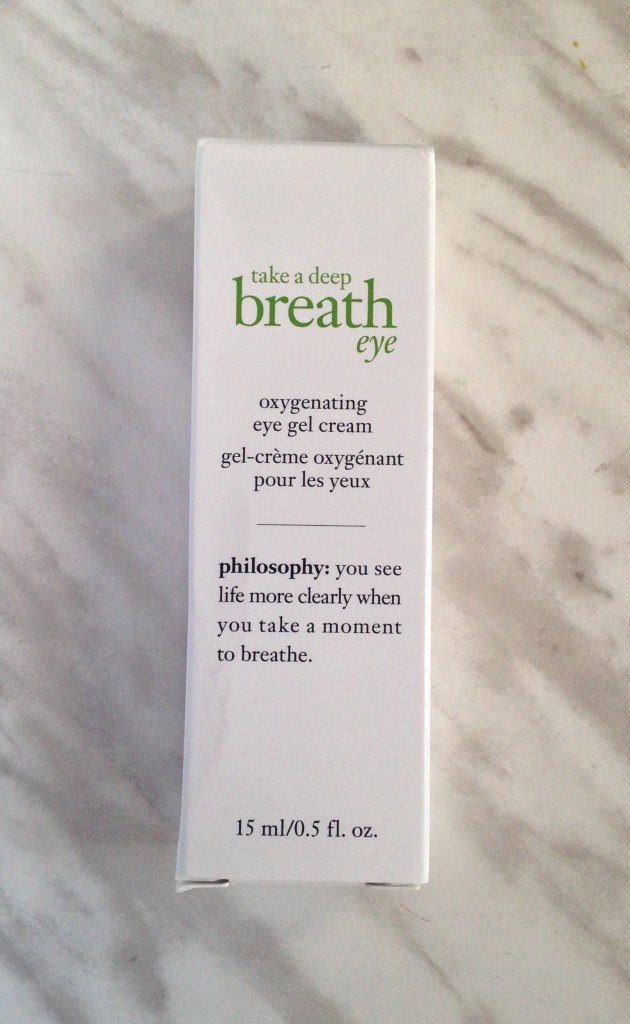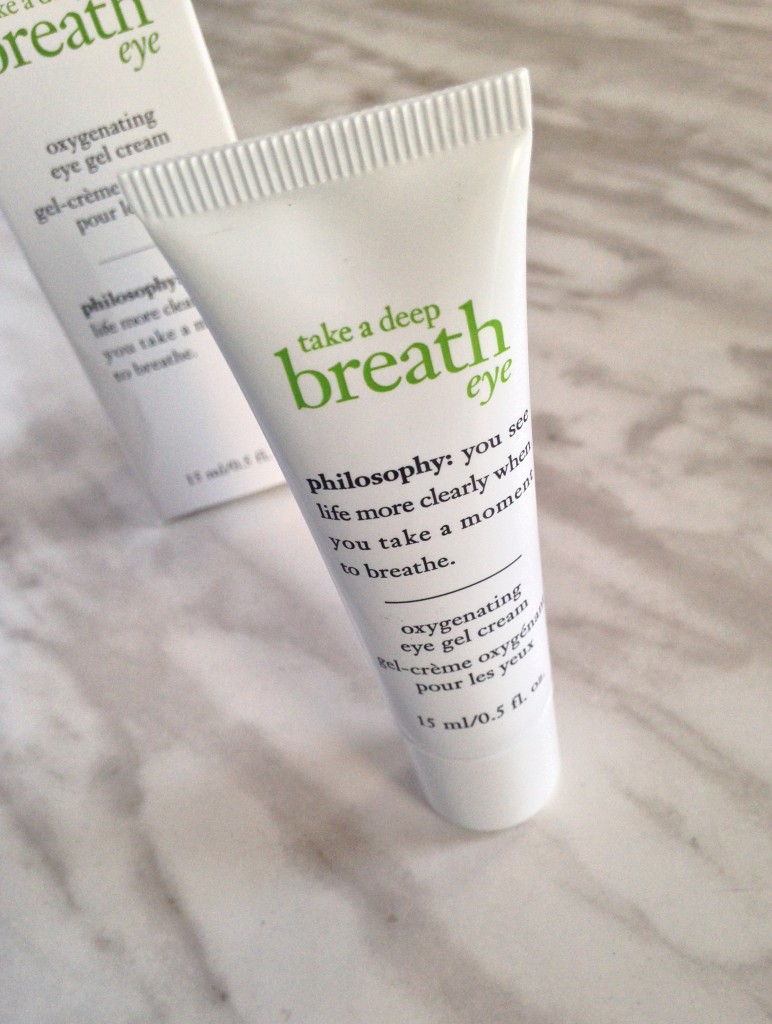 The Eye gel cream has the same lightweight formula but slightly thicker consistency. It provides a cooling sensation that rejuvenates the skin and truly my favourite part of my skincare regime.
After applying it to my skin, I've noticed that dark, dull skin under the eyes appear more supple.
I really enjoyed the Take A Deep Breath range for its light formula that is packed with immense amounts of hydration.
The Oxygenating Eye Gel Cream ($52) and Oil-Free Oxygenating Gel Cream ($49) can be purchased from Sephora.
I would love to know if you have tried any of these products!  🙂
Aishwarya