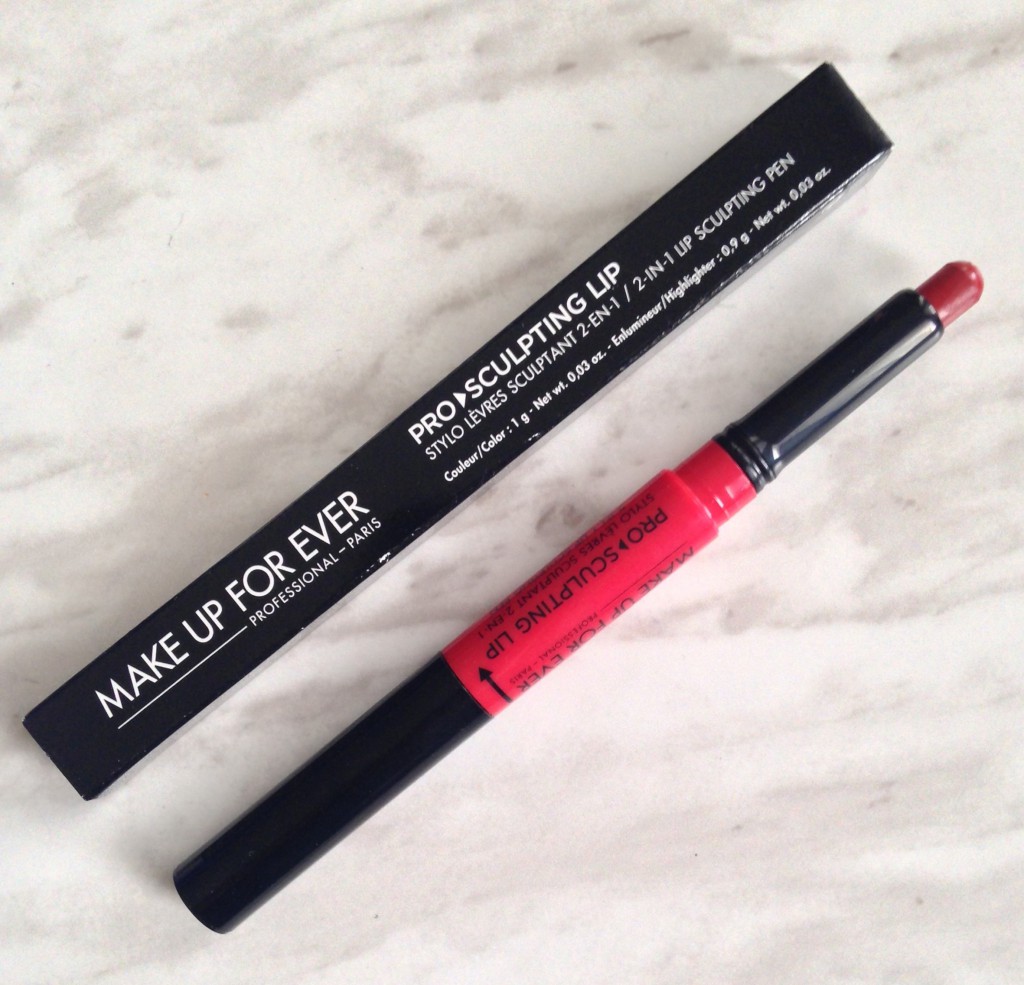 Make Up For Ever's Pro Sculpting line has helped me heighten my contouring skills and taught me how to give my brows a a lifted look. Now with Make Up For Ever Pro Sculpting Lip, I'm learning to sculpt my lips.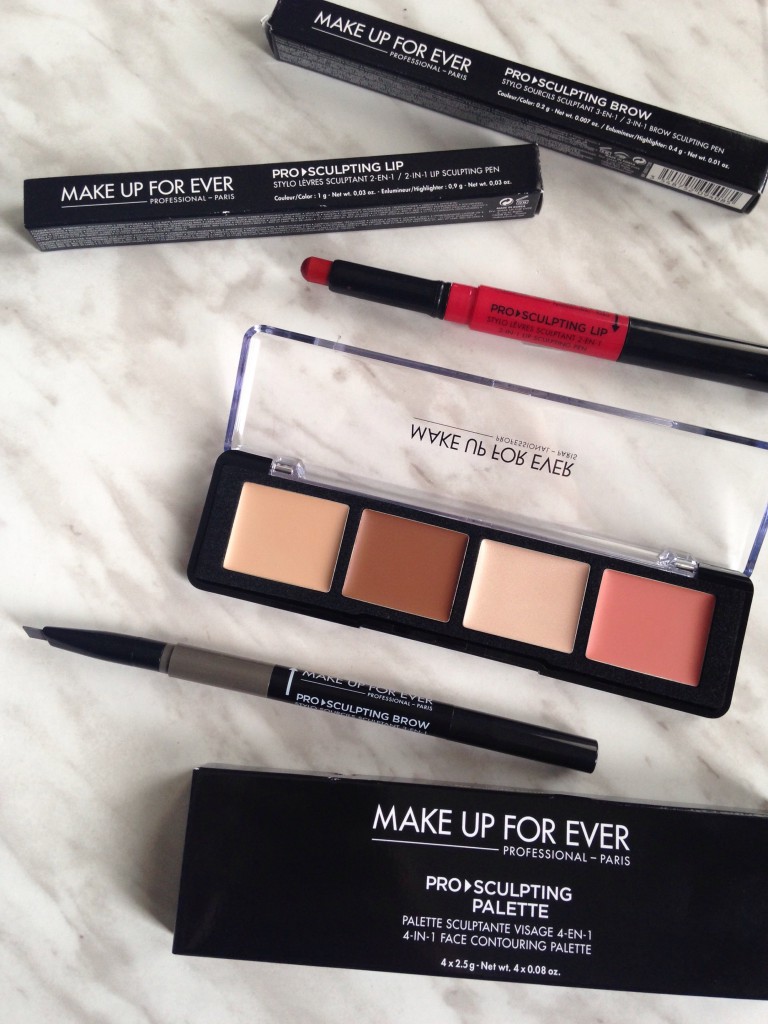 The Pro Sculpting range uses lights and shadows to contour and sculpt your face, lips and brows. The 2-in-1 Lip Sculpting Pen is available in 4 shades, I tried out the shade 40 Carmine Red, which is an orange based red.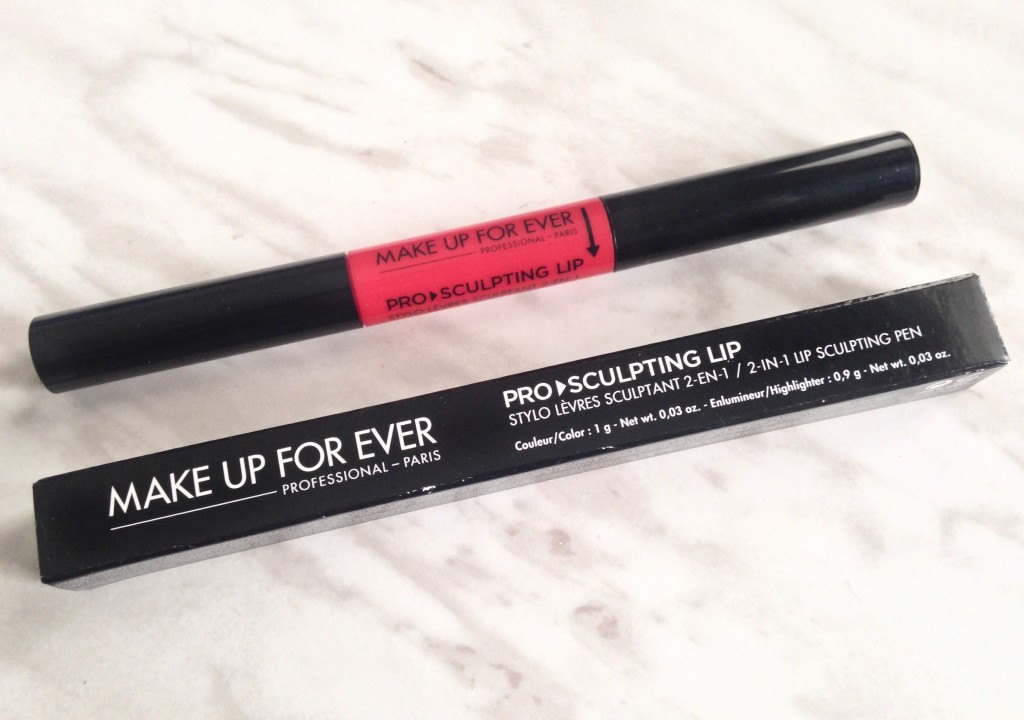 The lip product is dual ended, with a retractable lipstick on one end and a highlight sponge applicator on the opposite end. The lipstick is an opaque shade with a semi-matte finish. The lipstick has a very smooth application but call me difficult but I have a hard time applying lipstick with a rounded tip. I don't mind the extra step of using a lip liner, especially when I'm wearing a bold red shade, to ensure clean application. The Lip Sculpting Pen is long wearing.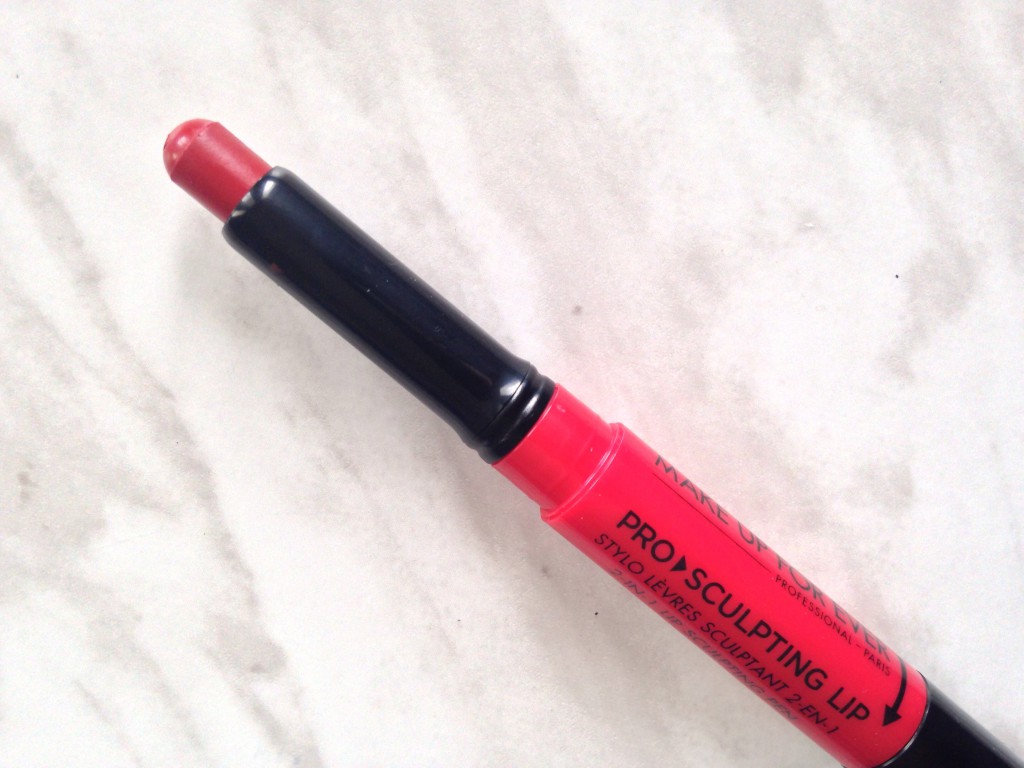 The sponge tip dispenses a beautiful champagne shade highlighter that contains pearl pigments. This highlighter can be added to your lips to create a variety of looks. It can be added to the center of your lips, to create an ombre effect/create the look of a fuller pout. When it is added to your cupid's bow, it draws attention to your top lip. I personally love applying it to my cupid's bow to compensate for the fact that my lower lip is fuller than my top.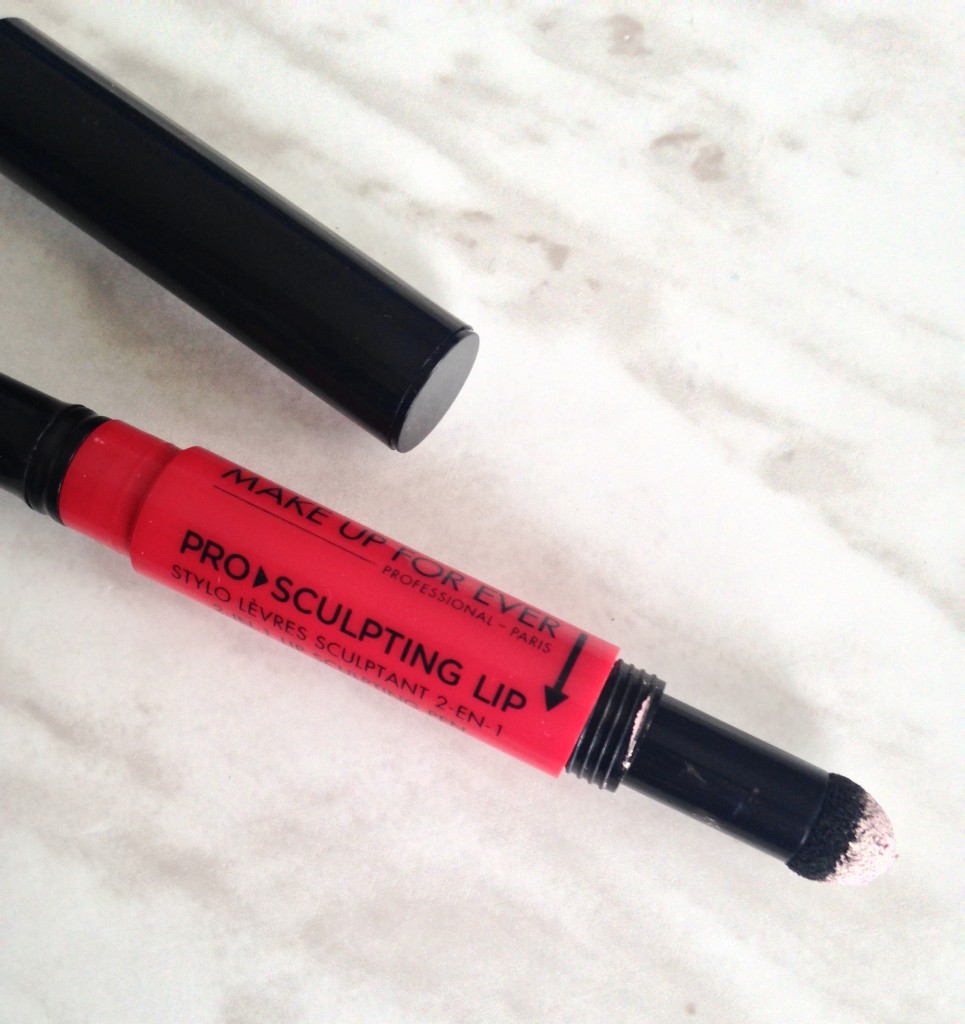 If you're using the sponge applicator to blend in the product, cleaning it off will ensure that lipstick doesn't enter into the lid which contains the highlighter powder. If you want to intensify the highlight, simply reinsert the sponge into the lid and apply.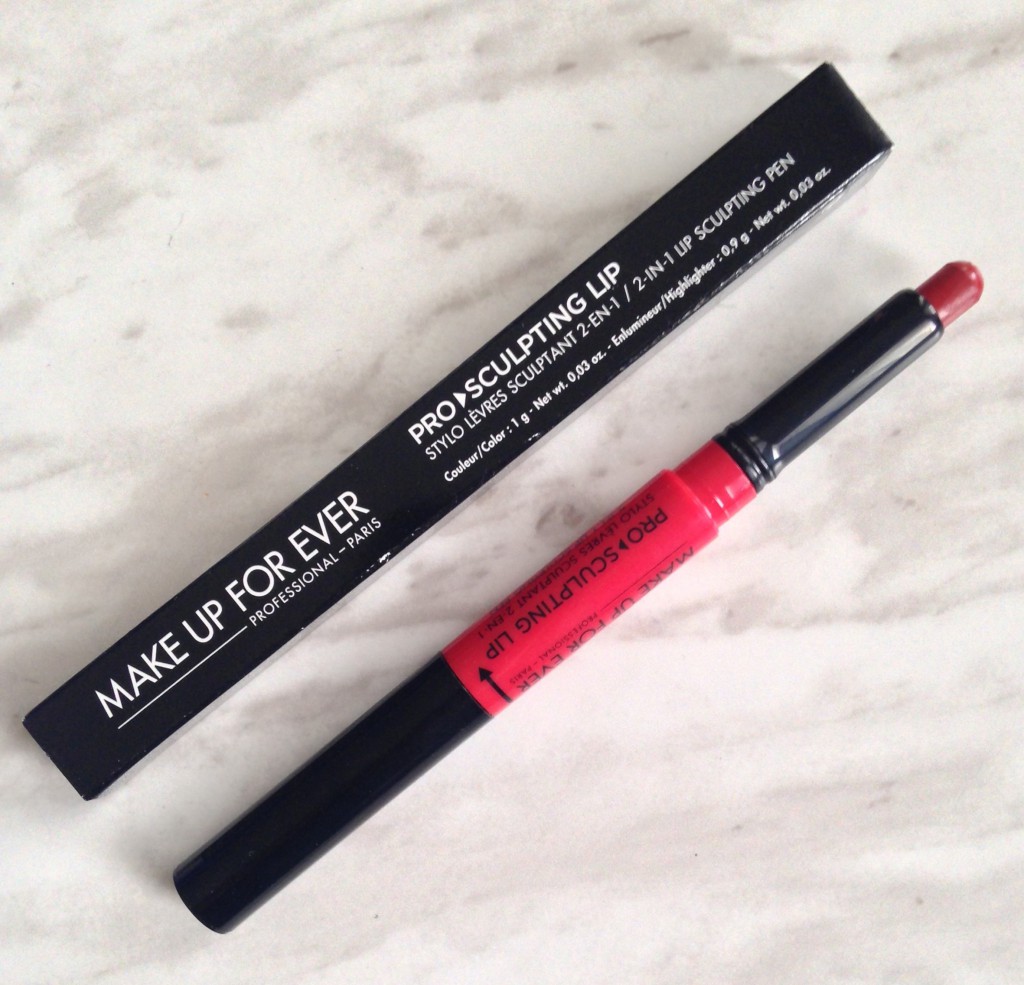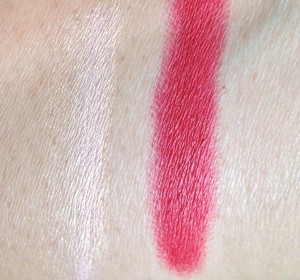 I really like the pigment of this product and the idea behind adding a highlighter on the opposite end. It really cuts out the work of having to look for a highlight product that goes well with the lipstick shade. I am definitely going to try out the gorgeous Rust & Rosewood shades for everyday looks.
The Pro Sculpting Lip retails for $32 and can be purchased from Sephora. 🙂
Aishwarya