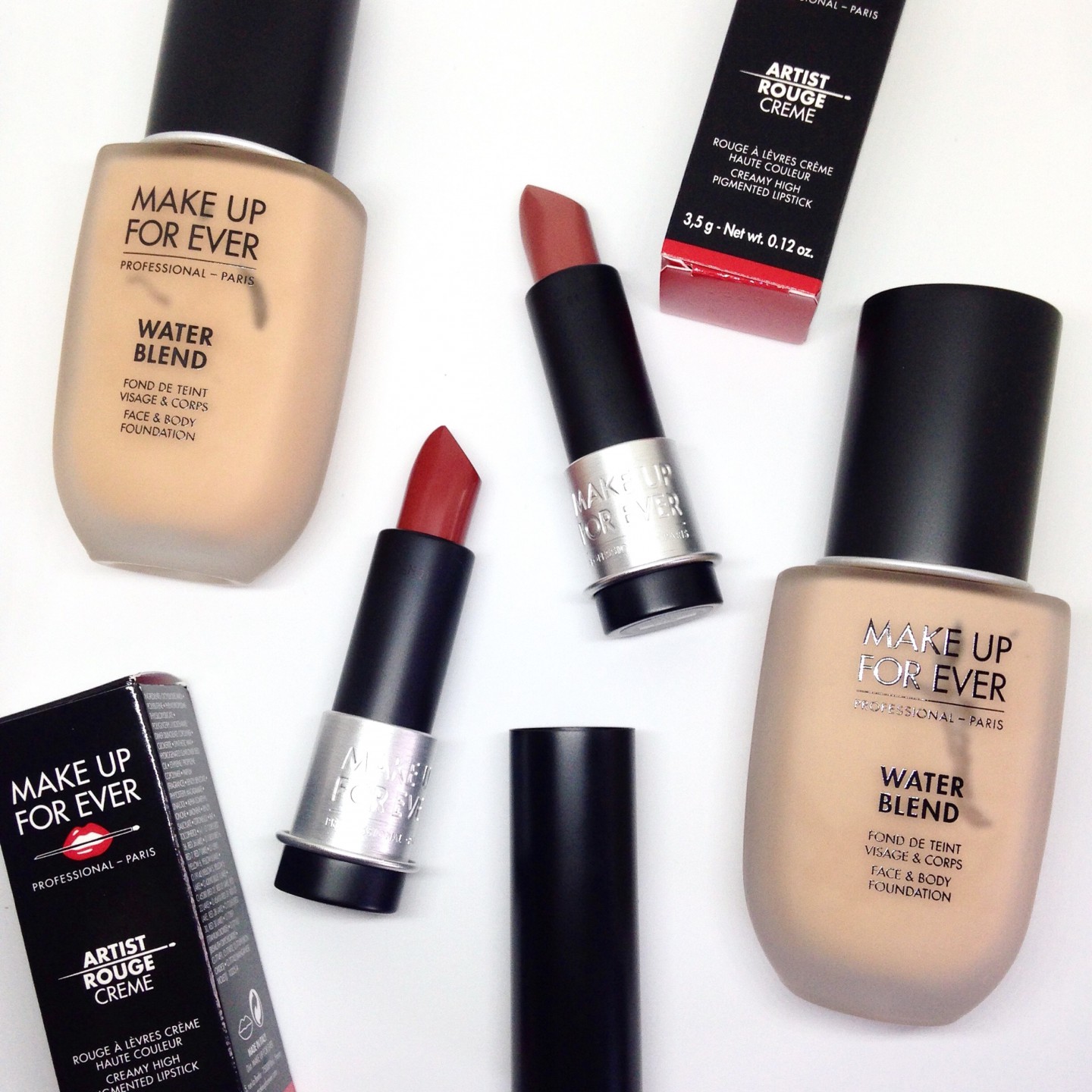 Make Up For Ever Artist Rouge Lipsticks in C406 and C108 couldn't be anymore perfect for the Fall season. The Artist Rouge Collection consists of 45 lipsticks: 31 cream finishes and 14 mattes.Make Up For Ever Artist Rouge Lipstick come packaged in sleek black lipstick tubes. A silver ring, similar to the packaging of their Ultra HD products, encircles the cap. The lipsticks all have sharper than average tips, that really help get a precise application. The Artist Rouge lipsticks are long-wearing and uberly pigmented. All without compromising hydration. It has a creamy formula that gives full coverage in one application. The cream consistency also helps to fill fine lines and cracks, giving the appearance of a smooth lip.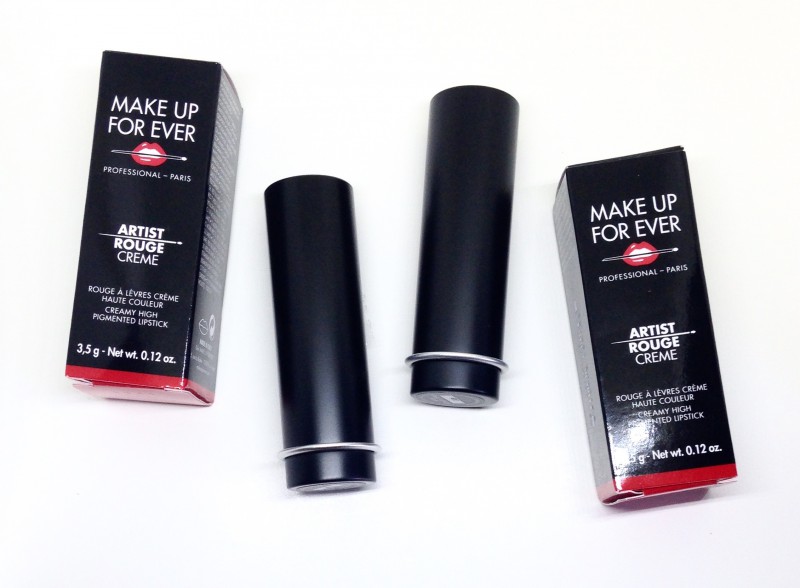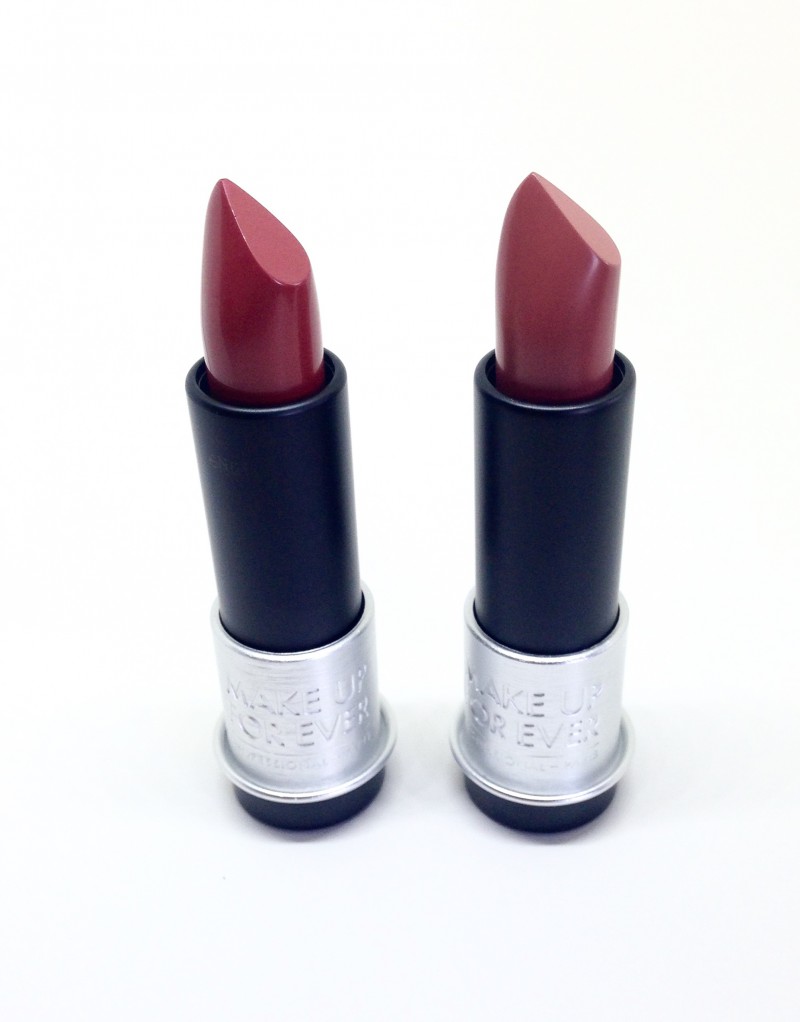 Since I tried out two darker cream shades. I got a longer wear of about 7 hours.
The two finishes, Cream and Matte, are labeled with C or M at the start of the shade name.
I tried out the shades C406 and C108.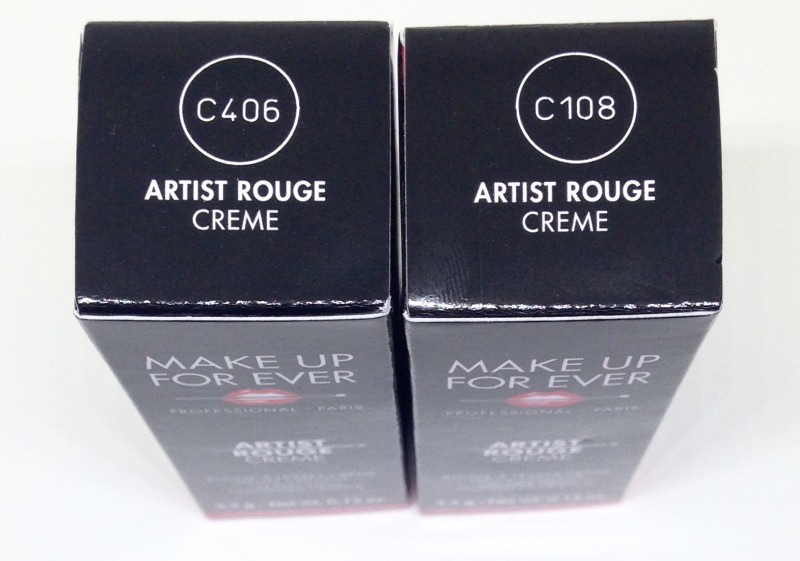 C406 "Brown Red" is a deep red with a satin finish.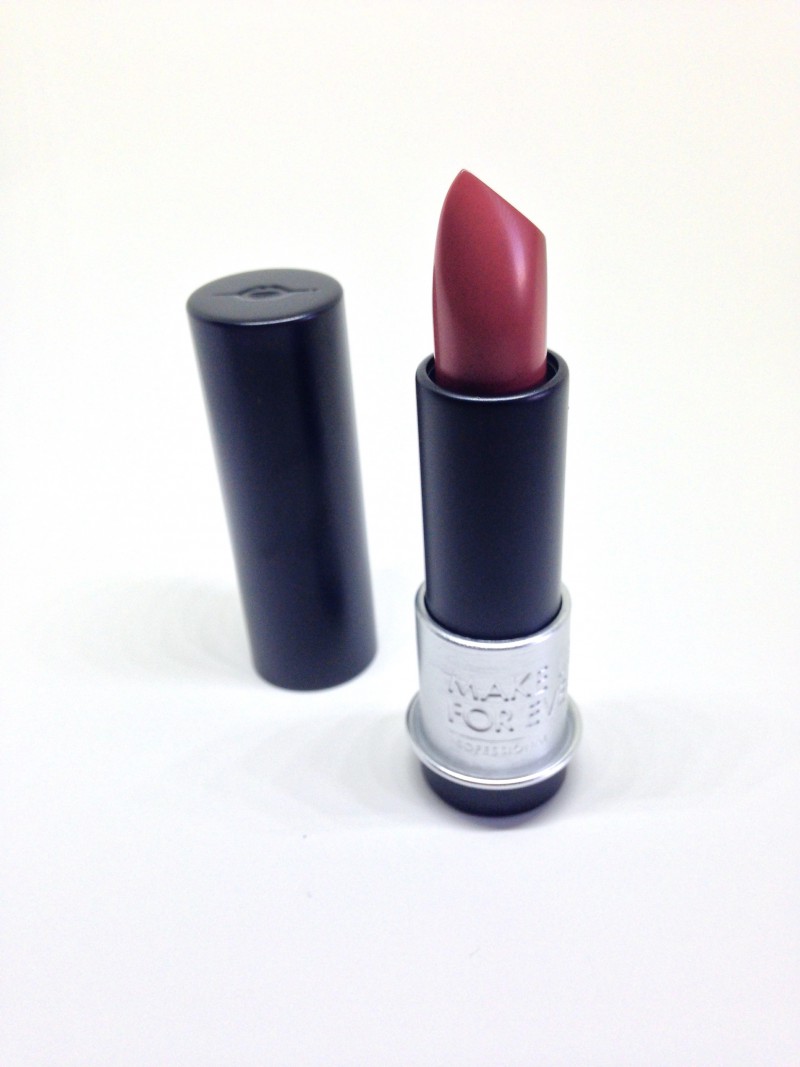 C108 "Hazel Beige" is a rosy brown shade with a satin finish.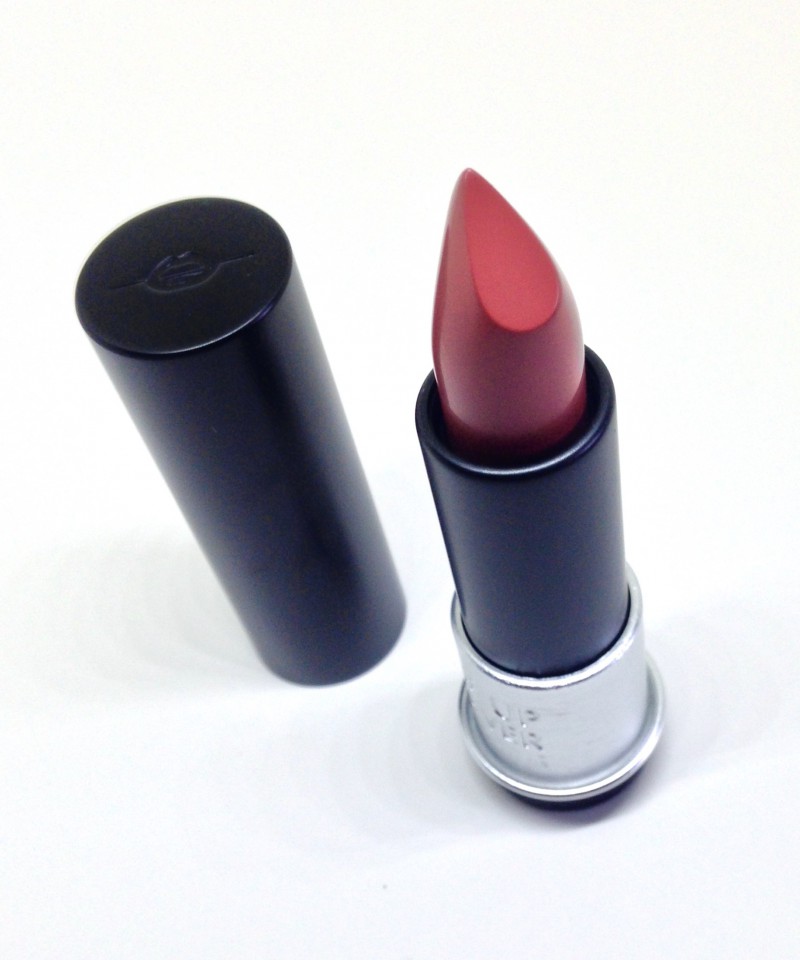 Swatches L-R: C108, C406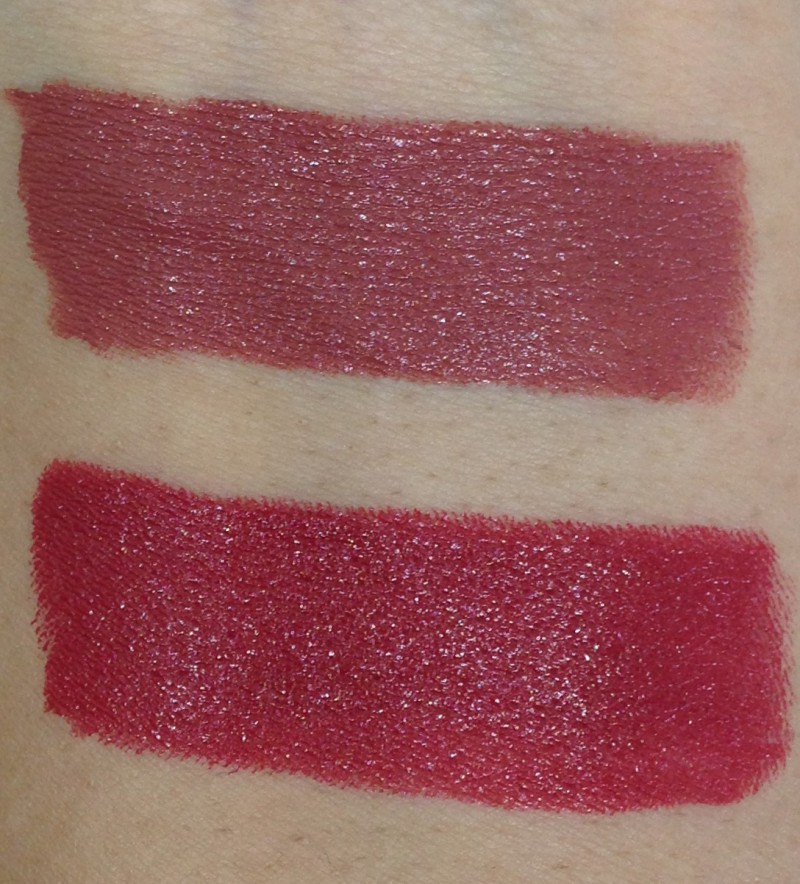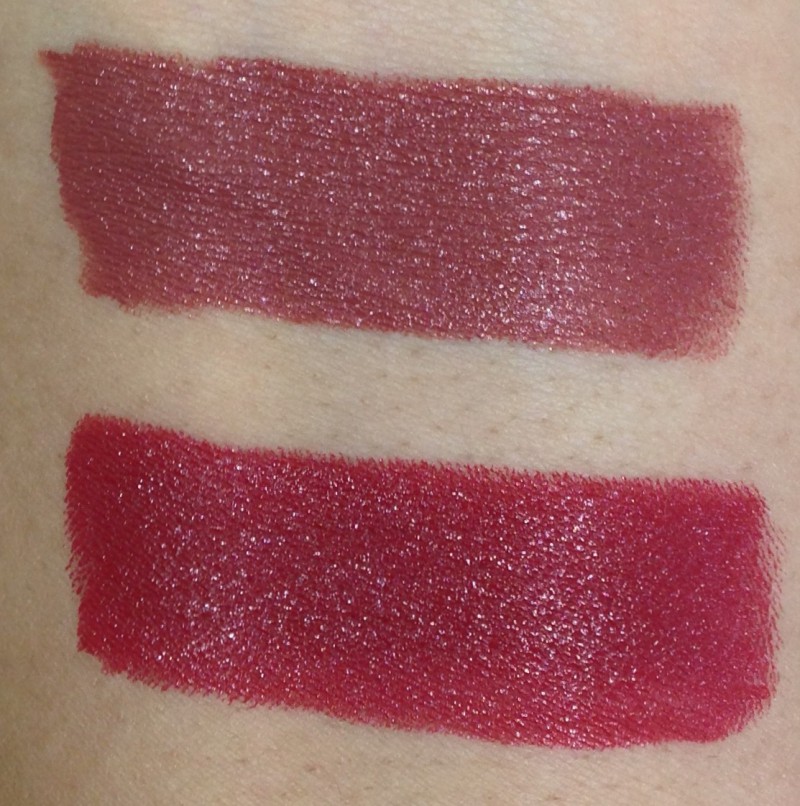 The colour selection of the Artist Rouge collection is absolutely stunning! Mixed together the possibilities are endless.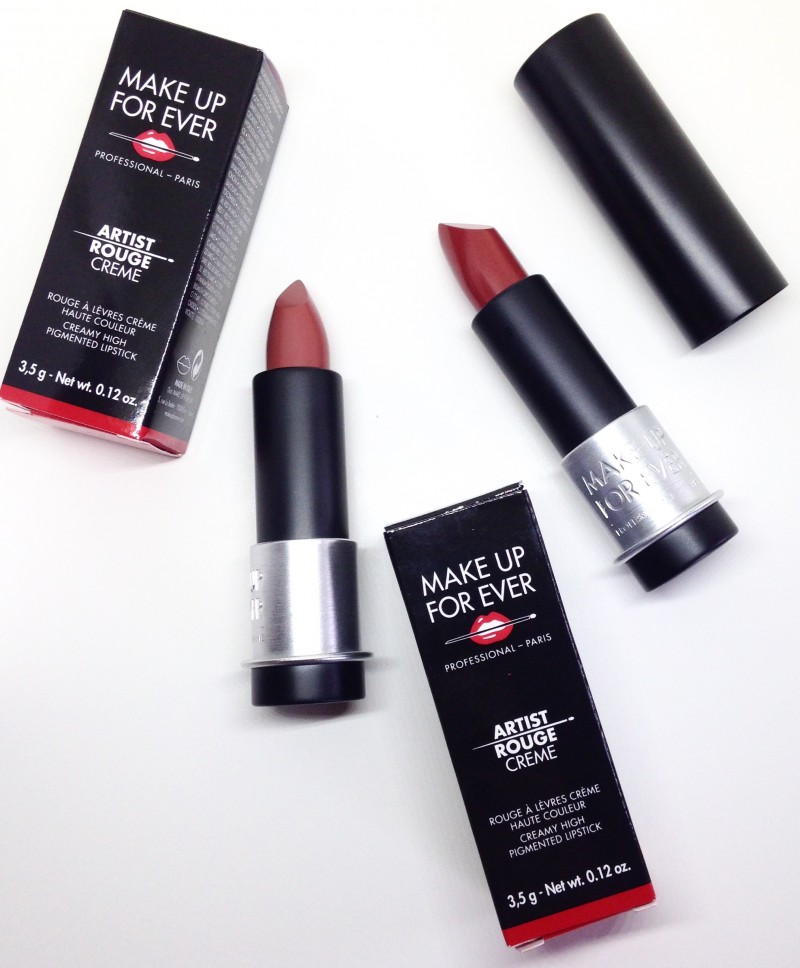 Make Up For Ever Artist Rouge Lipsticks retail for $27 each and are available at Sephora.