I am genuinely excited about sharing my thoughts on two variations of L'OREAL Press-On Nails today. A little background info, I have the tiniest nail beds known to mankind, I LOVE getting acrylic/gel nails whenever possible and lastly 'that whenever possible' is literally a few times a year. That's because the hospital doesn't approve of it and personally I would rather not have to remove a full set of acrylics after only 3-4 days of wear. Both painful and damaging to the nails. Press On nails are not new to me however I've only given them a go once before and they merely lasted a few hours. Safe to say I never tried them again. They were also regular french manicure press ons. So when I got these bedazzled L'Oreal Press-On Nails, I was beyond excited.

I am simply stoked at the idea, that I can have a full set of acrylic quality-looking nails that I can remove right before having to go back to the hospital.
When I first came across press-ons, they didn't have the selection that they have today.
I tried out a pink and bejeweled accent finger set as well as a black ombre rhinestone set. How flippin' GORGEOUS!?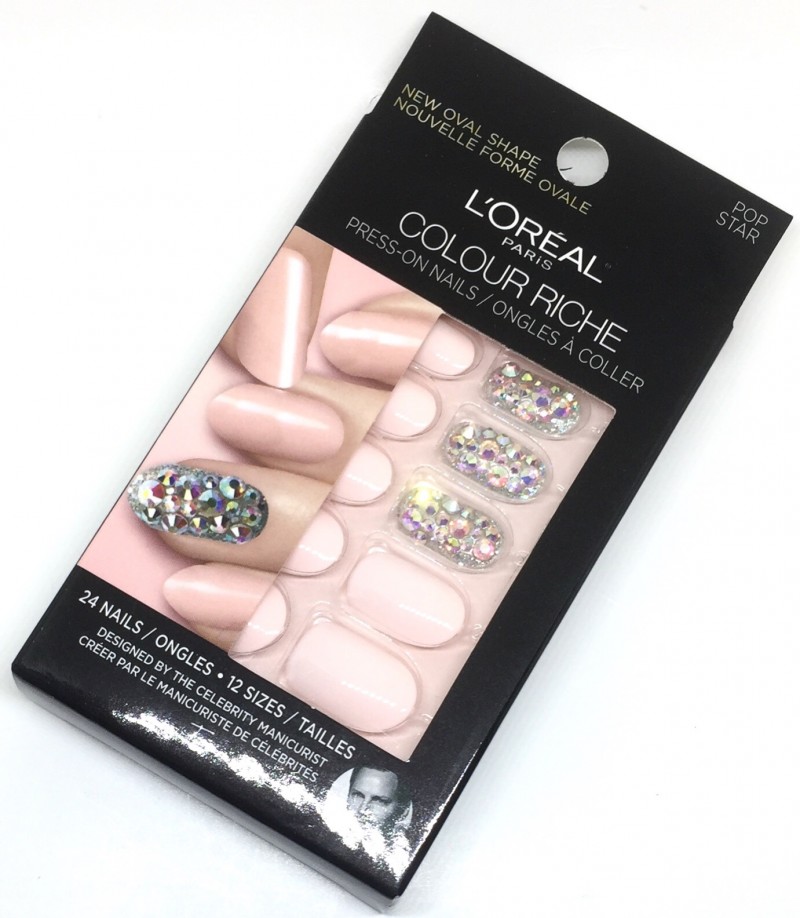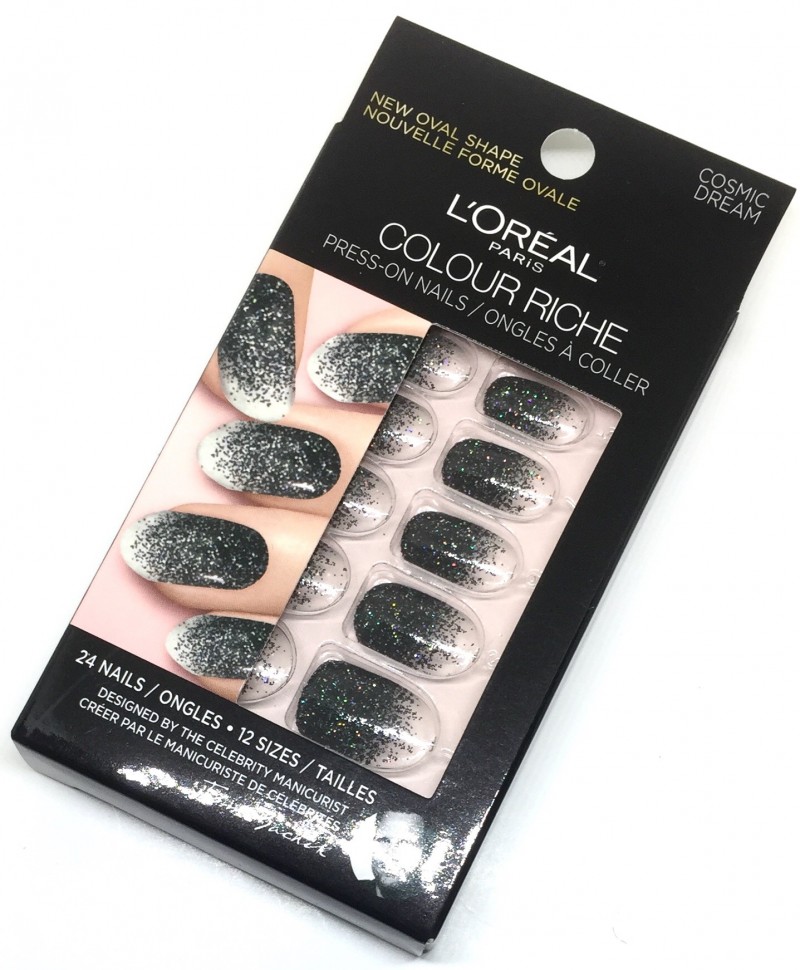 Each set comes with 12 different nail sizes that are displayed individually in a tray. The corresponding pair is placed at the bottom. You get a total of 24 press ons in each kit. The kit includes instructions, double sided gel stickers and a little plastic tool to help push your cuticles.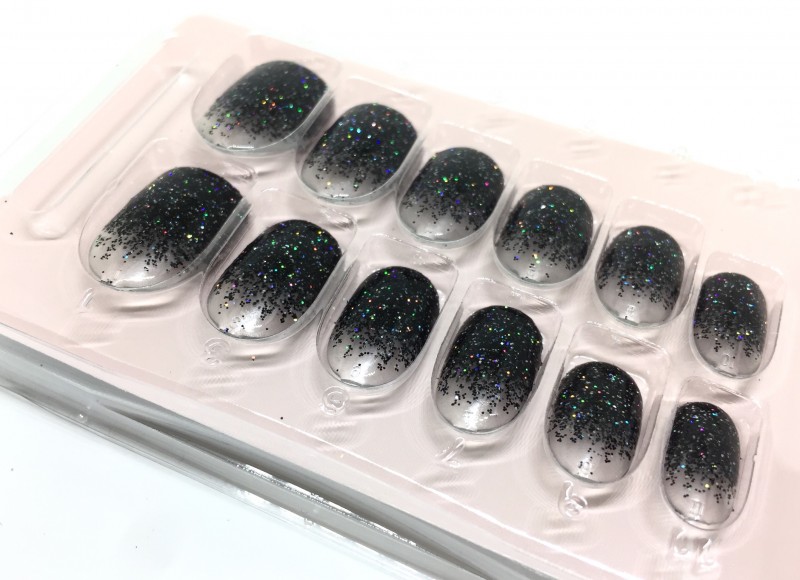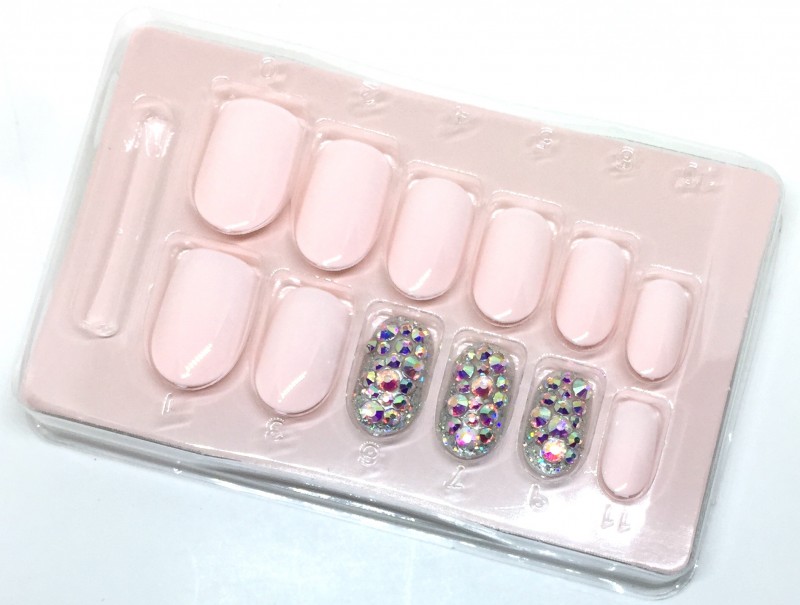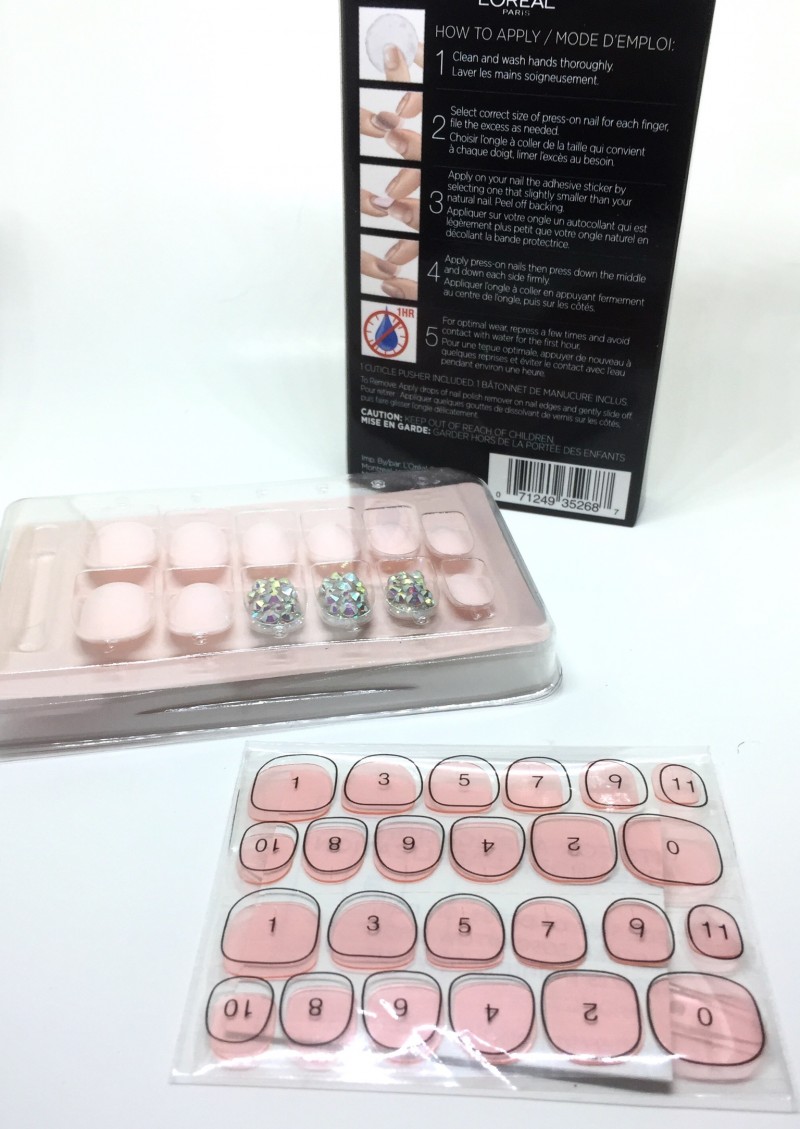 The
L'oreal Press On Nails
have a natural curve to them to fit the nail bed without having to trim or file them. However, if need be the nails can be cut or filed quite easily. The press on nail lays very closely to your own nail. So no one will ever be able to guess these are press ons!
To Apply:
Begin by testing out which size fits each nail best and lay them out in the order you will apply them.
If you have smaller nails like I do and can't decide between two sizes, go with the smaller size for a better fit.
Place the sheet of gel stickers over each of your nail beds and see which size fits best. Apply the gel sticker to each nail and smoothe it out before peeling the backing.
Work with one nail at a time to avoid swapping the nail sizes for another.
Apply the press on nail and firmly press down a few times to ensure a tight bond all around. The instructions say to avoid water for the first hour.
I avoided soaking my hands in water for long periods of time and if you're washing dishes, I would use dish gloves.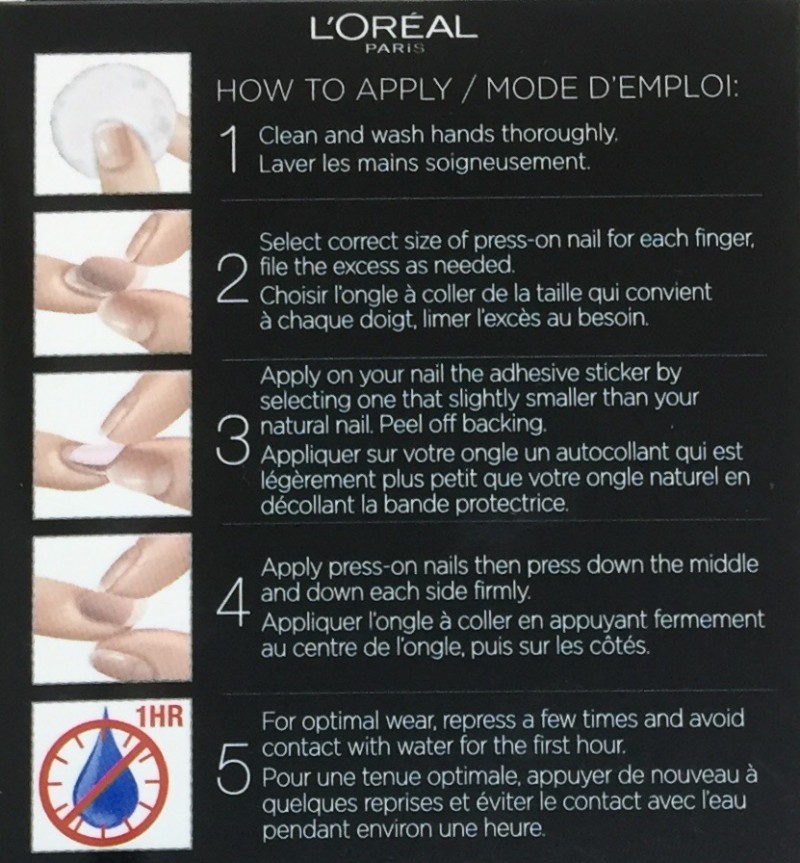 I removed my press ons after about 3 days of wear and simply loosened the nails by sliding my nail under the base and along the sides. They came right off without damaging my natural nails. A sight I've never seenafter any acrylic or gel set removal. 
L'Oreal Press On Nails
claim to last up to 7 days, however I have only ever worn them over the weekend and haven't been able to test out the longevity.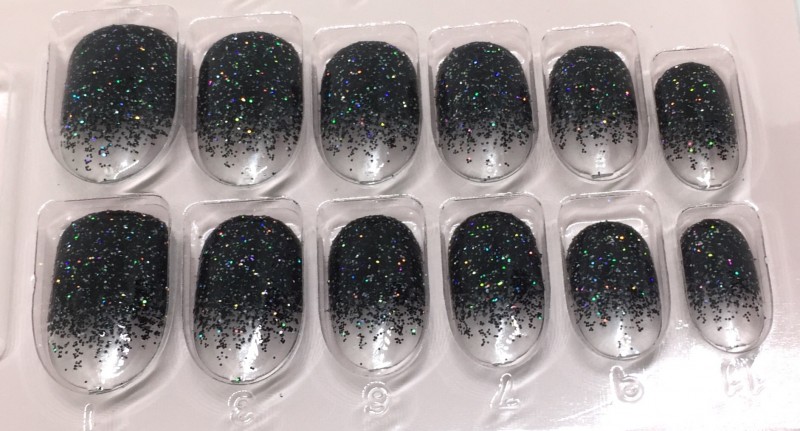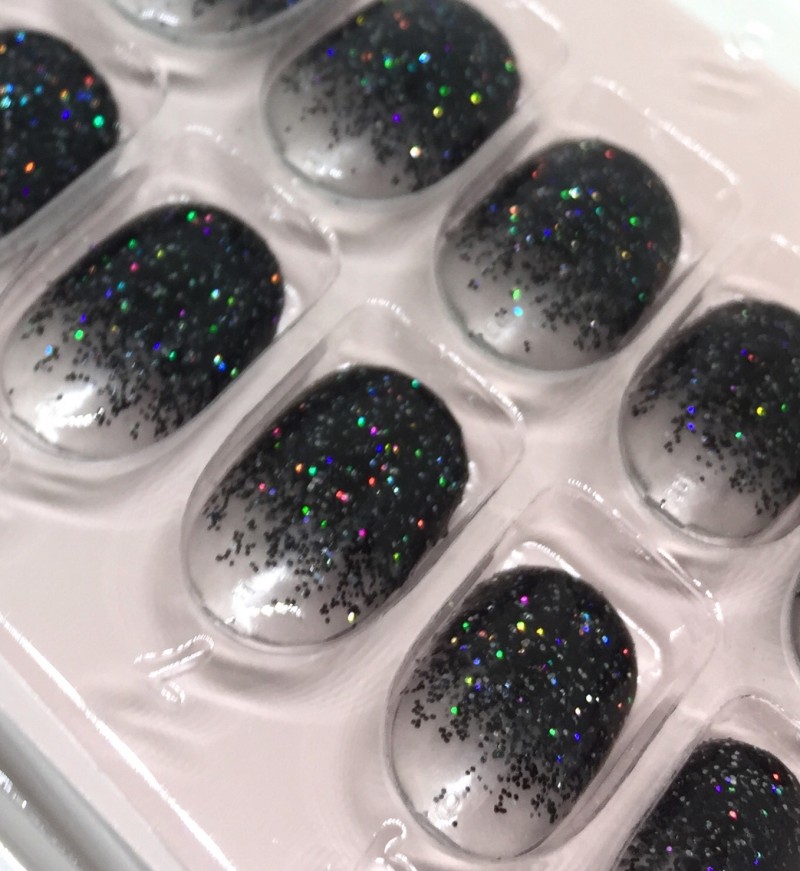 I really liked the simplicity of the application and the beautiful designs, jewels, rhinestones and all! I am definitely going to check out the other styles they have available!
Give
L'oreal's Press On Nails
 a try if you're looking for salon quality nails but are pressed for time. These Press Ons will definitely be handy during the busy Holiday season!
They are available at
Shoppers Drug Mart
and many other retailers. Click 
here
to locate a retailer closest to you.
Products kindly provided, all opinions are my own