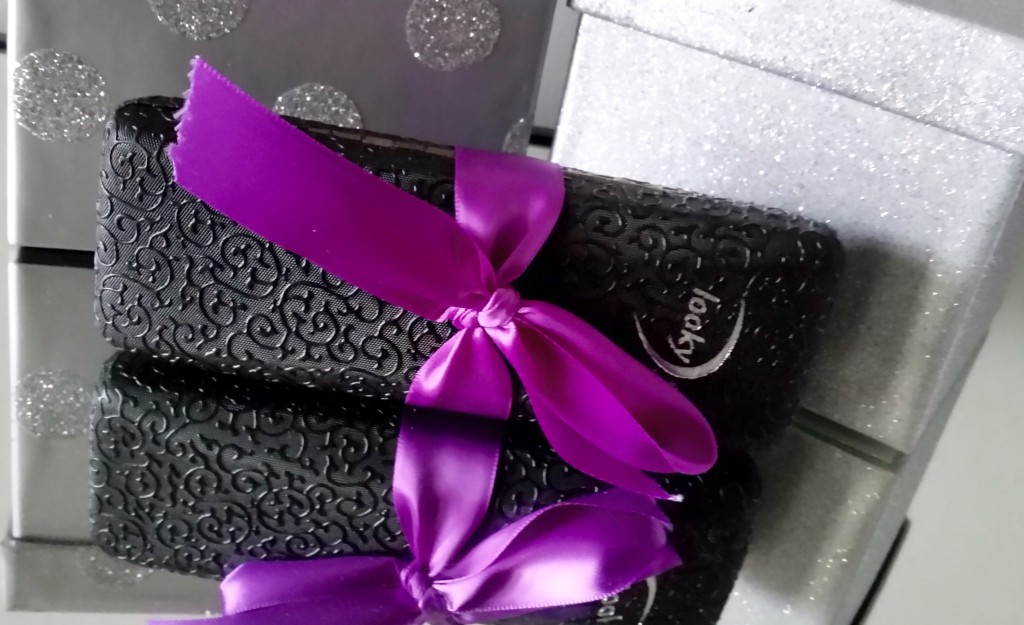 Good Morning!
Today, I wanted to share with you a review of Looky Eyes 3D Fiber Mascara by Elle R Cosmetiques. A little about my own natural eyelashes, they are short/medium in length and grow straight outwards (what's a natural curl?). I load on the mascara whenever I get the chance. I've also gotten eye lash extensions, a few times in the past. Once I didn't like the look of them, I removed them within 2 hours of having them applied. Ripping out my real eye lashes with it. I've also tried various brands of dual mascaras, where one side is a white fiber coat and the other is the mascara itself. They were okay but the white fiber was noticeable if I applied it in a rush.
I finally came across Looky Eyes 3D Fiber Mascara. You might have seen the picture it if you follow me on Instagram @Aiishwarya.S  It comes boxed in a gorgeous detailed black case, perfect for gifting a mascara junkie on your list.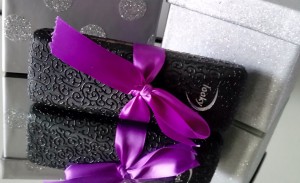 Looky Eyes 3D Mascara is a two part process, consisting of a gel (7 mL) and green tea fibers (1 gram).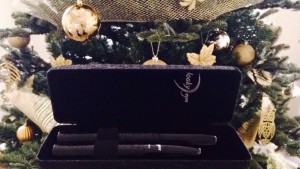 Although I love false lashes, they aren't always ideal during the day for me. Plus my experiences with eye lash extensions were that I only liked them for when I was going out, the rest of the time I despised having gotten it done. I like how the 3D Mascara allows you to achieve the look of false lashes when you want.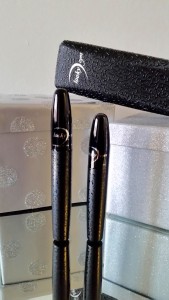 I first applied my mascara (Smashbox Full Exposure) as I normally would. Then I applied the gel coat to my lashes, to give the green tea fibers something to adhere to. Do this one eye at a time so that the gel doesn't dry out.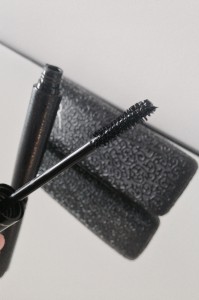 Then I took the wand with the green tea fibers and applied them to my gel coated lashes. You can customize the boldness/length of your lashes with how many times you re-coat your lashes with the gel and fibers. The gel should be used to seal in the fibers when you have achieved your desired look. It can be uncomfortable if fibers accidentally get into your eye, so I was careful. I love spidery long lashes (I know not everyone does) but my first application was amazing! My lashes were 2 times their natural length!! This product definitely delivered.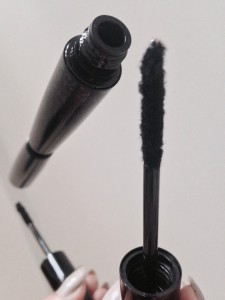 Here is my before and after:
The top picture is of my natural lashes and the picture below is with one coat of the gel and green tea fibre lashes. This was too see how much length they add without mascara.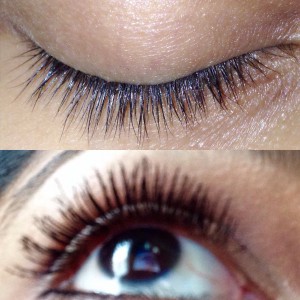 The pictures below are with one coat of mascara and one coat of gel and green tea fibres. That is all I used because it was during the day and I wanted to see the results without having to pack on the product.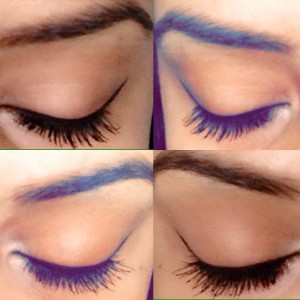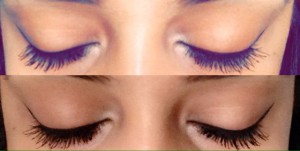 I did not find any flaking fibers or mascara throughout the day. When I  went to wash my makeup off at night, I used Bioderma's Sebium Make up Remover, which is not oil based and yet the mascara wiped away. What I enjoyed most about this product is that it has build-able intensity, you can transform your lashes from day to night with a few coats.
Looky Eyes 3D Fiber Mascara retails for $25.99 and can be purchased from Pharmasave, Value Drug Mart and Rexall stores. I will definitely be recommending it to my friends and family because I know just how much they would appreciate it!
I hope you enjoyed my review and I would love to know how you feel about 3D Fiber lashes!
Aiishwarya