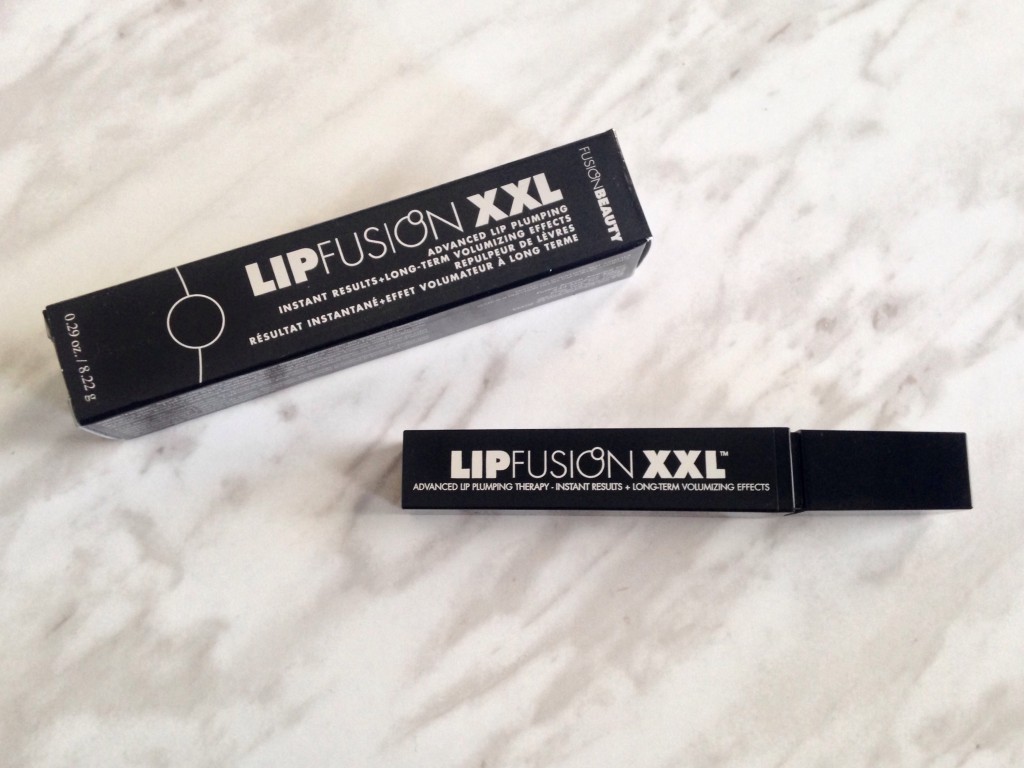 I love the look of big, full lips and I naturally have full lips but they aren't as wide, so they don't appear as big. I've never really been drawn to lip plumpers/enhancers or overdrawing my lips. But who wouldn't want a slightly bigger pout, that too instantly? It was my first time using a lip plumper and I was excited to try out Lip Fusion XXL.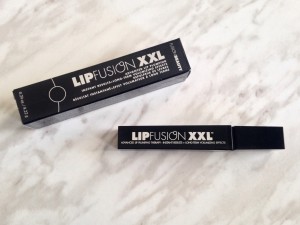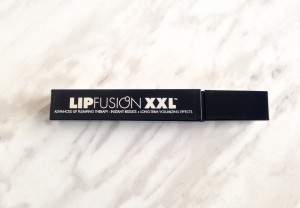 The Lip Fusion XXL comes in a lip gloss form. It is exactly the same consistency as any other lip gloss you would buy and has a spearmint scent to it.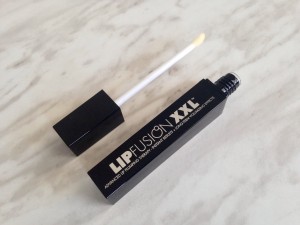 The Lip Fusion XXL says it provides instant results (which I saw for myself) as well as long term volumizing effects over time.
The LipFusion XL Advanced Lip Plumping Therapy contains collagen and hyaluronic acid. They work together to attract and bind hundreds of times their weight in water. Resulting in fuller, smoother and plumper lips. Some other active ingredients in their formula are Caffeine and Niacin, which also have lip plumping properties.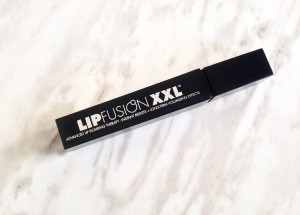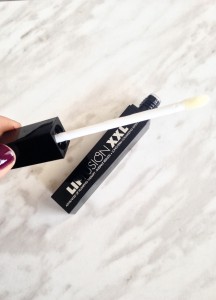 When applying the product, I did not apply a generous coating like it recommends but instead wiped away all the excess lip product that was on the brush and applied only what was left.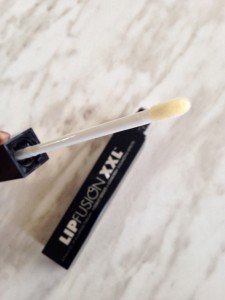 Even a thin coat, provides fuller lips and what I liked best was the rosey colour that accompanies it (increase of blood circulation, hence the colour). You will feel a slight tingling sensation on your lips. I personally think you don't need to apply a lip colour after using this lip plumper if it's just a regular day, as your natural lips will have a gorgeous colour to them. 
But if I am heading out then my favourite combo is th Lip Fusion XXL, lined with MARCELLE's Retractable Lip Liner and MAC Cosmetics Lipstick in Pander Me.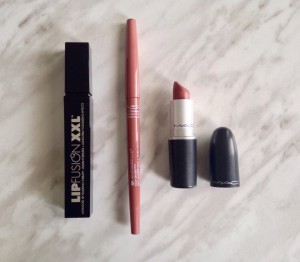 The gloss keeps your lips moisturized all day and the plumping effects are long lasting as well.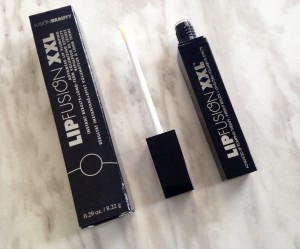 This product retails for $59. Depending on how much you would generally dish out on lip products, it can be totally justified or a splurge. It definitely does what it claims to, so if you're looking for a slightly more plump pout, then be assured that it works.
This is a GREAT alternative to lip enhancements done in clinics, although the results aren't as dramatic, they are definitely noticeable.

You can purchase this Lip Fusion XXL and other Fusion Beauty products from Shoppers Drug Mart, Murale and Murale.ca.
Aishwarya