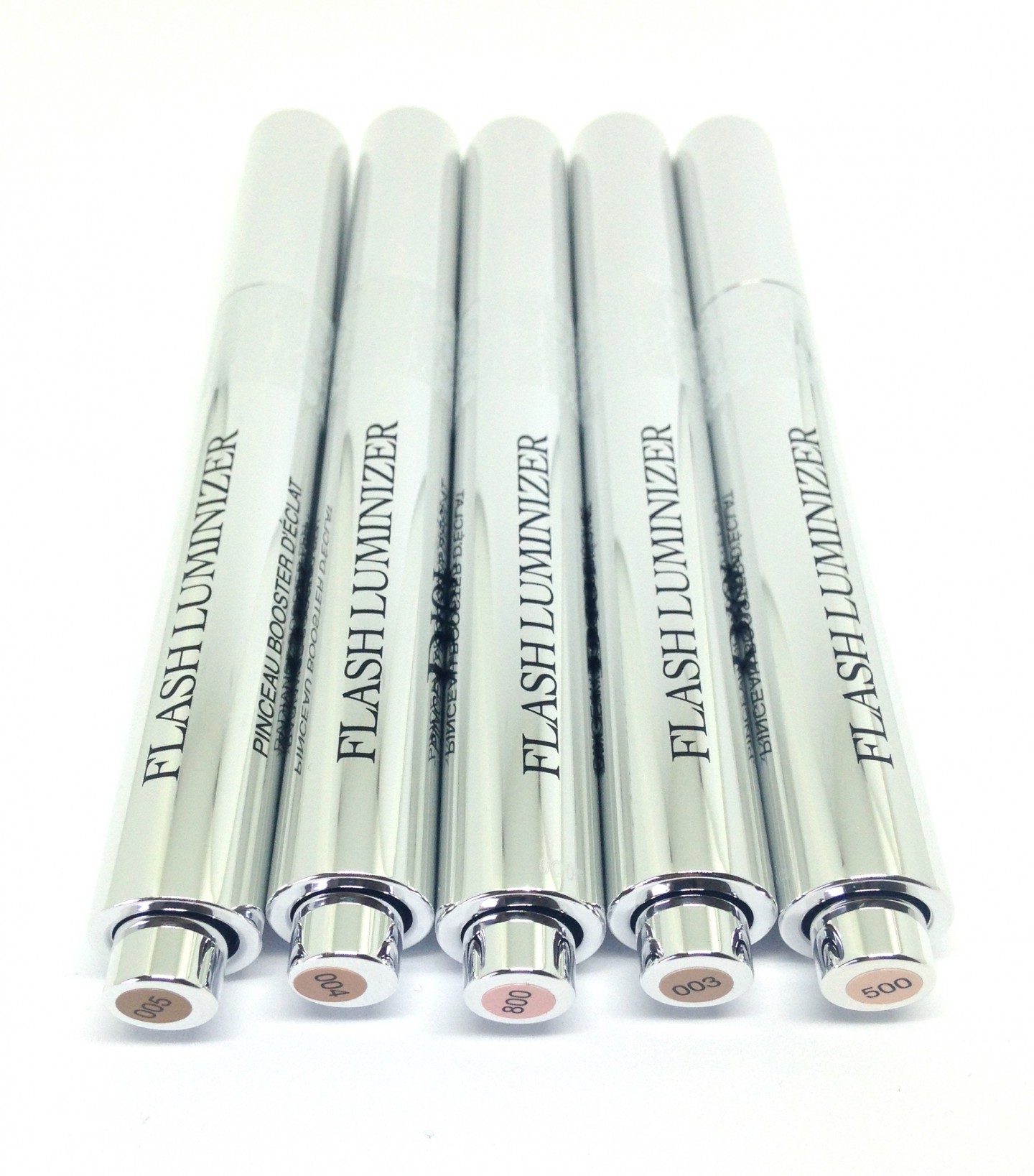 The Dior Flash Luminizer Radiance Booster Pen is new for Fall 2016. Available in a selection of skin tone shades and two pearlescent shades.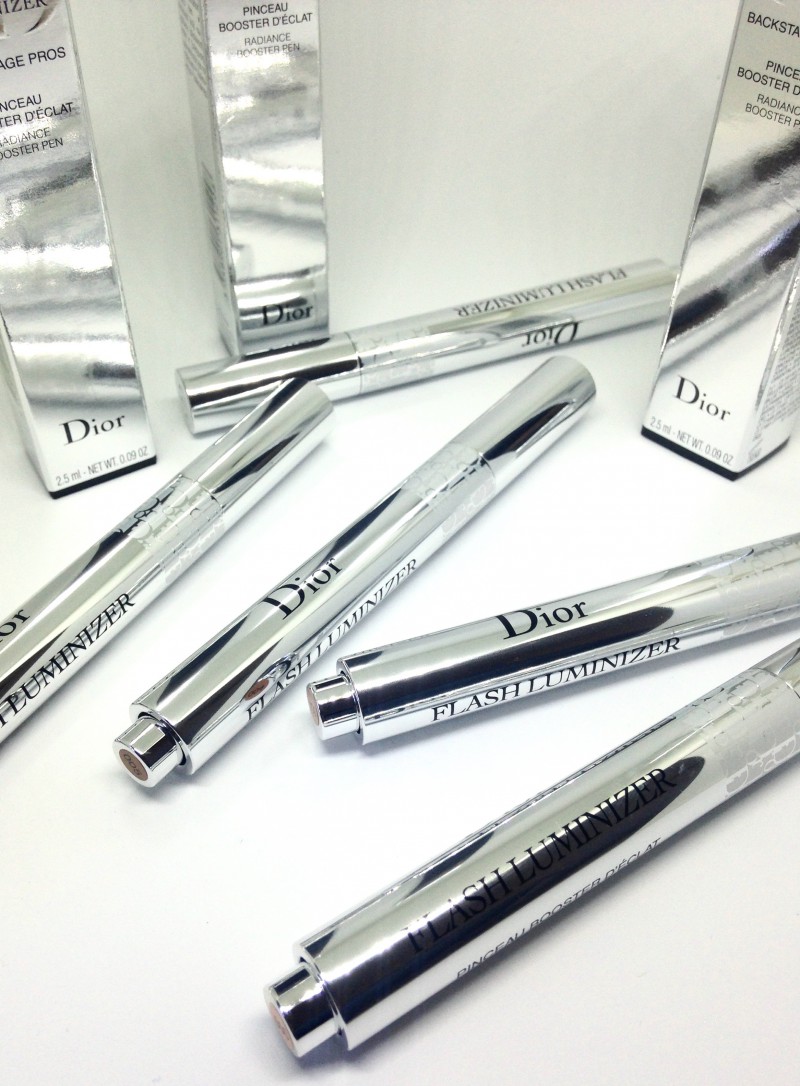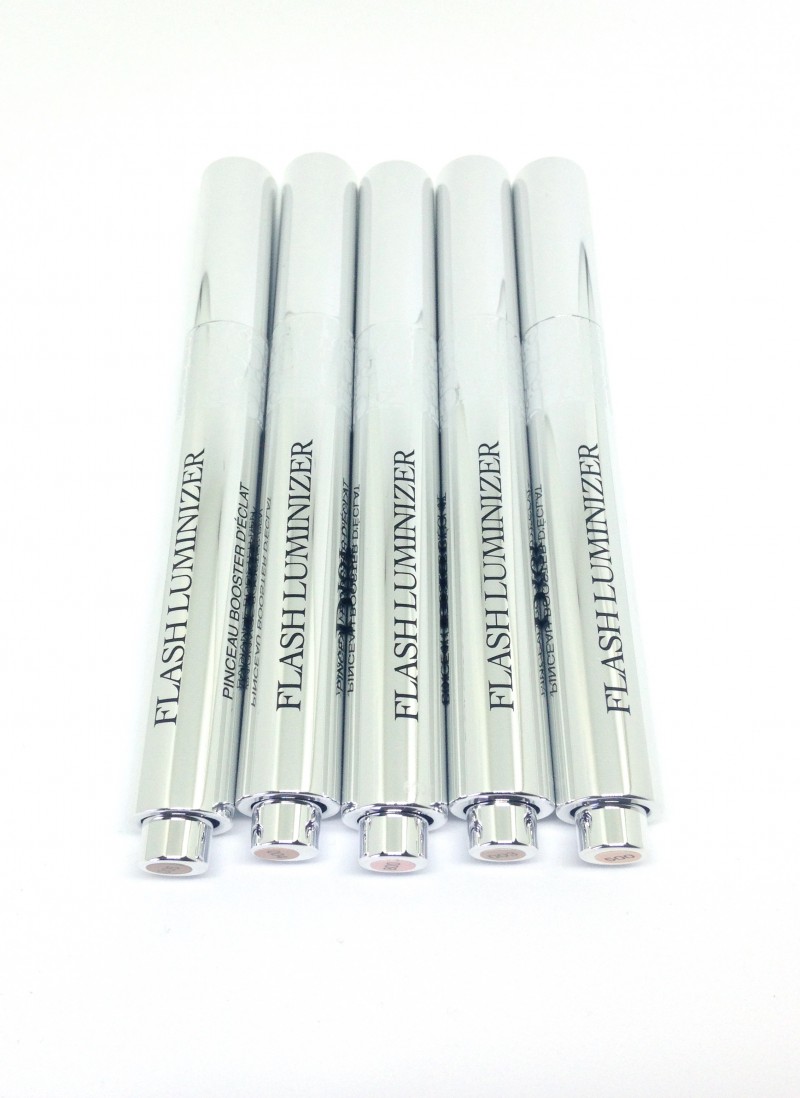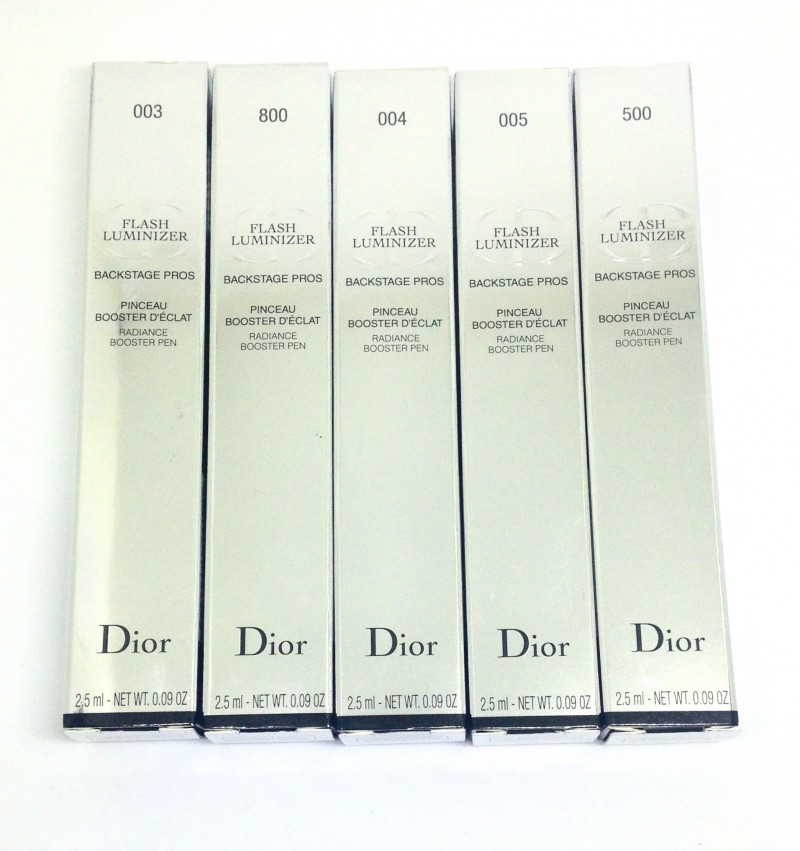 They come packaged in sleek, reflective pens with a button at the base to dispense the product. The flat tapered brush tip is amazing for precise application. You can highlight under the eyes and narrow areas like the bridge of your nose, cupids bow with ease. I tried out the shades 003, 004 and 005. As well as the two pearl finishes in 500 and 800.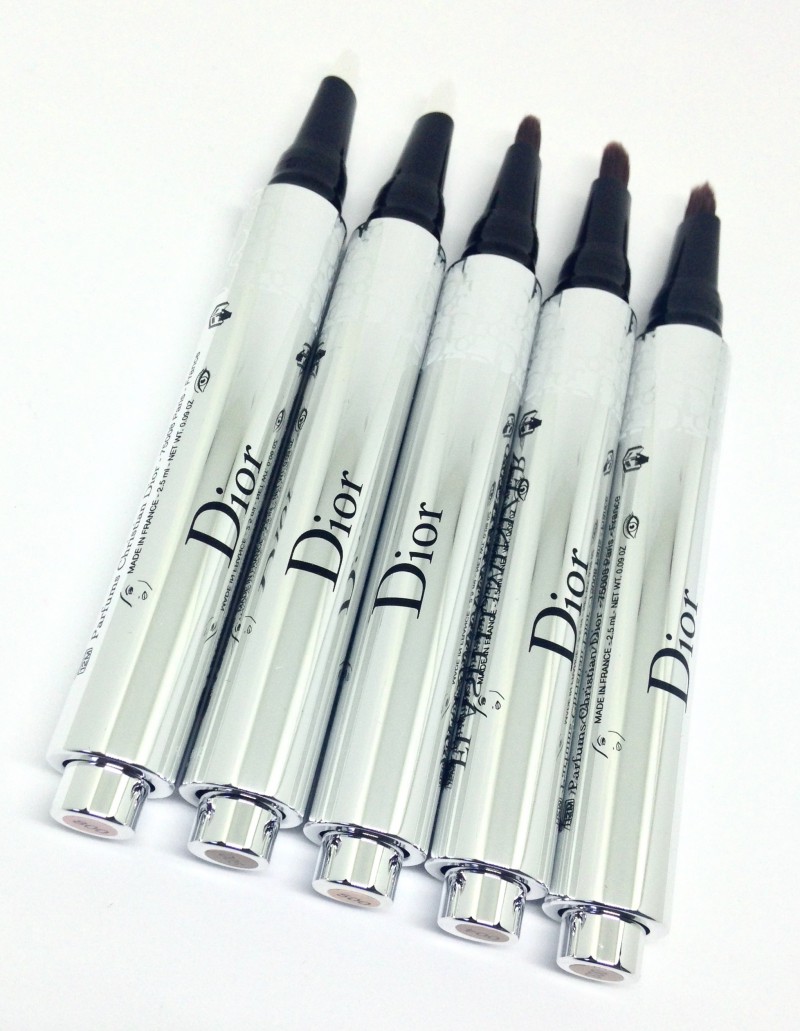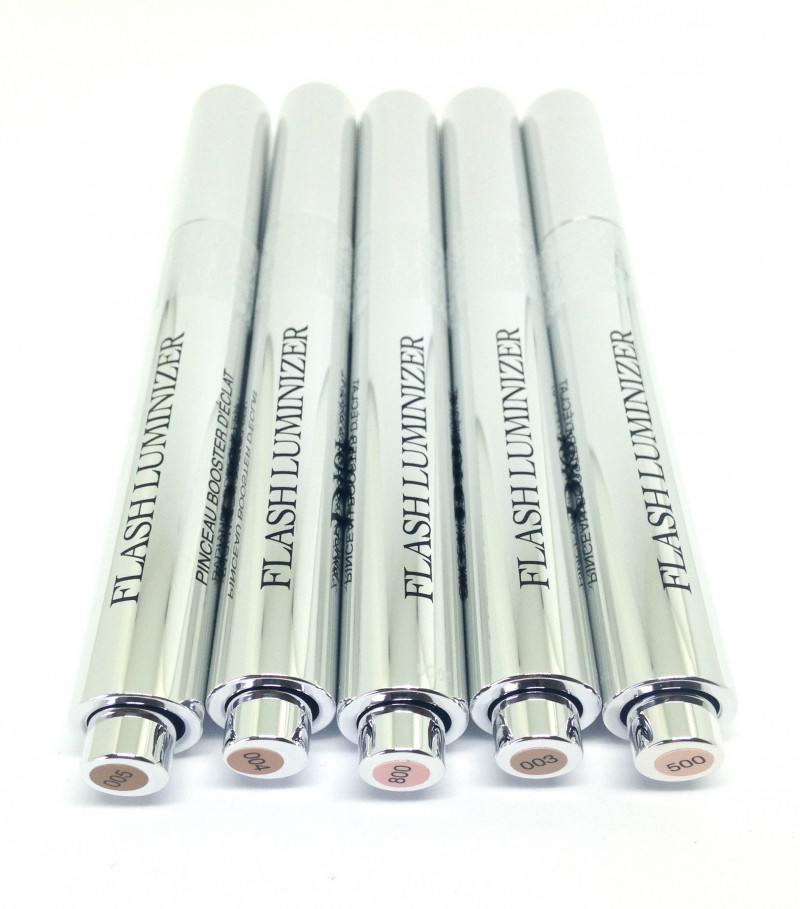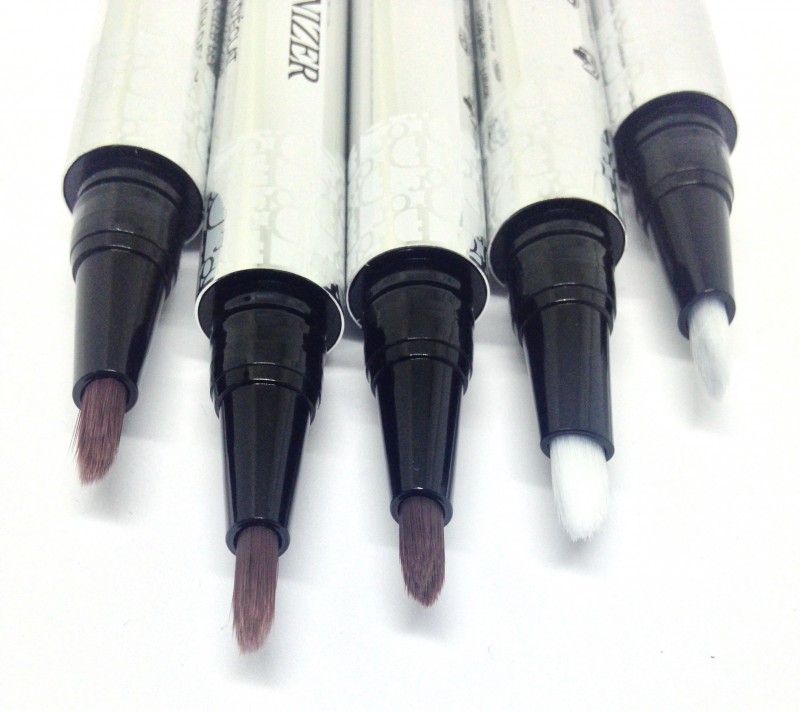 The skin toned Flash Luminzer Radiance Booster Pens provide medium to full coverage. They help to brighten the skin and can be applied under or over foundation. It has a liquid formulation that dries down to a semi-matte finish. The pigmentation of the radiance booster pens allows it to also double as a concealer. I love this because the moment I start to layer products under my eyes, it begins to appear patchy. With the Flash Luminizer Pen, I'm concealing and highlighting with one product. Not to forget that it minimizes creasing.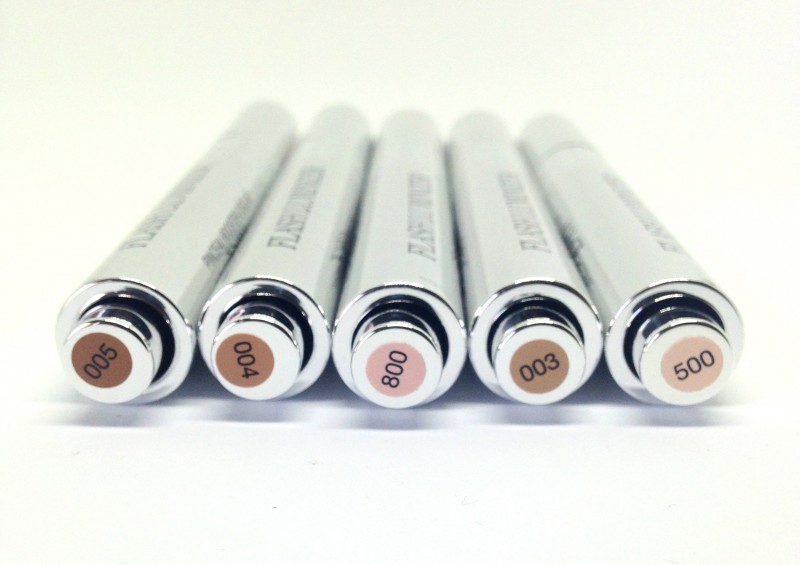 A little goes a long way so be mindful of the number of clicks. 003 is the shade that best compliments the yellow undertones in my skin, whereas the apricot shade works best to colour correct.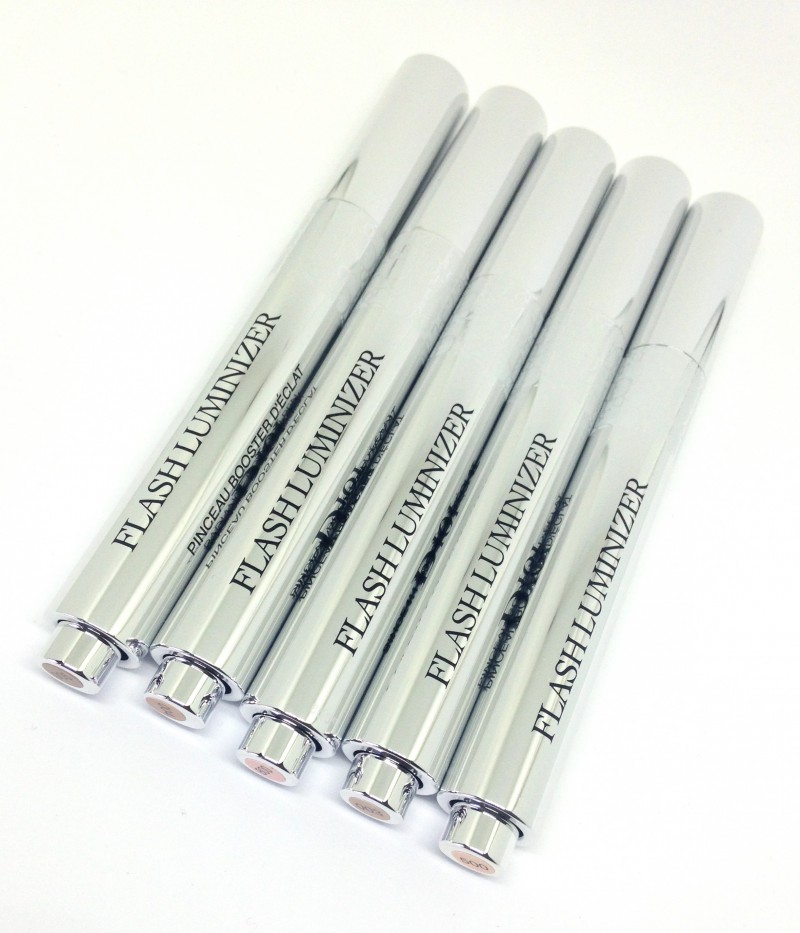 Swatches L-R:800, 500, 005,004 and 003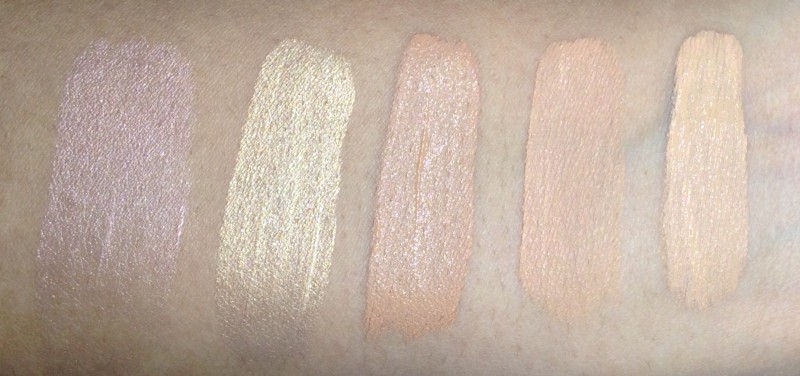 The two pearlescent shades are 500 Pearly Vanilla and 800 Pearly Pink. The shimmer is fine and blends beautifully over top of foundation. It's definitely hard not to go overboard with the Pearly Vanilla shade as I'm absolutely in love with its glow!
The Dior Flash Luminizer Radiance Booster Pen retails for $52 CAD/$40 US and is available at The Bay, Sephora, Holt Renfrew, and Shoppers Drug Mart.