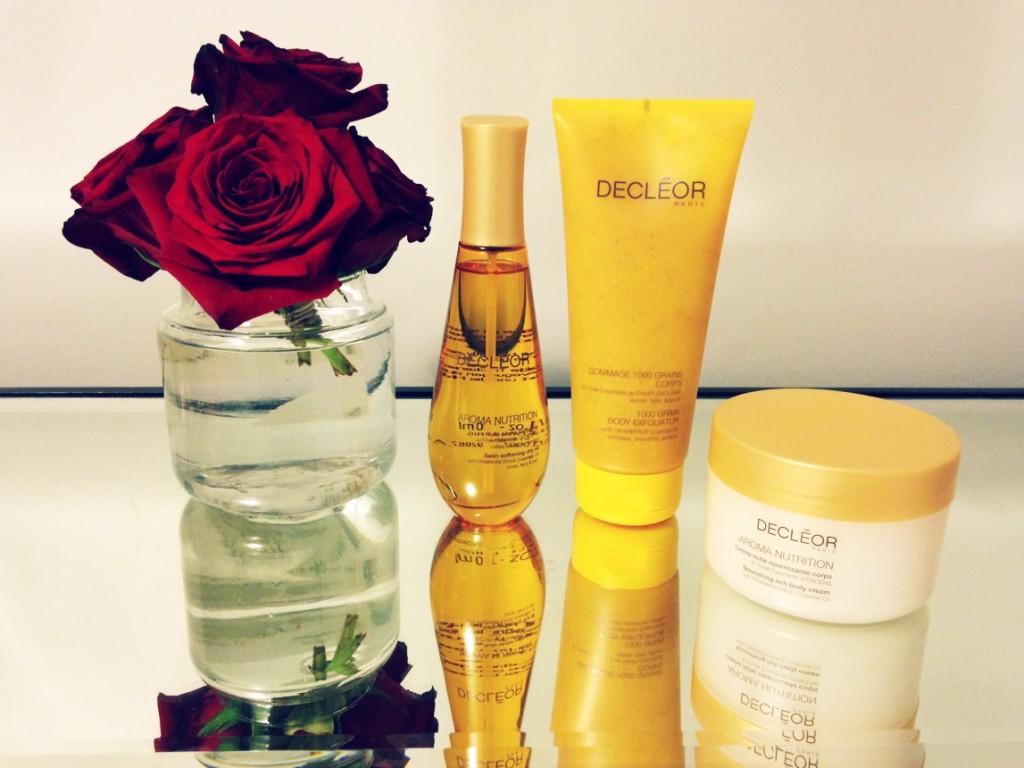 Hello!
Today, I have a post on my first time using products by Decleor Paris.. I was given the opportunity to try out three of their most aromatic and lush products. The Aroma Nutrition Satin Softening Oil, 1000 Grain Body Exfoliator and the Aroma Rich Nourishing Body Cream. They have a scent that your senses will pick up even before you've opened the cap. Not exaggerating one bit. I've written about changing up your skincare routine as we approach the colder months (In North America) and this couldn't have come at a better time!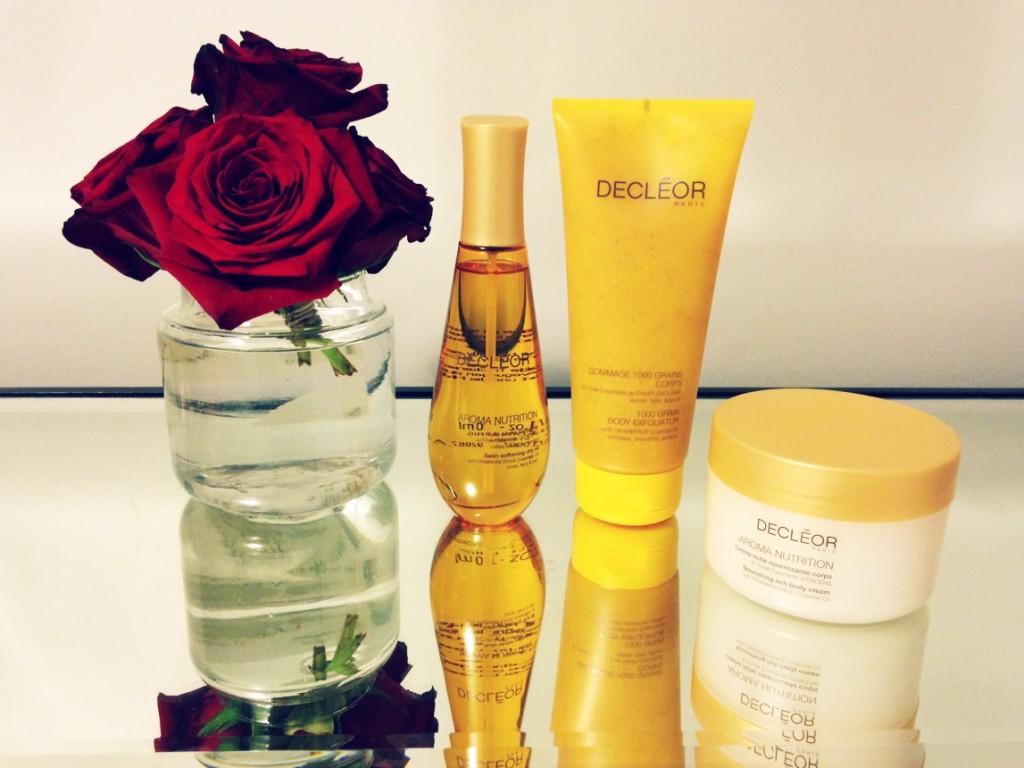 The Nutrition Satin Softening Oil comes in a glass spray bottle. *Anything in glass, automatically screams luxury to me but are not meant for my butterfingers lol.* Two sprays of this oil and I could see my skin instantly absorb it as I massaged it on to my arm. Although an oil, it is dry to the touch once absorbed. By nighttime my body still had a subtle glow. The product can be sprayed on to your face, body and hair. I have yet to try it on my hair but would refrain from using an oil on my face. Since I have combination, blemish prone skin. Although, I can imagine the great benefits it would have for those that can use it.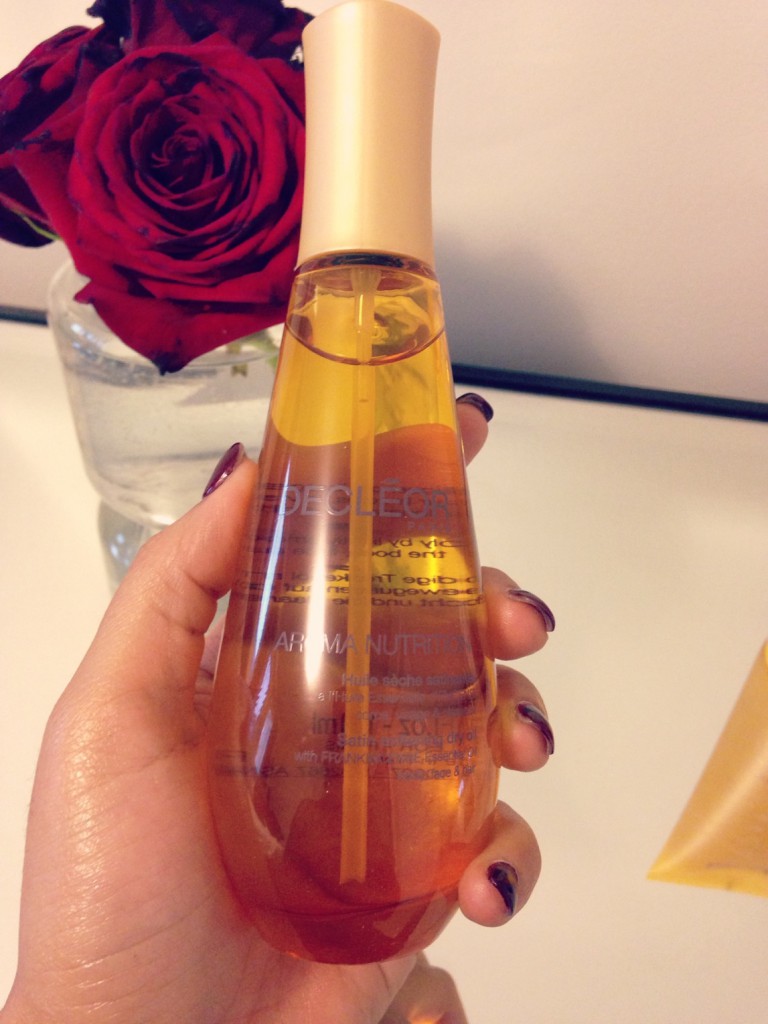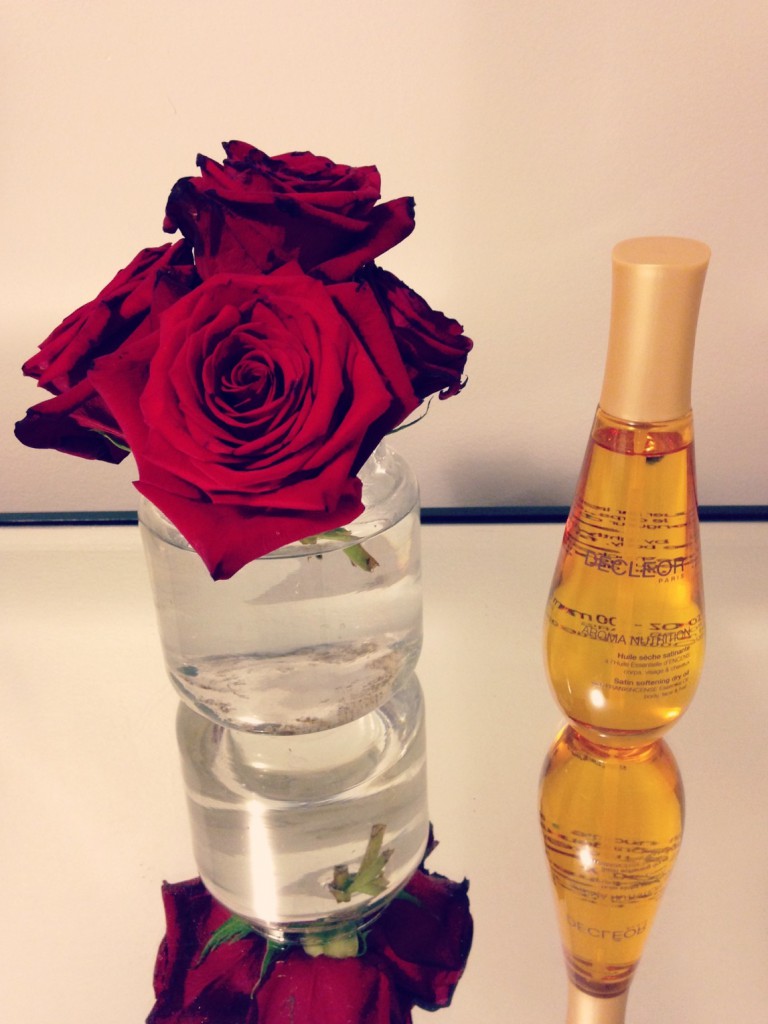 The Aroma Rich Nourishing Body Cream is again very fragrant, just like the other products. The scent is long-lasting, which I love. A little product, goes a long way and the moisture is locked in all day. The cream is a thicker consistency, like most shea butter creams, which is an ingredient in this product. It has one of those fragrances that people stop you to ask what it is. It definitely is one of my new found favourites..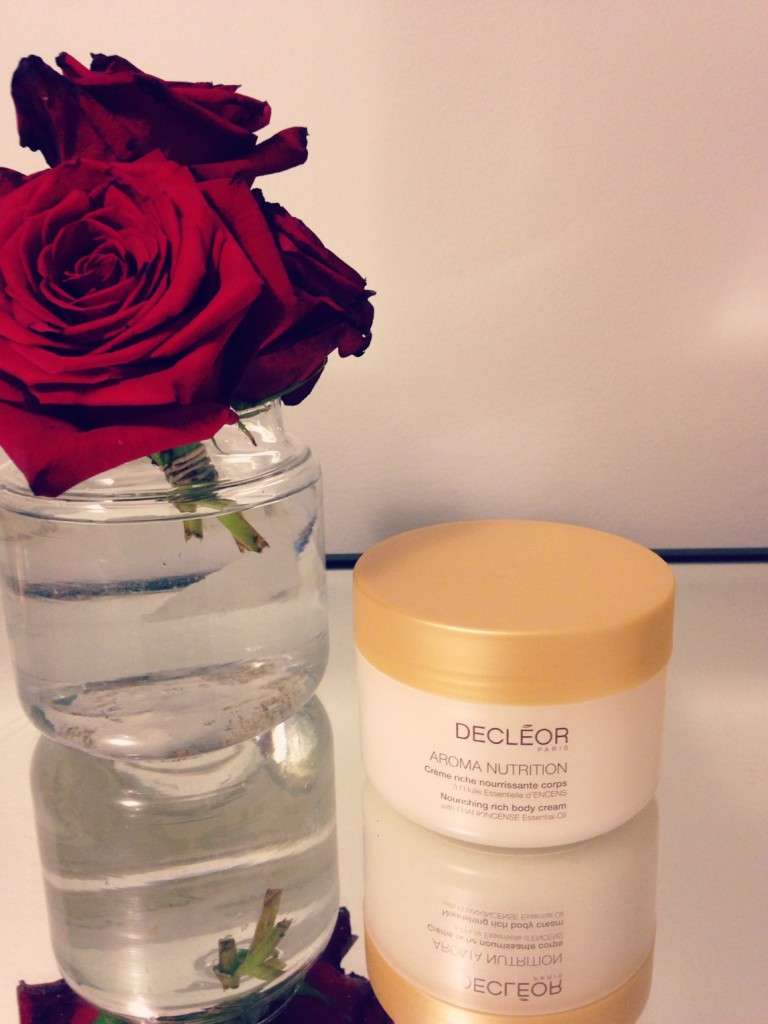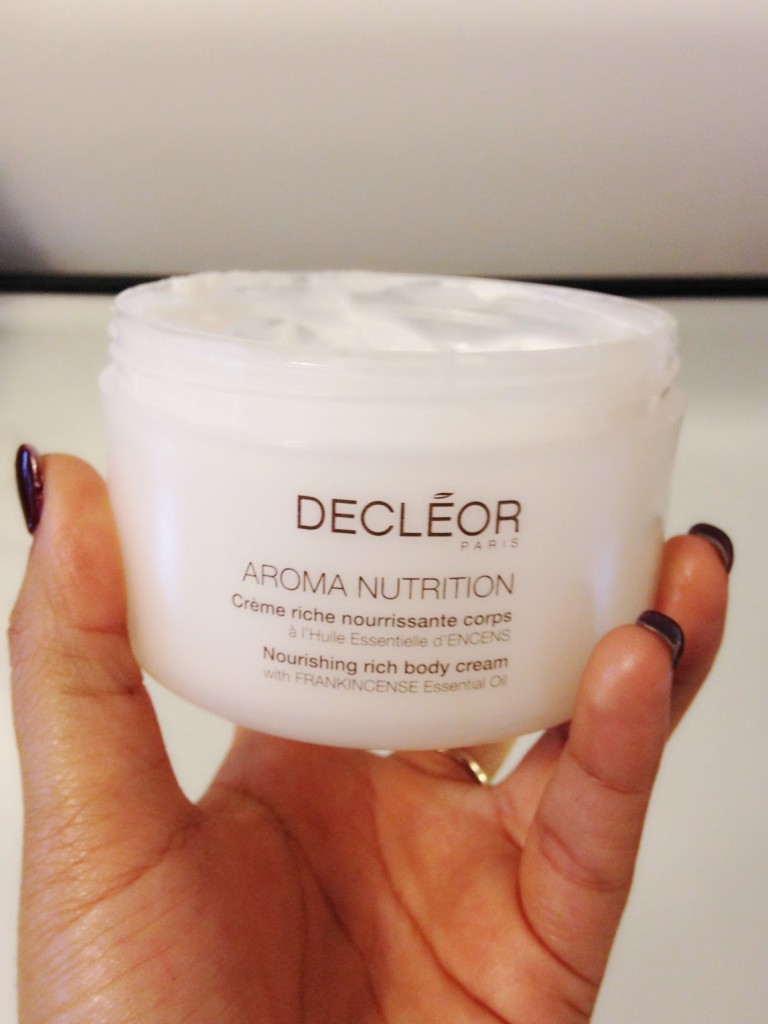 The 1000 Grain Exfoliating Scrub, as its name implies is a body scrub. I apply it in the shower when my body is still dry. The gel turned into an oil, when massaged into the skin . Then into a milk, upon contact with water. When I had initially tried the product I had only applied it to my hands, to get a feel as to what the product was like. Upon washing it off, I definitely felt like the dead skin cells had been removed. My hands were left feeling a lot smoother. It is a difference you can instantly feel.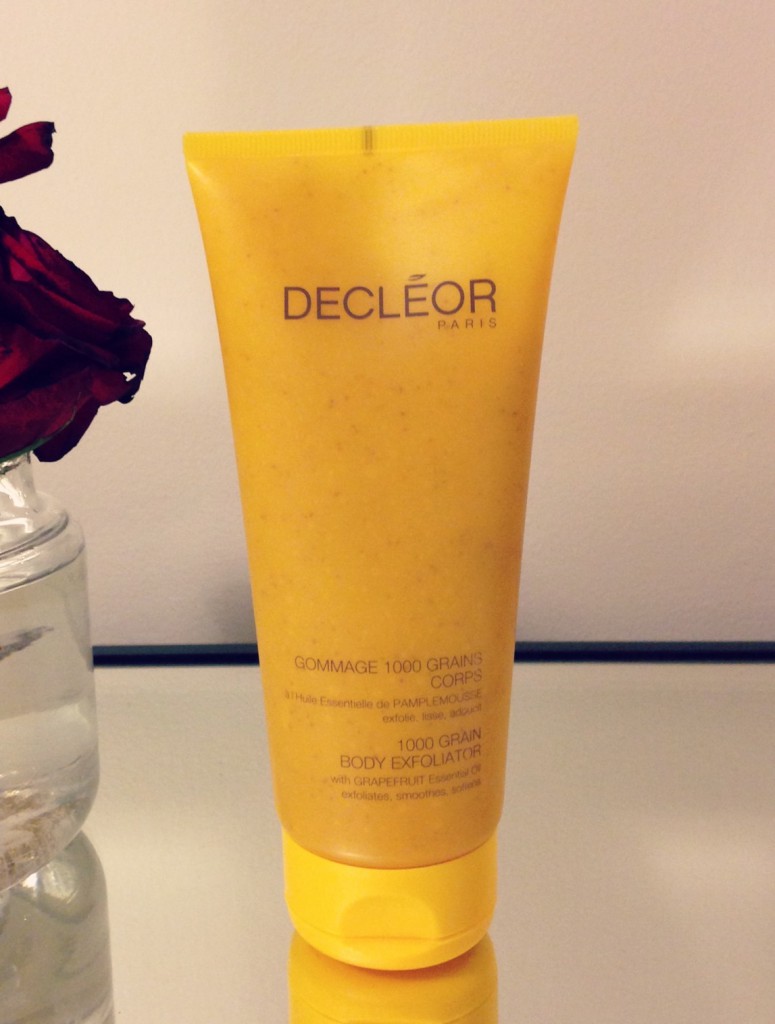 All of their products come with a very helpful guide to teach you how to properly apply the product. Promoting methods that will help with anti-aging, such as applying the dry oil starting at your ankles and working in the product upwards, to your buttocks.
I will definitely do an update on these products as I continue to use them. If you're from Canada, you can find their products on www.decleor-ca.com as well as 17 Hudson Bay counters across Canada! Let me know which products by Decleor Paris you love! 🙂
Aiishwarya