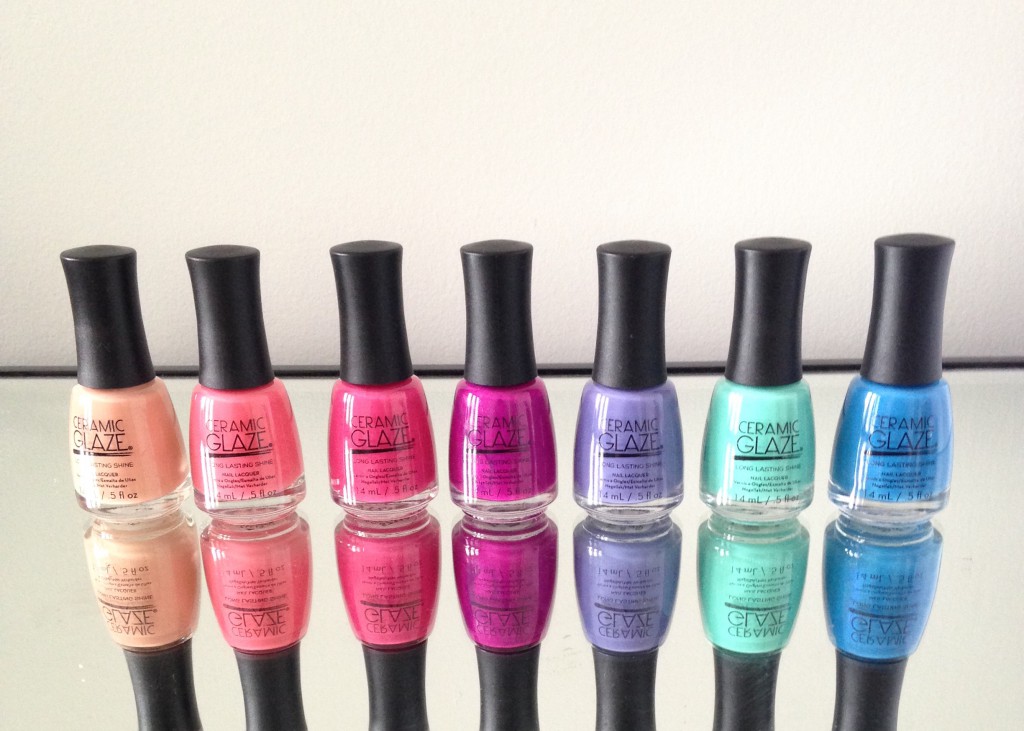 Summer is early this year and I'm excited to flaunt bright colour polishes as long as I can. Ceramic Glaze Botanical Oasis Collection is one such collection that contains every shade I could possibly think of wearing this summer. After you see the shades, you'll definitely agree.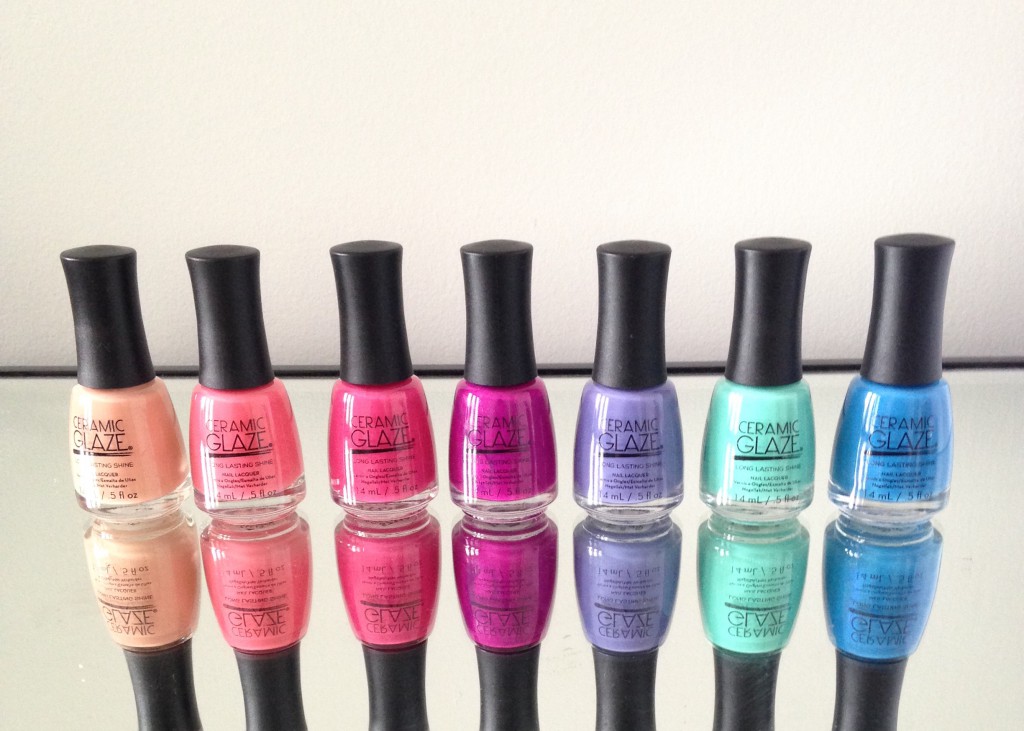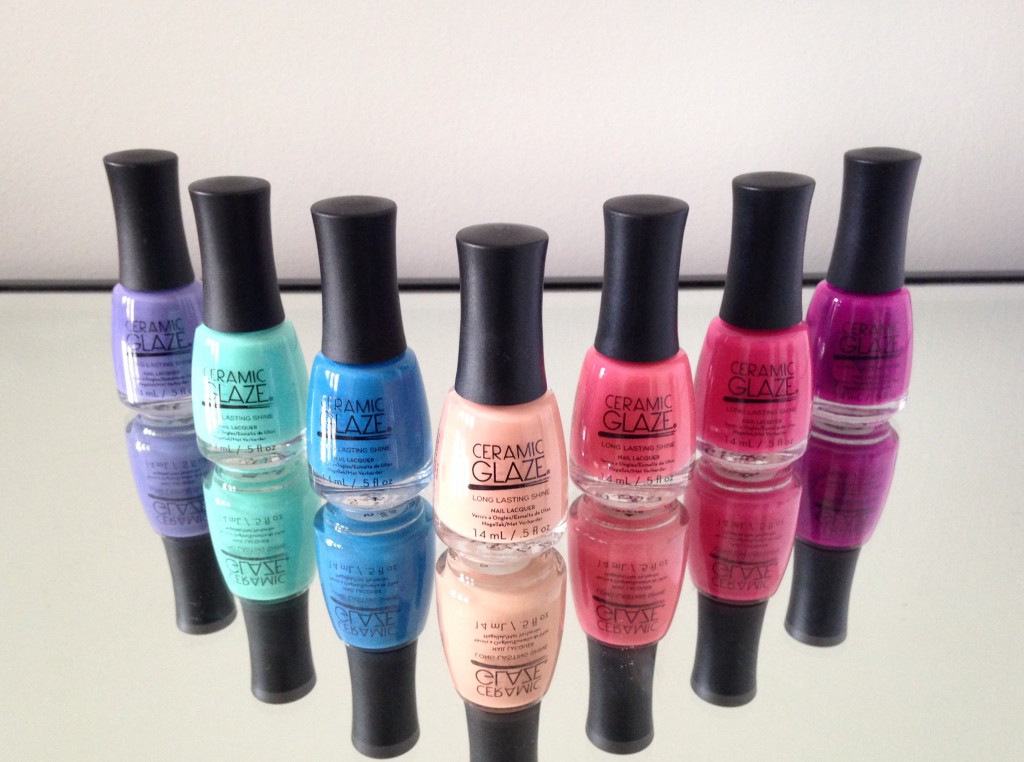 The Botanical Oasis Collection is a gorgeous mix of bright pastel, neon and summer screaming shades. With varying finishes like crème gloss, gloss shimmer, neon gloss, shimmer and matte glitter. The Botanical Oasis collection is said to be inspired by  greenery and flowers in the summertime.
If you've worn Ceramic Glaze polishes before then you know how long lasting and intense their coverage is.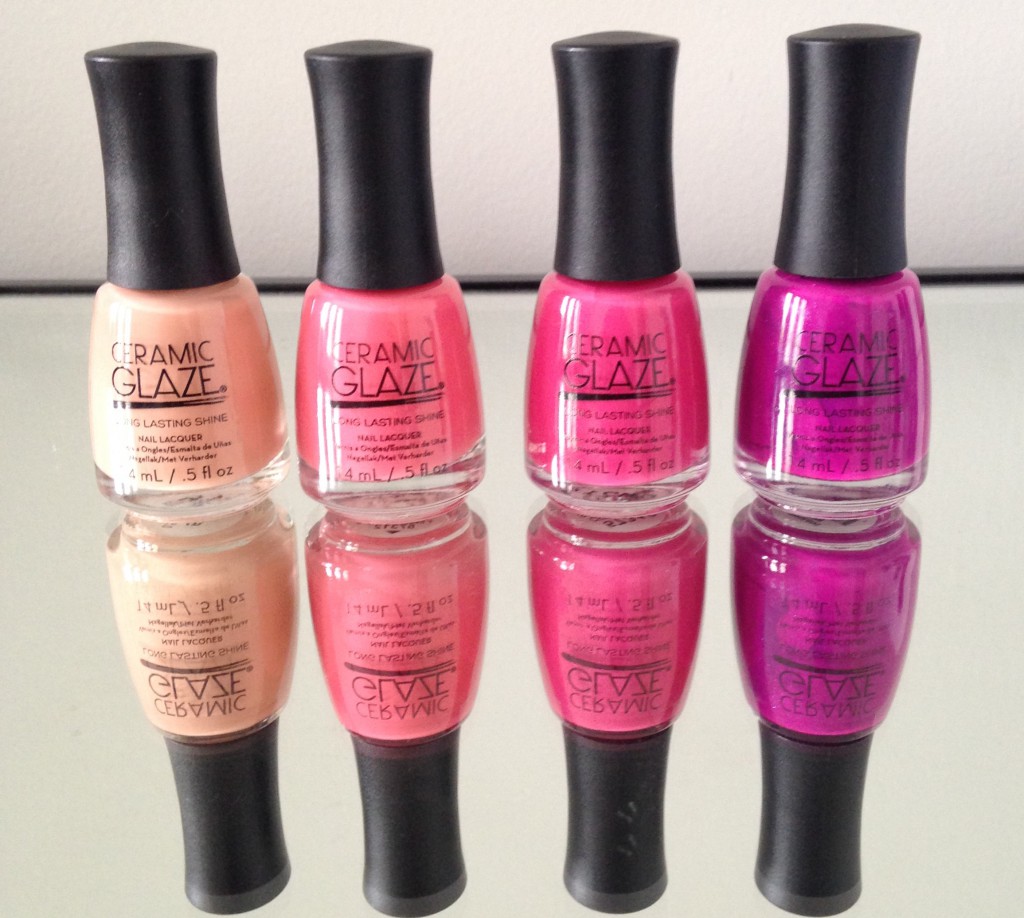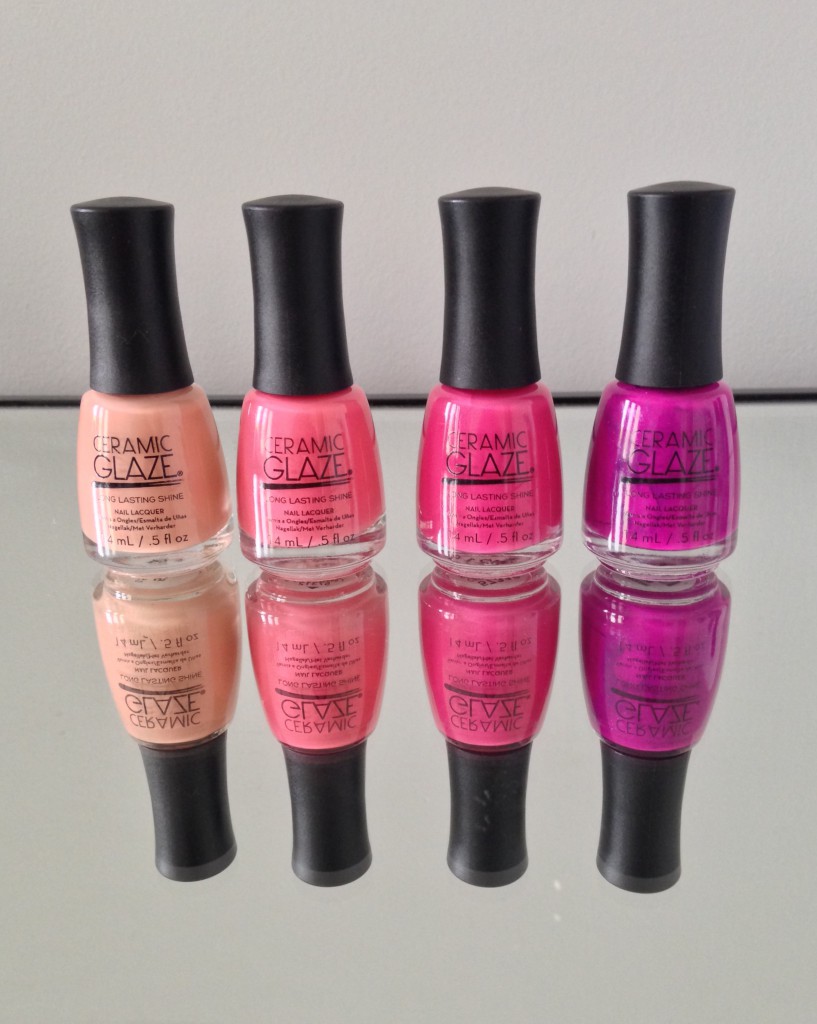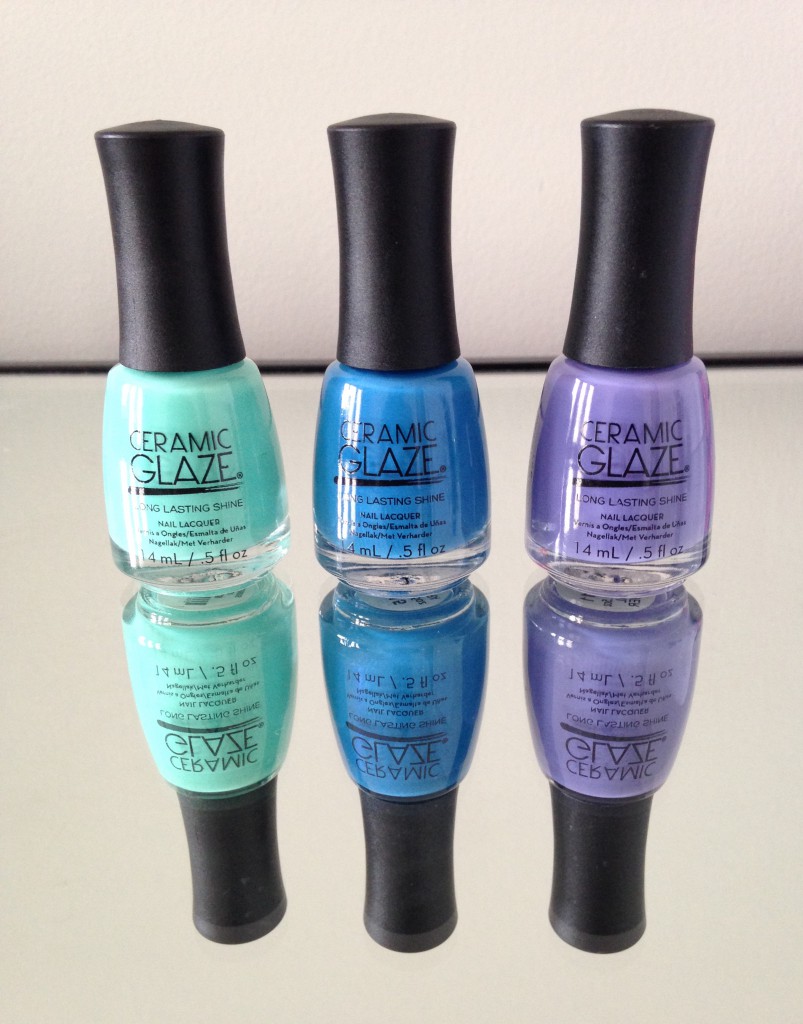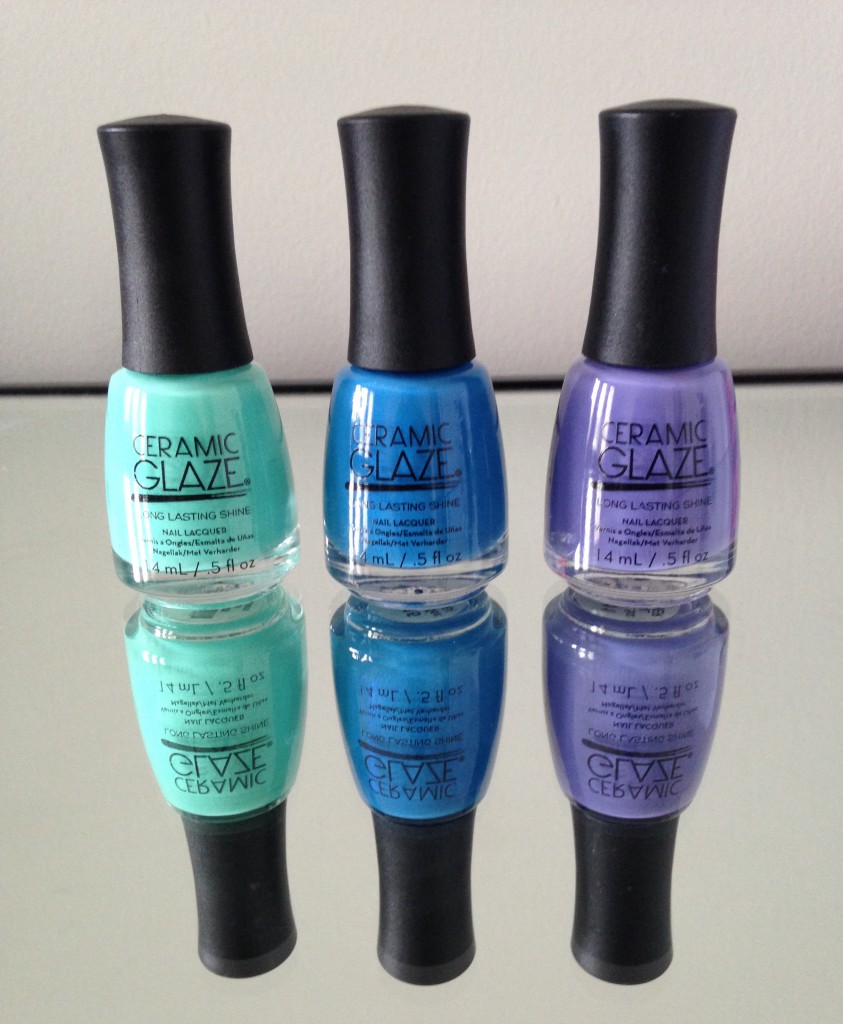 Ceramic Glaze nail polishes are formulated with adhesives and plasticizers that secure polish to all nail types, which prevent chipping. Clay that works to fortify and harden nails. As well as the same ingredients that give porcelain and ceramic its shiny, glaze finish. Extra pigments and dyes that create a saturated colour for even coverage. Ceramic Glaze polishes are 3 Free, free of DBP, Toluene and added Formaldehyde
This limited edition Botanical Oasis collection consists of 8 polishes. They could not be more spot on with the choice of their nail polish names.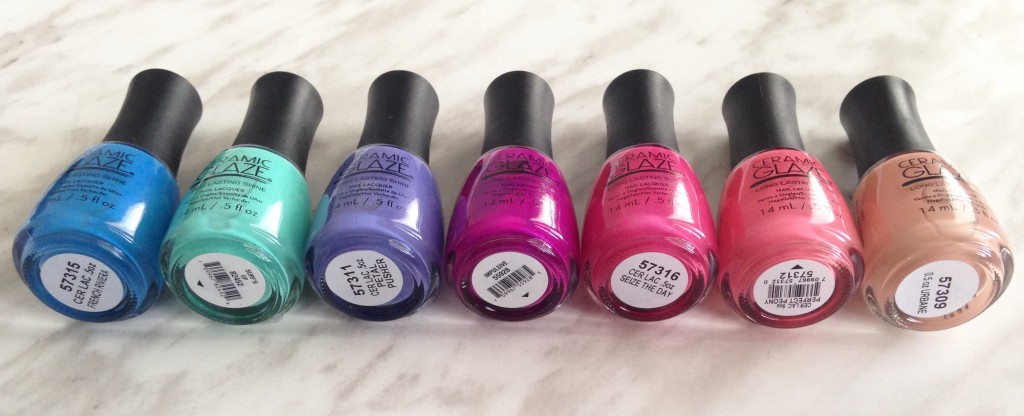 Heavenly is a sheer opalescent pearl that can be used alone or over top of another polish. It has a shimmer finish. (Not seen above)
Urbane
is a peach/nude shade. This is the lone neutral shade in the entire collection but still warm enough for Summer. Urbane has a Crème Gloss finish.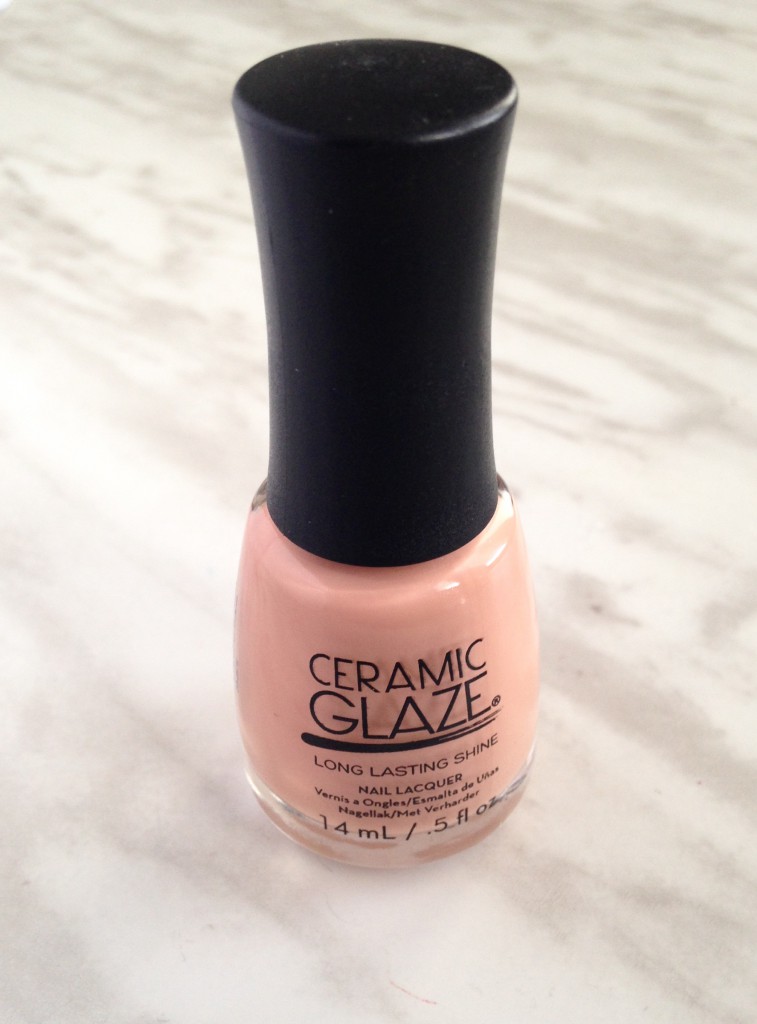 Perfect Peony
is a light pink shade. Bright shades like this are on my toes and fingers all summer long. It has a Crème Gloss finish.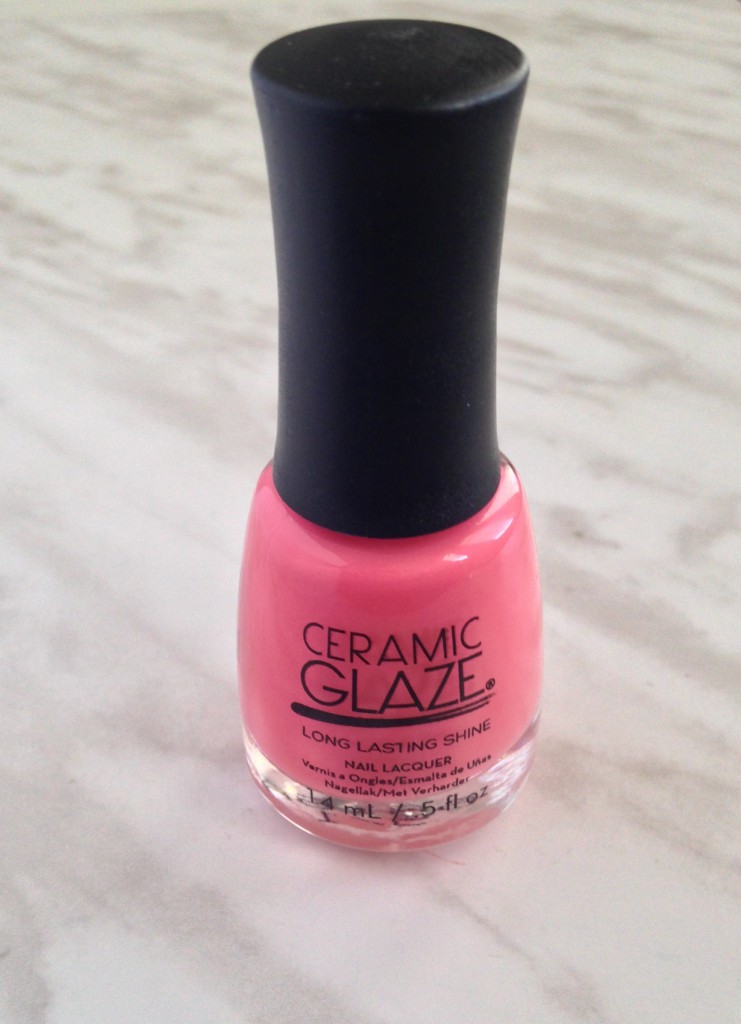 Seize The Day
is a vibrant, hot pink shade. It is the the brighter pink in the collection, practically NEON and absolutely gorgeous. Seize The Day has a Crème Gloss finish as well.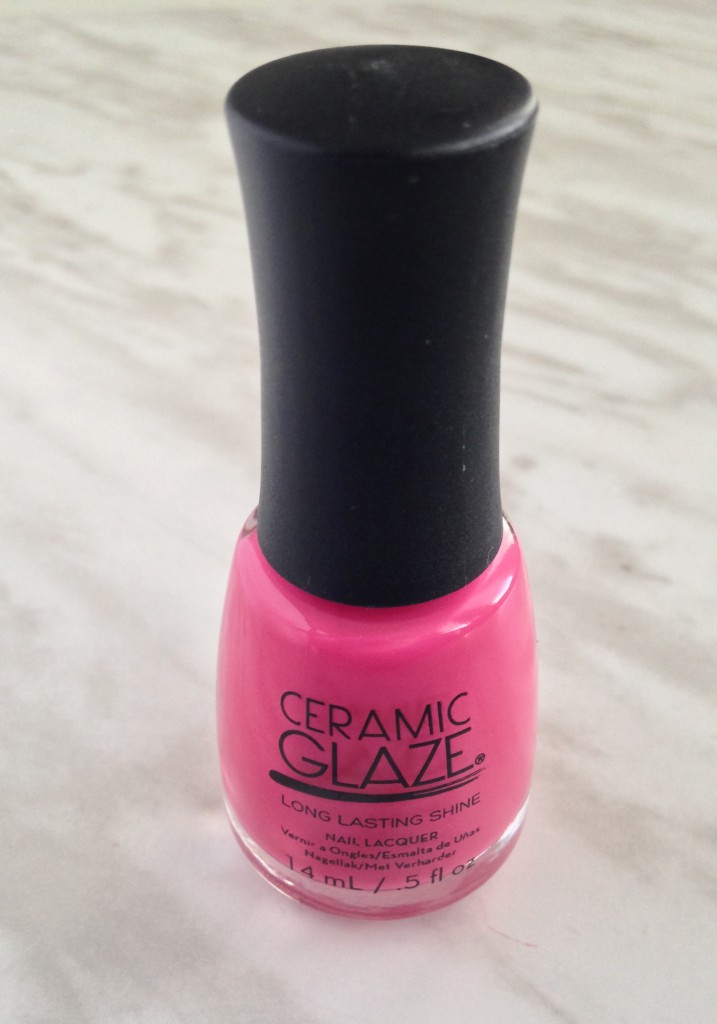 Impulsive
is a berry shade with blue and purple shimmer. It is a fun neon shade. The shimmer isn't overpowering. It has a Matte Glitter finish.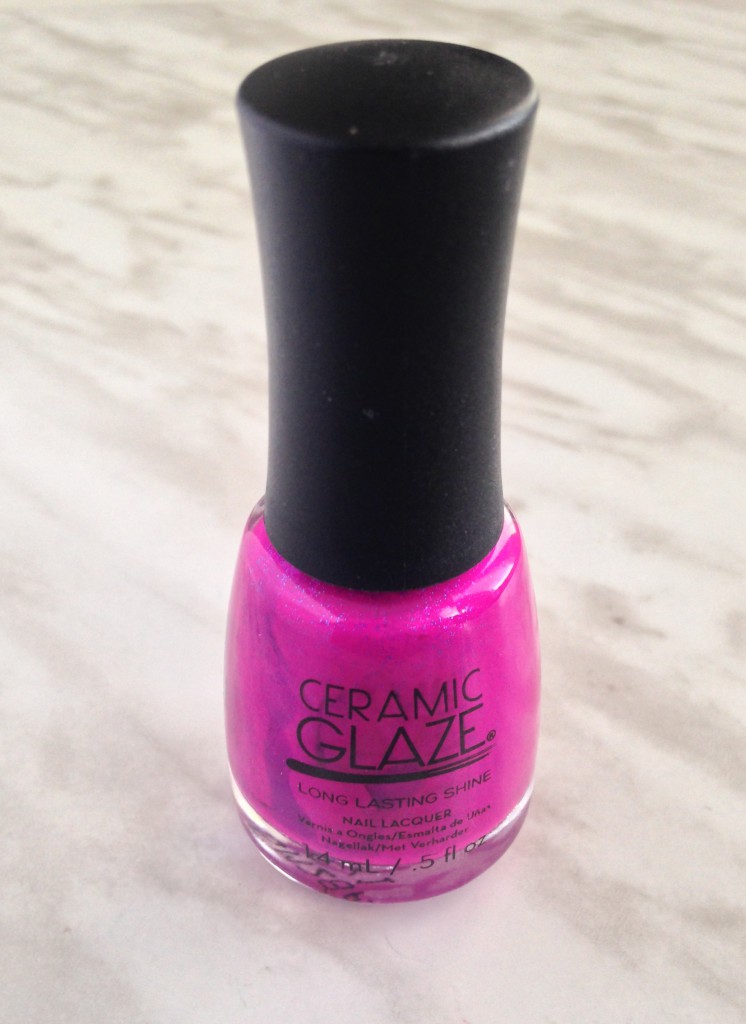 Petal Pusher
is a lilac shade and if you know me I love my purples. Petal Pusher has a Crème Gloss finish.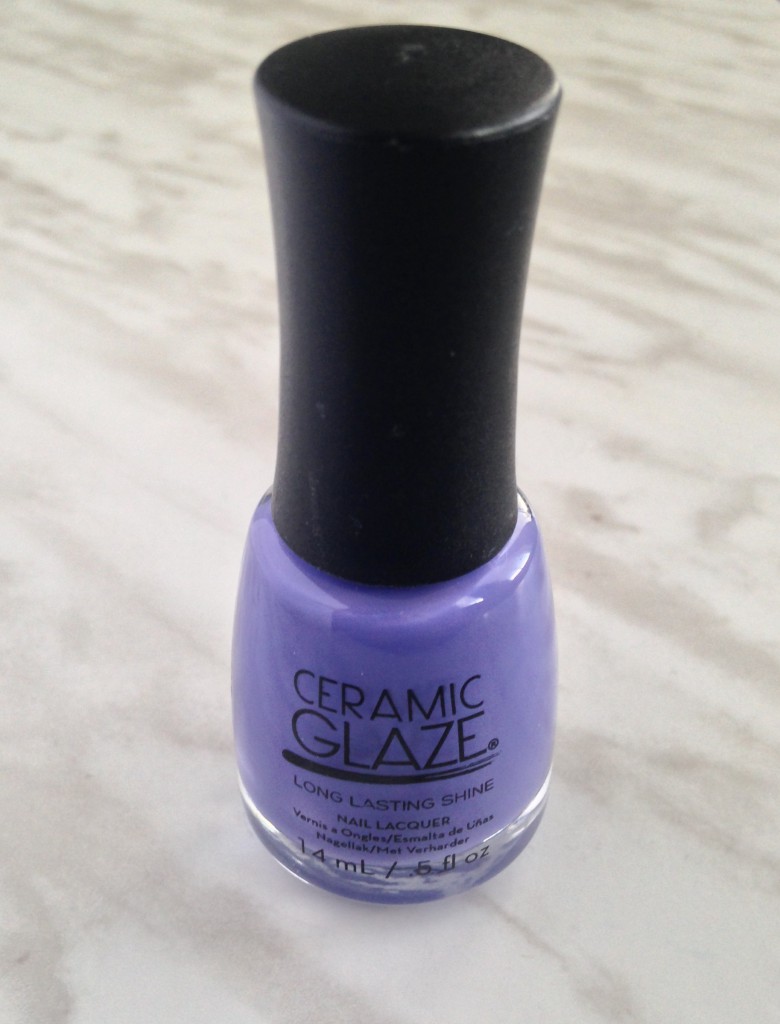 French Riviera
is a blue shade with microshimmer. It is definitely the first shade that caught my attention from this collection. French Riviera has a Gloss Shimmer finish.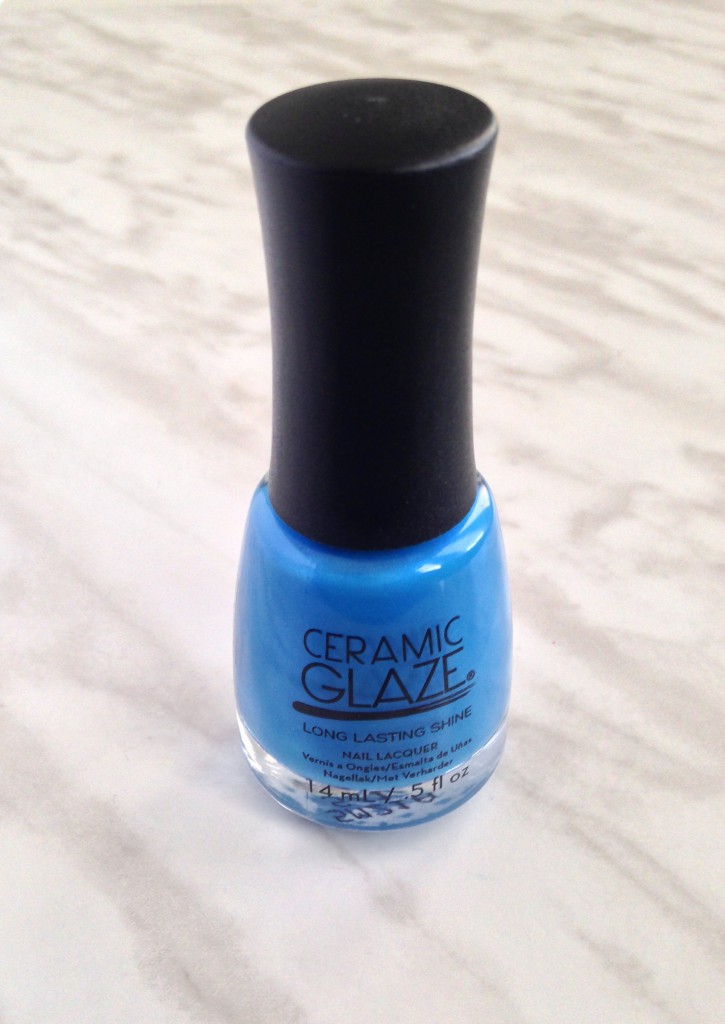 Surfs Up
 is a bright mint shade. It's flattering on so many different people! It has a Neon Gloss finish.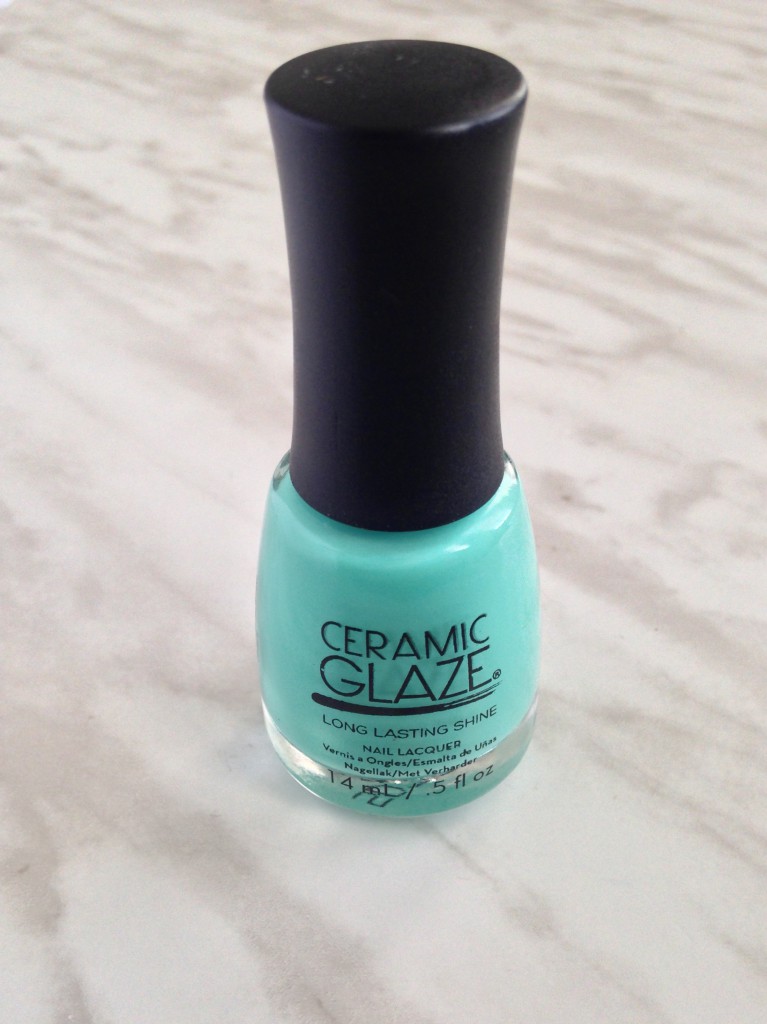 All the polishes applied easily and evenly. Two coats gave an opaque coverage. I love the vibrancy of the shades and without a doubt will be wearing them all Summer long.
The Ceramic Glaze Botanical Oasis Collection became available May 22nd! The Nail Polishes retail for $8.99 and are available at Shoppers Drug Mart and Pharmaprix stores across Canada.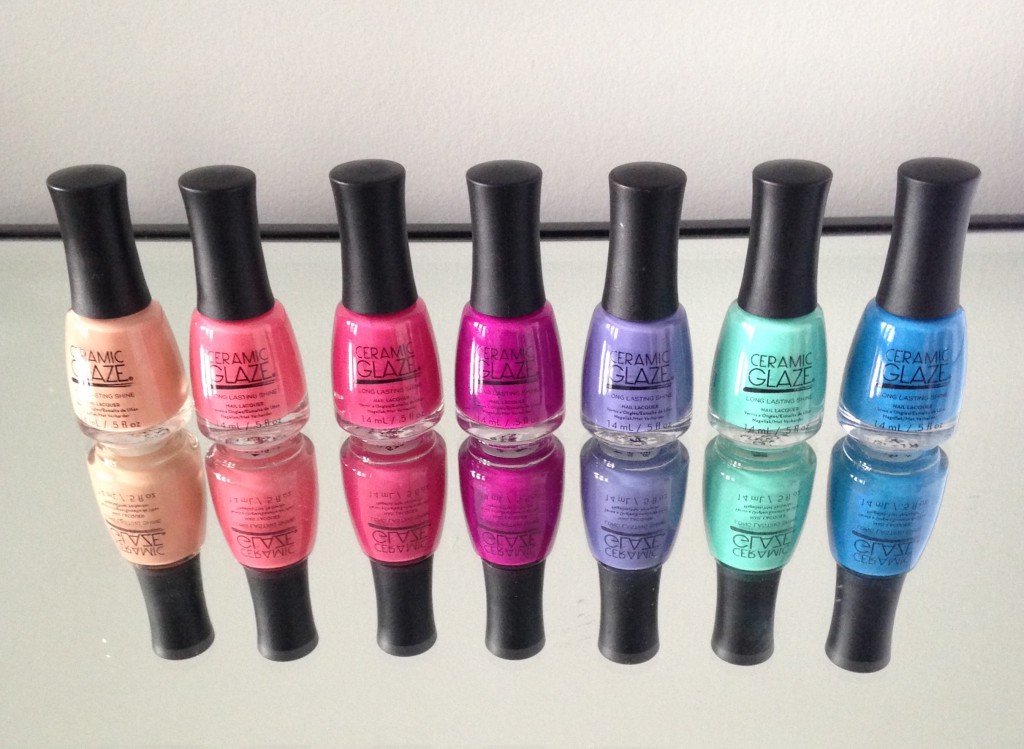 Aishwarya