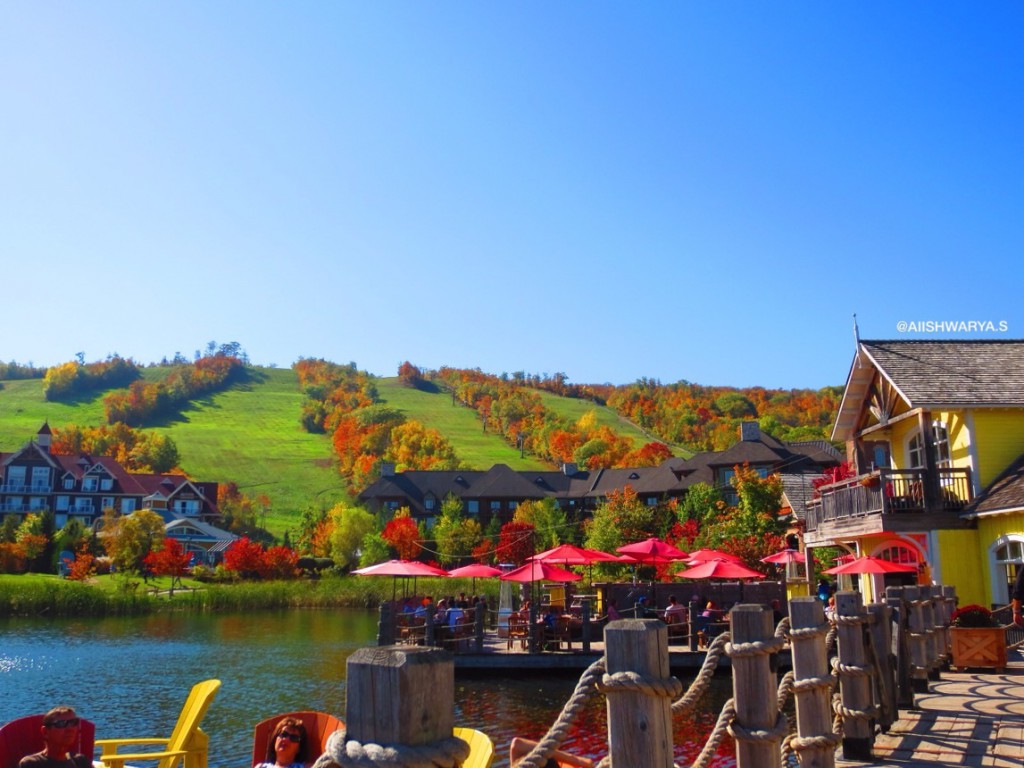 Hello!
Hope those that celebrated Thanksgiving this weekend (Canadian Thanksgiving) had a memorable one filled with lots of hearty food and great company! 🙂
My weekend was spent in Blue Mountain, which is located in Ontario, Canada. Blue Mountain is known for it's beautiful views, ski resorts, lodging and other amenities. I have never experienced Blue Mountain in the Autumn season and was pleasantly surprised at all that it had to offer at this time! I had this preconceived notion that it was only best to go during the winter and limited to winter sports. I was very wrong and glad that I was.
The drive to this resort is a very, very scenic one. Hilly roads, single lane highways, surrounded by tall colorful trees and beautiful secluded mansions. The rest of the time was spent roaming around the Blue Mountain Village, climbing up the ski hills to see breathtaking views of all of Blue Mountain and surrounding Collingwood. Although it's not winter, open gondolas (used to carry skiiers to the tops of the hills) were running for those who wanted to experience the view at another level (literally).
Even franchise restaurants had a different feel as their patios were along a lake with people pedal boating around. I was quite excited about having Beaver Tails, which is a fried pastry topped with your favourite sweet toppings, an unforgettable sweet treat! I don't think there could have been a better weekend to go on, the weather was beautiful!
If you enjoy zip lining, and other adrenaline rush sports, there were tons to be done there!
Hope you enjoy some of my pictures from Blue Mountain. 🙂